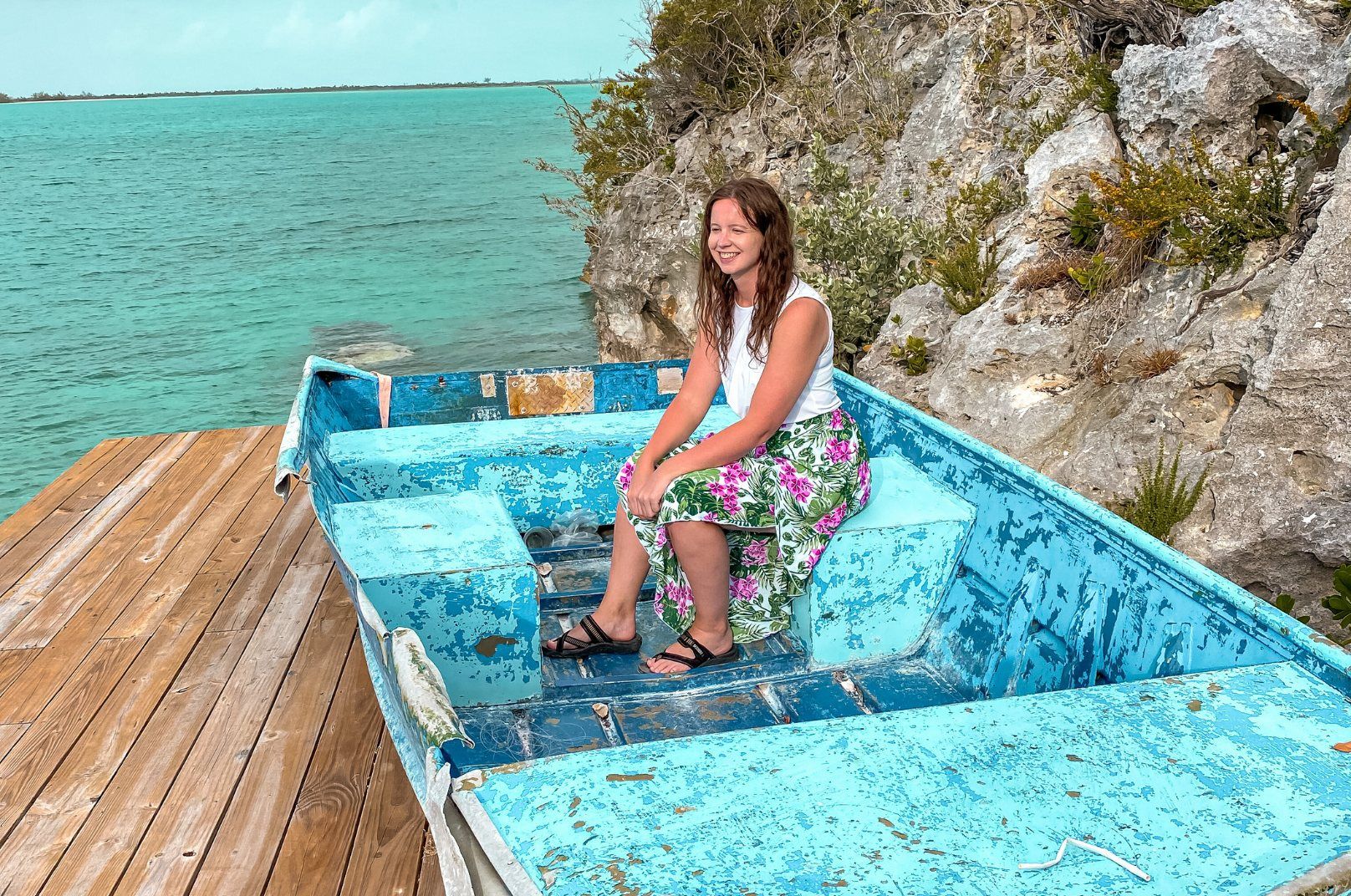 Travel The Greek Islands On A Budget
The Greek islands are one of the most recognizable and popular travel destinations in the world. And in the travel industry, Popular + Iconic = More Expensive.
But a trip to the islands of Greece doesn't have to break the bank.
So here are the best ways to travel the Greek islands on a budget!

Visit Less-Popular Islands
The first Greek islands that come to mind are probably Santorini and Mykonos, but there are more than 200 inhabited Greek islands to choose from, and EVERY SINGLE ONE OF THEM is stunning!
So save yourself some money by visiting these lesser-known and less-expensive islands. In addition to lower prices, these islands will also have fewer crowds, even in peak travel months.
Icaria or Thassos (pictured above) in the North Aegean island chain. These islands are truly off-the-beaten-path for tourists.
Kos, Symi, Nisyros, or Kalymnos in the Dodecanese island chain. The Dodecanese Islands are some of the least-visited Greek islands because they're located just off the coast of Turkey.
The Cyclades is the most visited chain of Greek islands because they're home to Santorini, Mykonos, and Milos. So if you do visit the Cyclades, stay on one of the fantastic more-budget-friendly islands: Kimolos, Andros, or Serifos. Serifos is only an hour and a half ferry ride from Milos, so you could visit this famous island as a day trip.

When You Visit One Of The Popular Islands
I completely understand wanting to visit Santorini, Mykonos, Milos, and other famous islands. So when you visit those places, use these tips to save money:
Travel in the shoulder seasons. Greece's shoulder seasons are from April – May, and September – October. Accommodation prices are about 20% lower during these months, and the temperature and tourist numbers are more manageable. The water will be cold in April and October, so if you want to swim, you should come in May or September.

Stay in less popular cities. Don't book accommodation in the tourist towns on the Top Greek Islands. For example, on Santorini, don't stay in Oia. On Mykonos, don't stay in Mykonos Town. Stay in less-expensive areas of the island and visit the expensive towns during the day.
Use ferries instead of flights. Greece has an extensive ferry network that runs to and from the mainland and all the islands. Ferry prices are almost always lower than flights.
Incredible Vacation Homes in Greece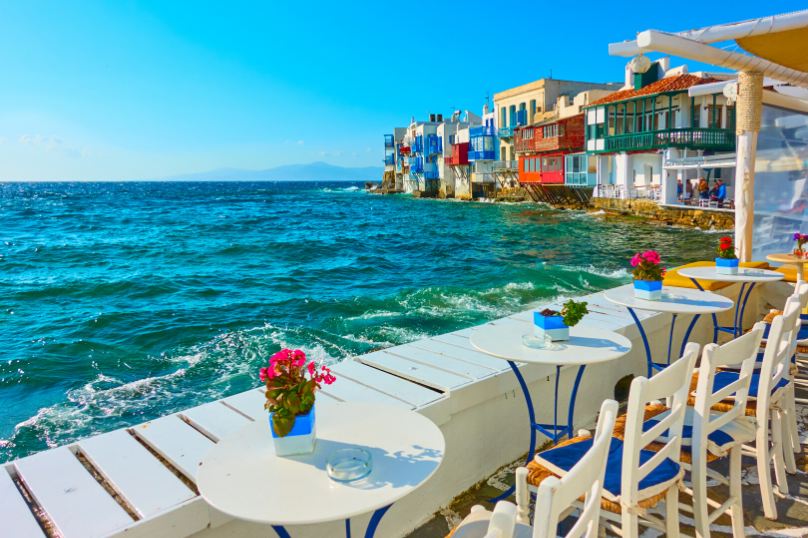 When You Visit Any Greek Island
No matter which Greek island you visit (a popular or off-the-beaten-path-one), these budget tips will save you money.
If you do a food tasting, schedule it at lunch or dinner time to replace a meal you would have otherwise paid for.
Eat out for lunch instead of dinner. Lunch prices are always lower.

Book in advance. Last minute deals are rare for Greece. So book your accommodation, transportation, and excursions ahead of time for the best deals.

Pay with points. Use your travel reward credit cards to offset your accommodation costs. The Best Travel Reward Credit Cards also offer no foreign transaction fees, in addition to letting you earn travel rewards from your everyday purchases. No matter where you go, this is one of the best Ways To Save Money When You Travel.

Shop My Greece Essentials

What other tips do you have for traveling the Greek islands on a budget? Share with us in the comments!

For Planning the Rest of Your Greece Trip

Recommended Tours in Santorini

This post about traveling the Greek islands on a budget is not a sponsored post, and, as always, the thoughts and opinions expressed here are entirely my own. Some of these links in this post about traveling the Greek islands on a budget are affiliate links, and, at no cost to you, I may earn a small commission.