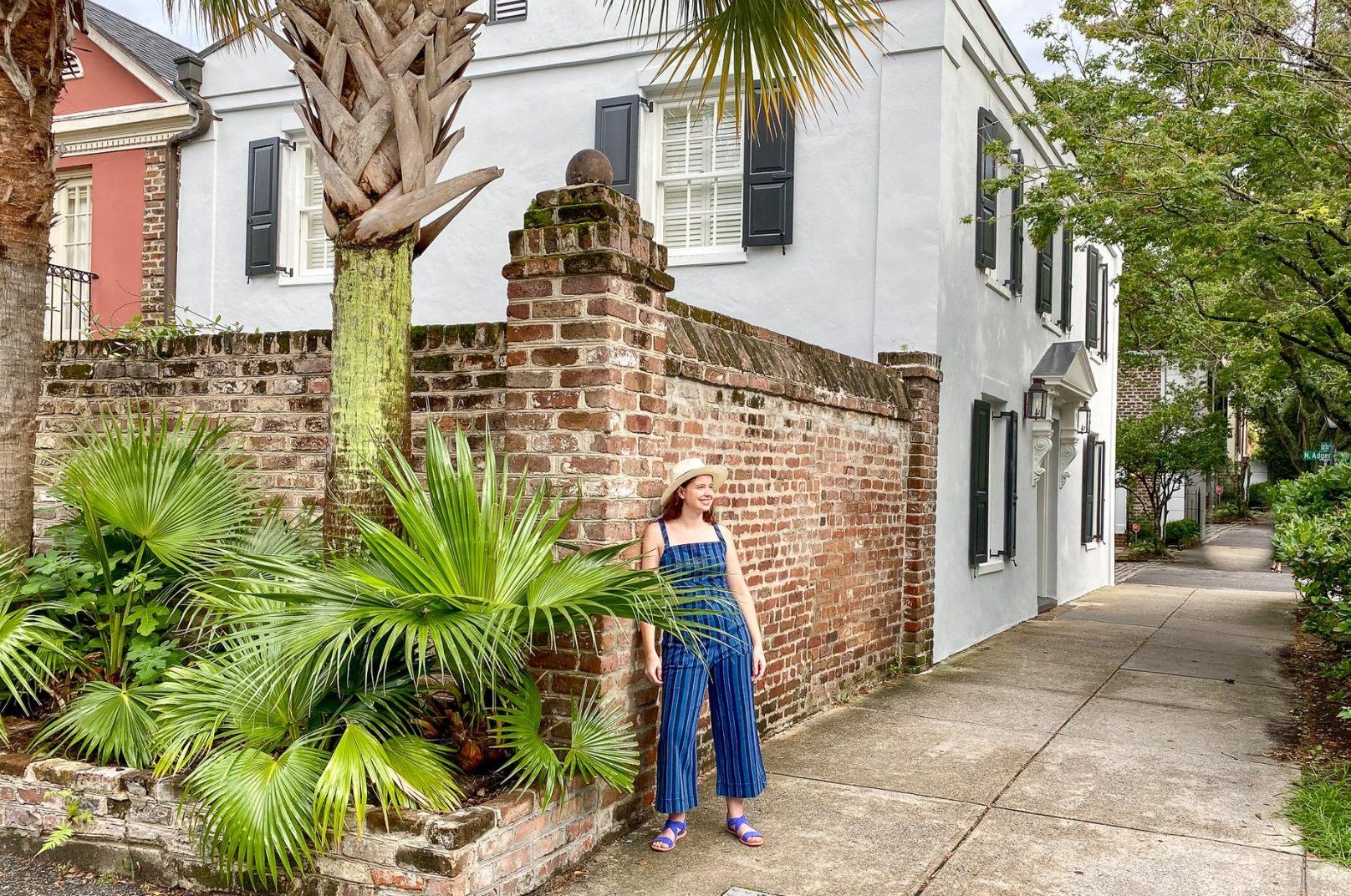 Budget Cities In The U.S.
The United States is a relatively expensive destination, but a trip to the U.S. doesn't have to break the bank.
Because the United States is so vast, travel costs vary significantly from city to city and state to state. So some destinations are much more affordable than others, which is why I've compiled this list!
All of the cities in this post have an average travel cost below the average for the U.S., and they're all fantastic getaways.
So here are the best budget destinations in the United States!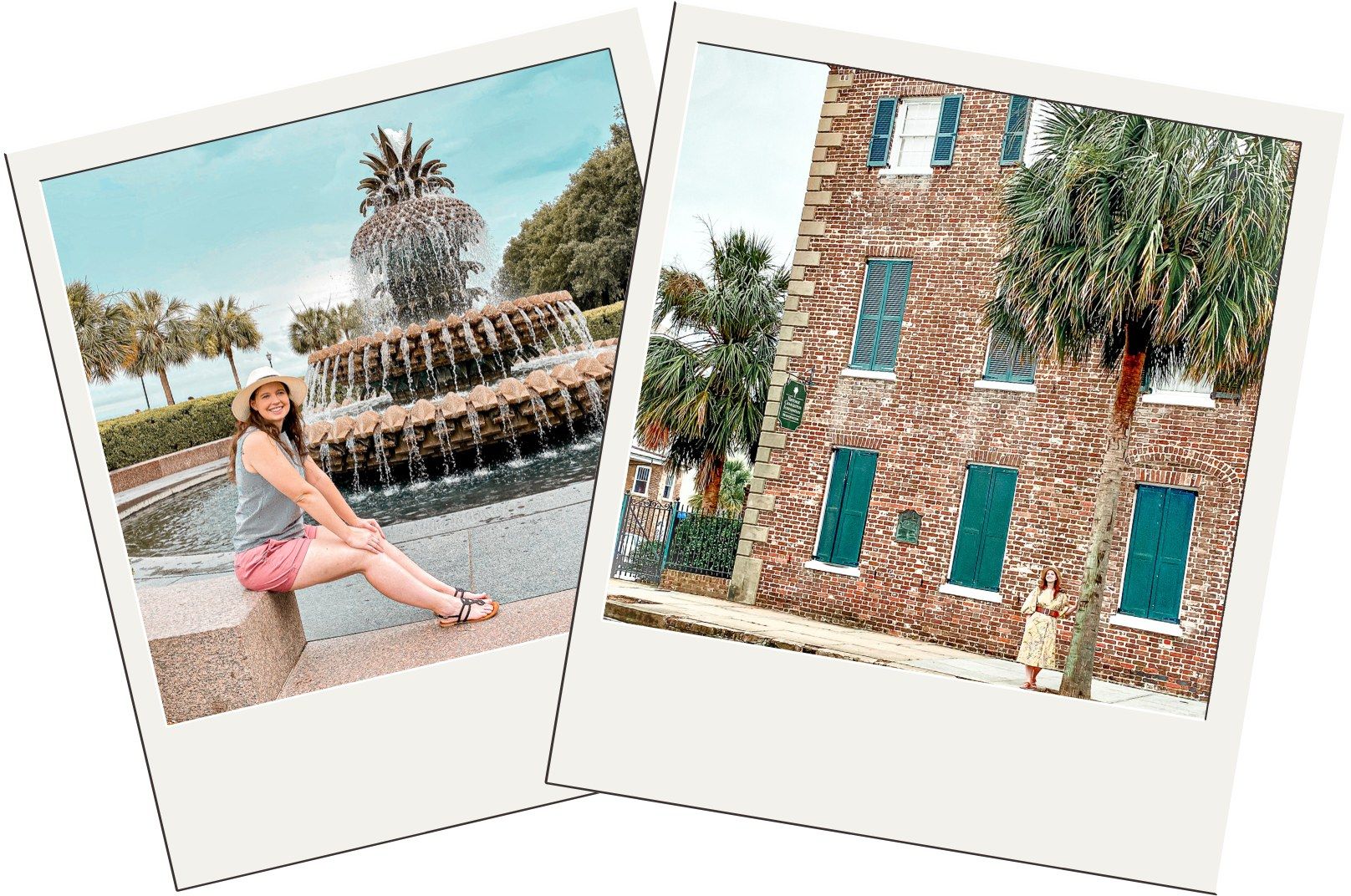 Charleston, South Carolina
Charleston, South Carolina
Charleston is an iconic and historic city. Its architecture, food, horse-drawn carriages, and original homes almost make you feel like you've stepped back in time. You've also got some great free beaches to the north and south of the city. Charleston is one of the best destinations to visit in April.
Cheap Eats: Brown Dog Deli, Boxcar Betty's, Breizh Pan Crepes & Deli, Early Bird Diner, Deliz Uptown, Callie's Hot Little Biscuit, The Griffon.
Free Activities: Stroll through Waterfront Park (where you might see some dolphins!), attend an Artwalk, visit the Angel Oak Tree, sunbathe on Folly or Sullivan's Island beach, walk the Arthur Ravenel Jr. Bridge, see the houses on Rainbow Row and The Battery.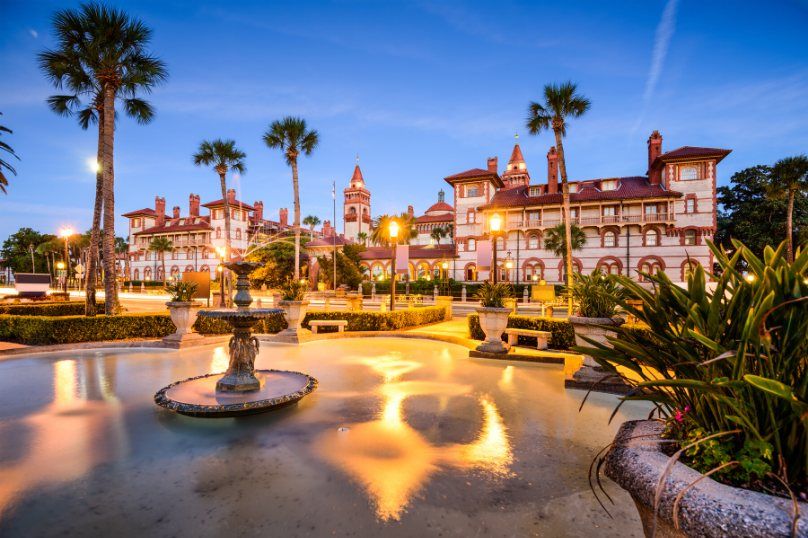 St. Augustine is the oldest city in the U.S. It's known for its Spanish colonial architecture, beaches, Anastasia State Park, and The Castillo de San Marcos, a 17th-century Spanish stone fortress with fantastic views.
Cheap Eats: The Hyppo, Crave Food Truck, Back 40 Urban Fresh, Burrito Works Taco Shop, Carmelo's Marketplace, Drake's Deli, Mi Carnal Restaurant, Spanish Bakery & Cafe, Ann O'Malley's Deli & Pub, Mary's Harborview Cafe.
Free Activities: Walk up and down St. George Street, visit some of the nearby beaches, take the ferry to Fort Matanzas, tour some of the city's historic churches, take a free tour at the San Sebastial Wintery and the St. Augustine Distillery, do a self-guided tour of the Coquina Quarry.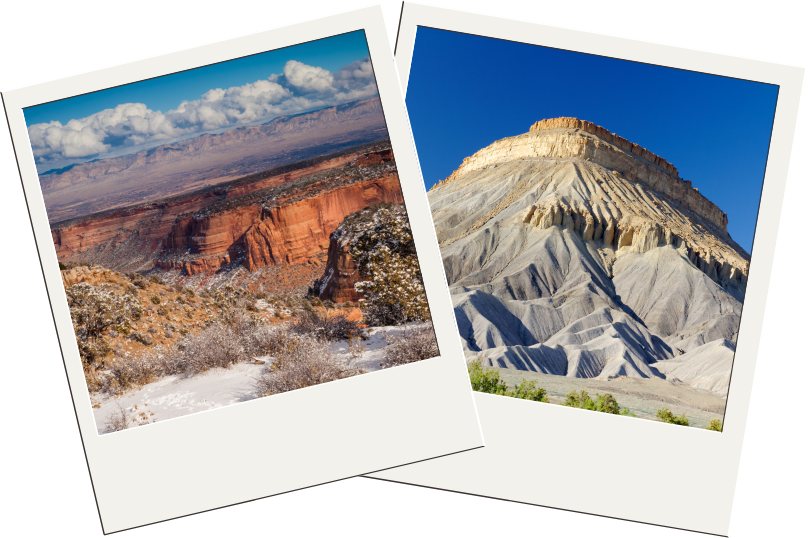 Grand Junction is the heart of Colorado's wine country, a budget-friendly wine region compared to other U.S. destinations such as Napa or Sonoma. But there's more do here than taste wine. You've got The Museum of the West and any outdoor activity you could want in the nearby Colorado River State Park and the Colorado National Monument.
Cheap Eats: Main Street Cafe, Roasted Espresso and Subs, Randy's Southside Diner, Which Wich, Taqueria Guadalajara, Los Jilbertos, Pollo Asado, Costa Vida, Diorio's Pizza.
Free Activities: hike some trails (most of which are dog friendly, such as Dinosaur Hill Trail and Mt. Garfield), drive the Colorado Scenic Byway, explore Grand Junction Main Street, view petroglyphs on the Ute Petroglyph Trail, and visit Grand Mesa.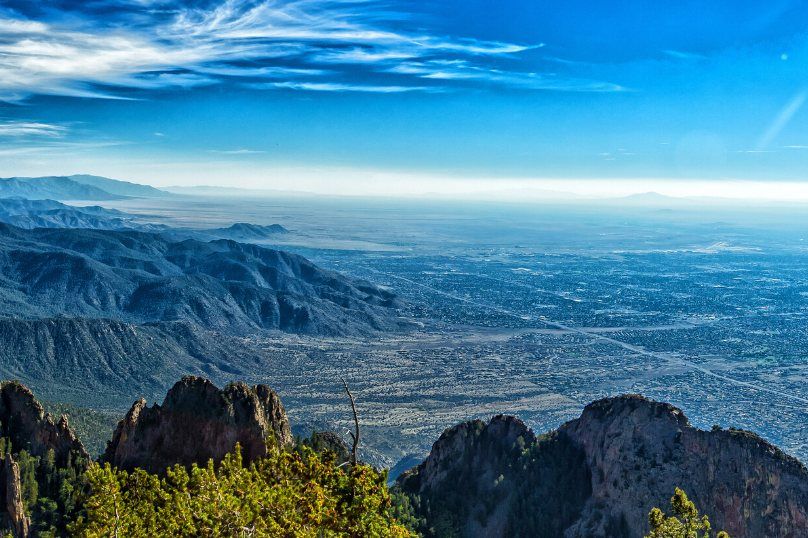 Albuquerque is a fascinating blend of cultures, which makes it one of the best getaways in the Southwest U.S. You've got the modern downtown and the historic Old Town, with original adobe buildings dating to the city's 1706 founding as a Spanish colony. Even though Albuquerque is in the desert, it's at a high elevation, so come prepared with layers.
Cheap Eats: Padilla's Mexican Kitchen, Frontier Restaurant, Owl Cafe, Marble Brewery, Garcia's Kitchen, Dog House Drive-In, Pollito con Papas, Weck's, Laguna Burger – 66 Pit Stop.
Free Activities: the Anderson-Abruzzo Albuquerque International Balloon Museum and the Albuquerque Museum of Art and History have free entry on Sundays, fish at Tingley Beach, drive part of Route 66, visit any of the city's many farmer's markets, explore ABQ BioPark, ARTScrawl's self-guided gallery tour, and free events and festivals at the National Hispanic Cultural Center.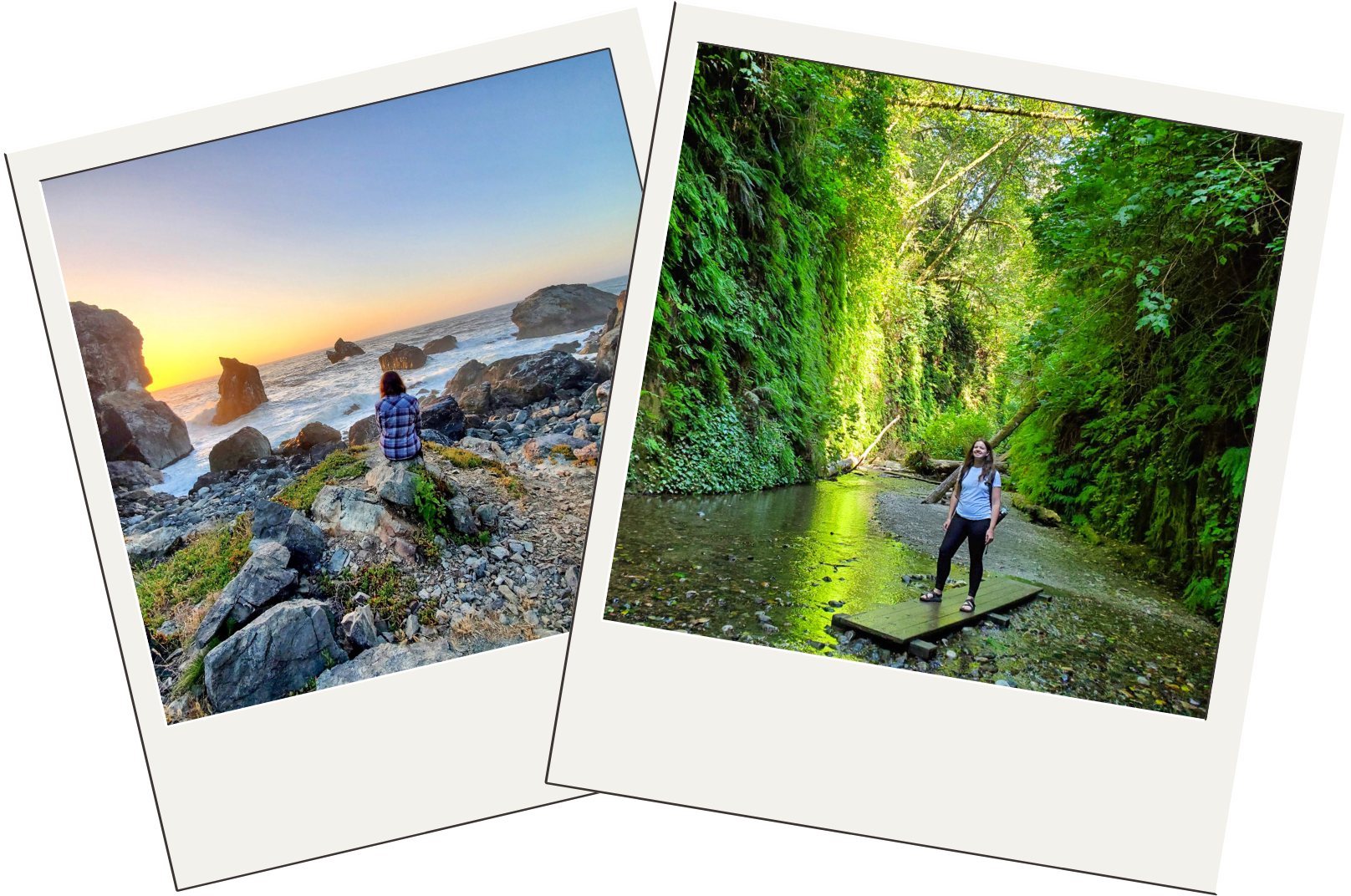 Trinidad is one of the best "home bases" for exploring the Redwood National and State Parks. This coastal city has a subtle Victorian "feel," to it, while still being a trendy and chic Northern California Town.
Cheap Eats: The Lighthouse Grill, Murphy's Market & Deli, Headies Pizza & Pour, Sunrise Deli.
Free Activities: drive the Redwood Highway, do a self-drive tour of the Avenue of the Giants, visit the Arcata Marsh and Wildlife Sanctuary, see the sunset at Wedding Rock (pictured above left), hike the Fern Canyon Loop (pictured above right), visit Humboldt Redwoods State Park, explore the nearby town of Eureka.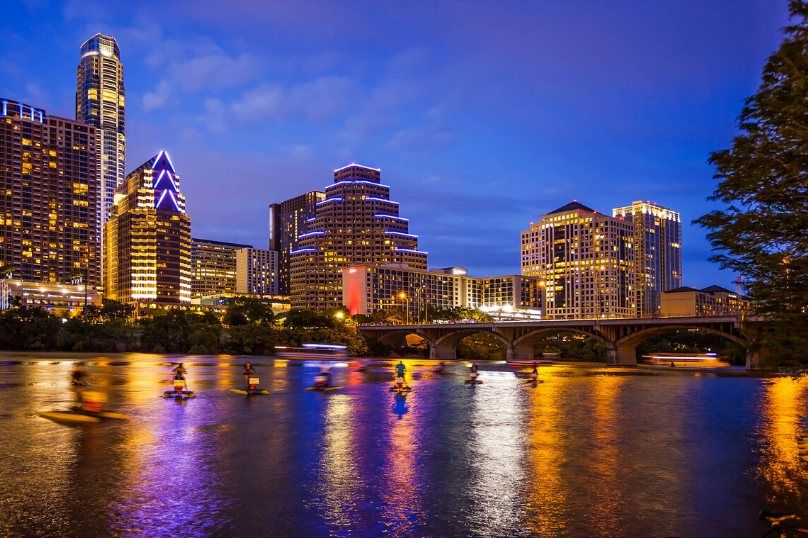 Austin is known for its eclectic music scene – mostly country, blues, and rock. The city's proximity to the Hill Country Region and its many parks and lakes make Austin a nature-lovers dream for hiking, biking, swimming, and boating.
Cheap Eats: Veracruz All Natural., Torchy's Tacos, Home Slice Pizza, Gourdough's Big Fat Donuts, Tacodeli, Gus's World Famous Fried Chicken, 12 Cenote, Texas Chili Parlor, Lazarus Brewing Co.
Free Activities: hike or bike the Butler Trail, Swim in Barton Springs Pool, Explore Zilker Park, Climb Mount Bonnell, see the Pennybacker Bridge, Hike in McKinney Falls State Park.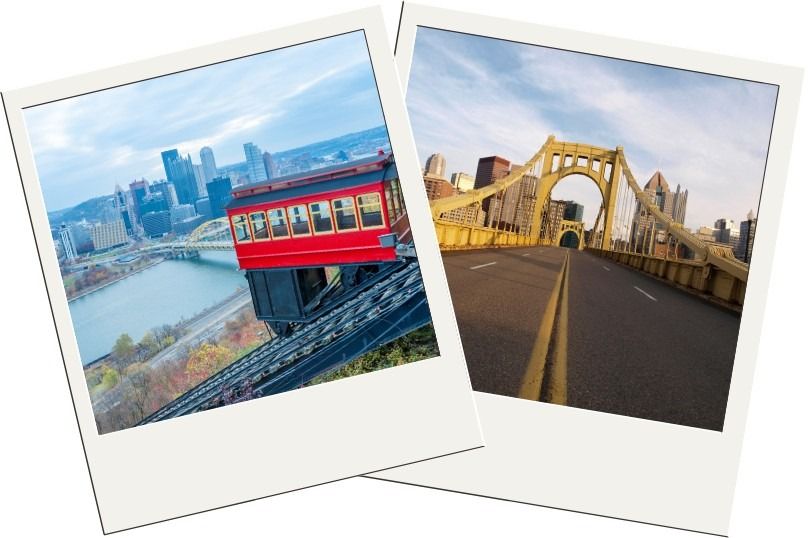 Pittsburgh was an industrial hub of the United States in the early 1900s. The city picturesquely sits at the junction of three rivers, and the Carnegie Museum of Natural History, the Phipps Conservatory and Botanical Gardens, and The Andy Warhol Museum are must-visit sites.
Cheap Eats: Condado Tacos, Pamela's Diner, Noodlehead, Robert Wholey's, DeLuca's Diner, Primanti Bros. Restaurant and Bar, Big Jim's Restaurant & Bar.
Free Activities: self-guided walking tour of downtown, drive up to Mt. Washington to see the city from above, The Allegheny Observatory, The Frick Art & Historical Center, Pittsburgh Art in Public Places Downtown Walking Tour.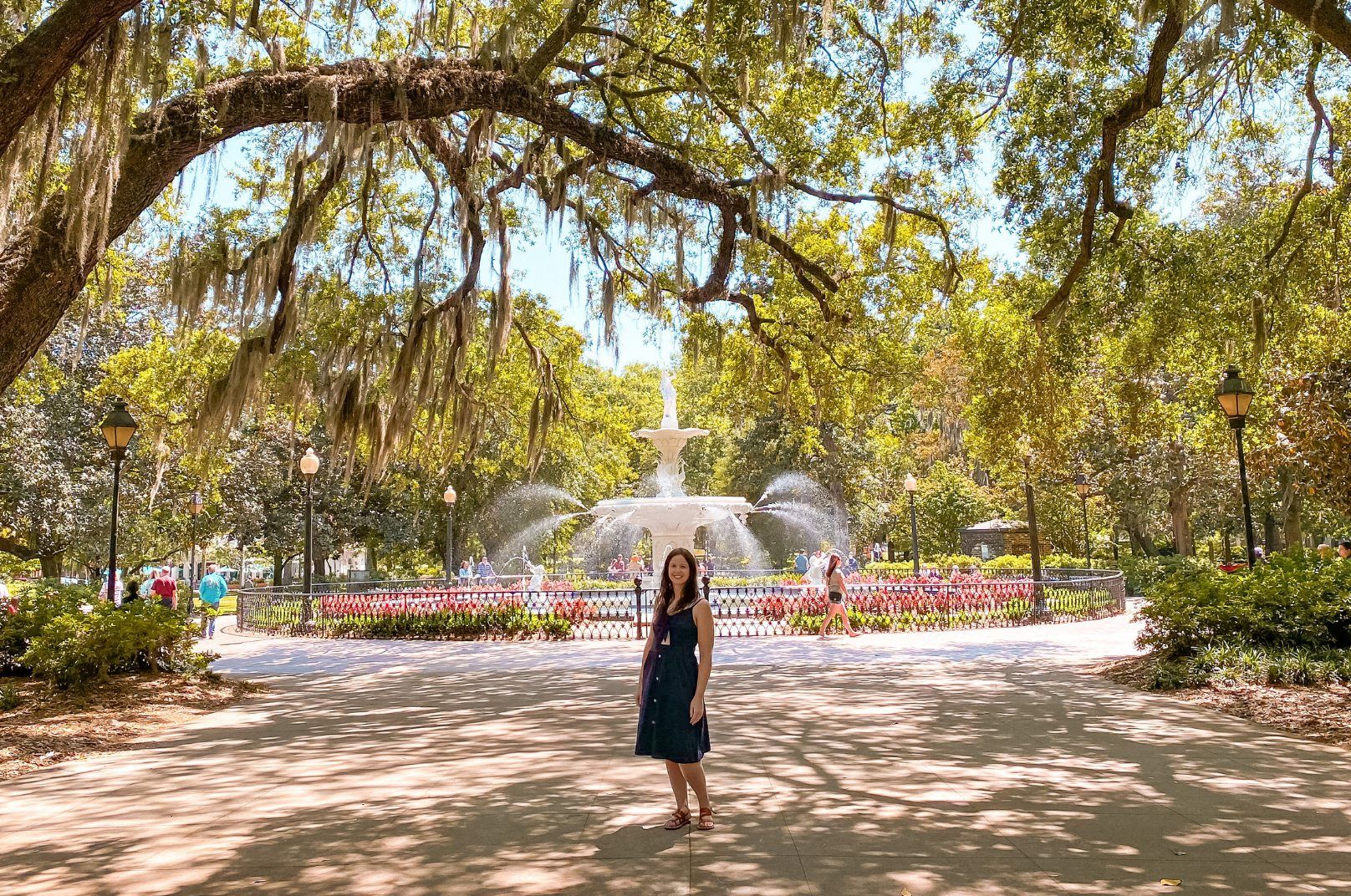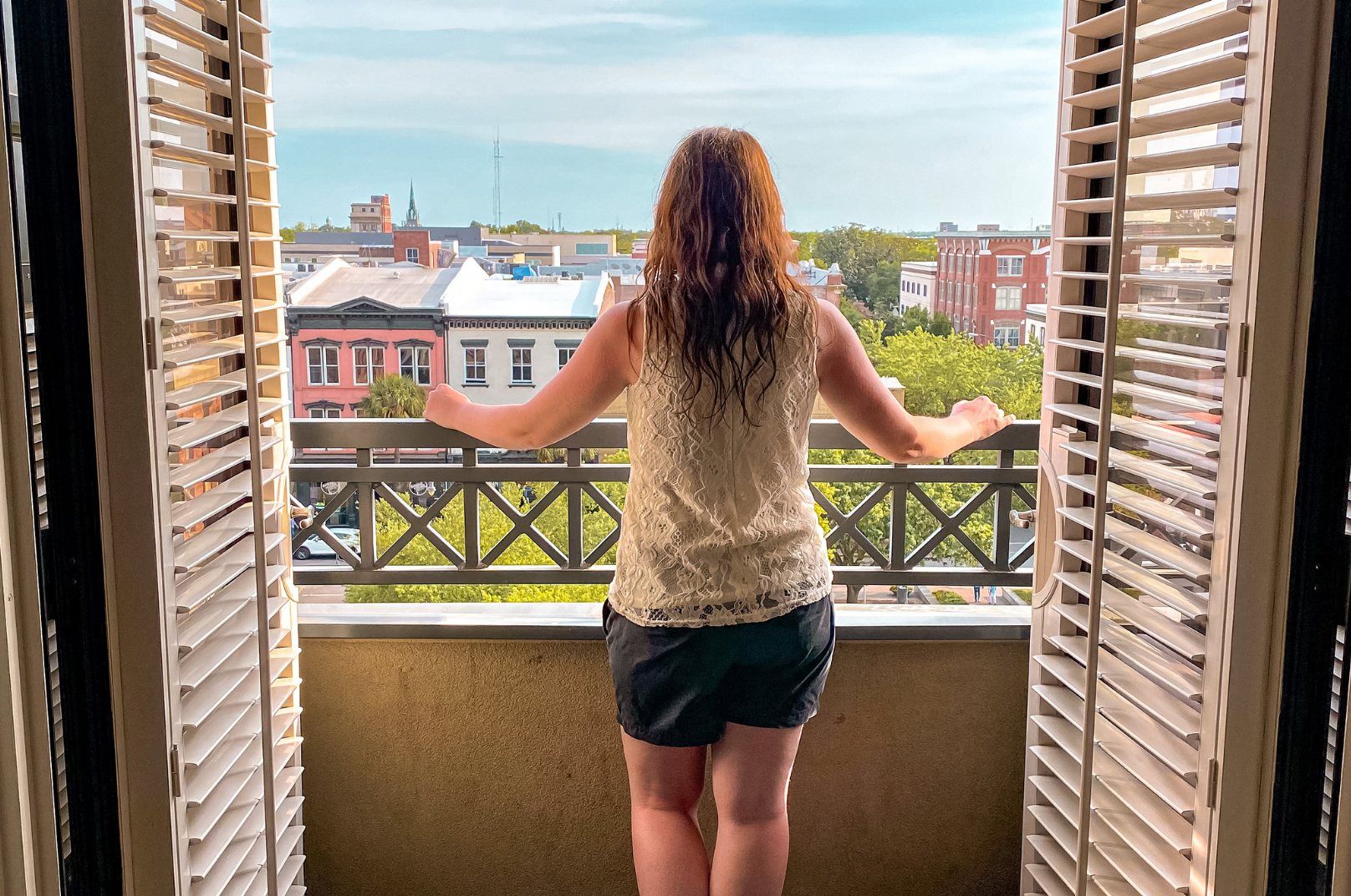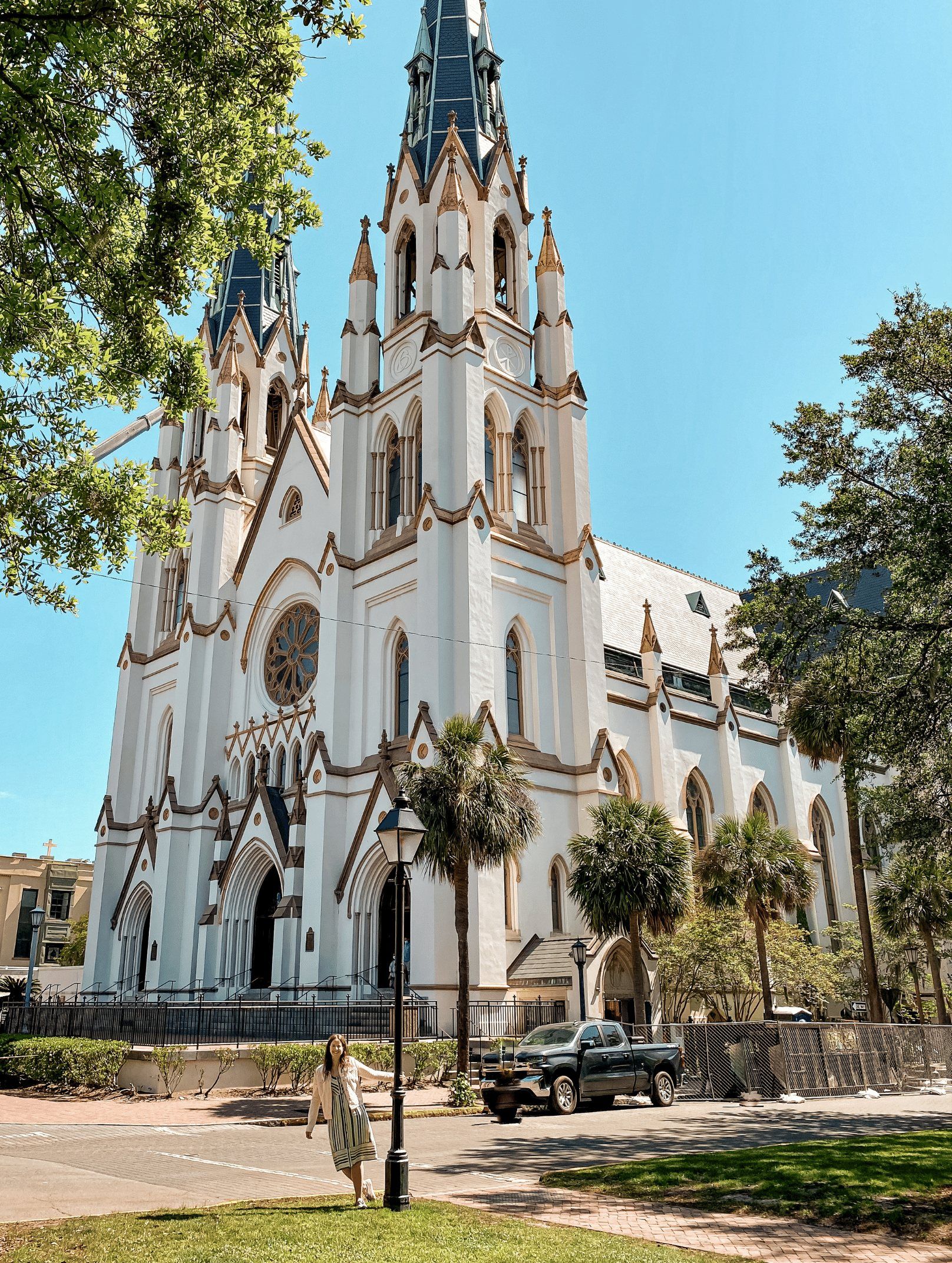 Savannah is known for its Spanish moss-covered trees, stunning parks, horse-drawn carriages, cobblestone squares, and riverboat cruises. Savannah is also one of the top getaways in the Southeast U.S. and one of the best Spring destinations in the U.S. 
Cheap Eats: Leopold's Ice Cream, Mate Factor, Marche de Macarons, Narobia's Grits and Gravy, The Little Crown by Pie Society, Savannah Seafood Shack, Your Pie, Fire Street Food, Debi's Restaurant.
Free Activities: self-guided walking tour of the historic district and parks, visit filming sites from the movie Forrest Gump, tour the historic churches, head to Tybee Island's free beach, ride the Savannah Belles Ferry, explore the Savannah Botanical Gardens, tour Ghost Coast Distillery.
This article about budget destinations in the United States is not a sponsored post, and the thoughts and opinions expressed in this post are entirely my own. Some of the links in this post are affiliate links, and, at no cost to you, I may earn a small commission.