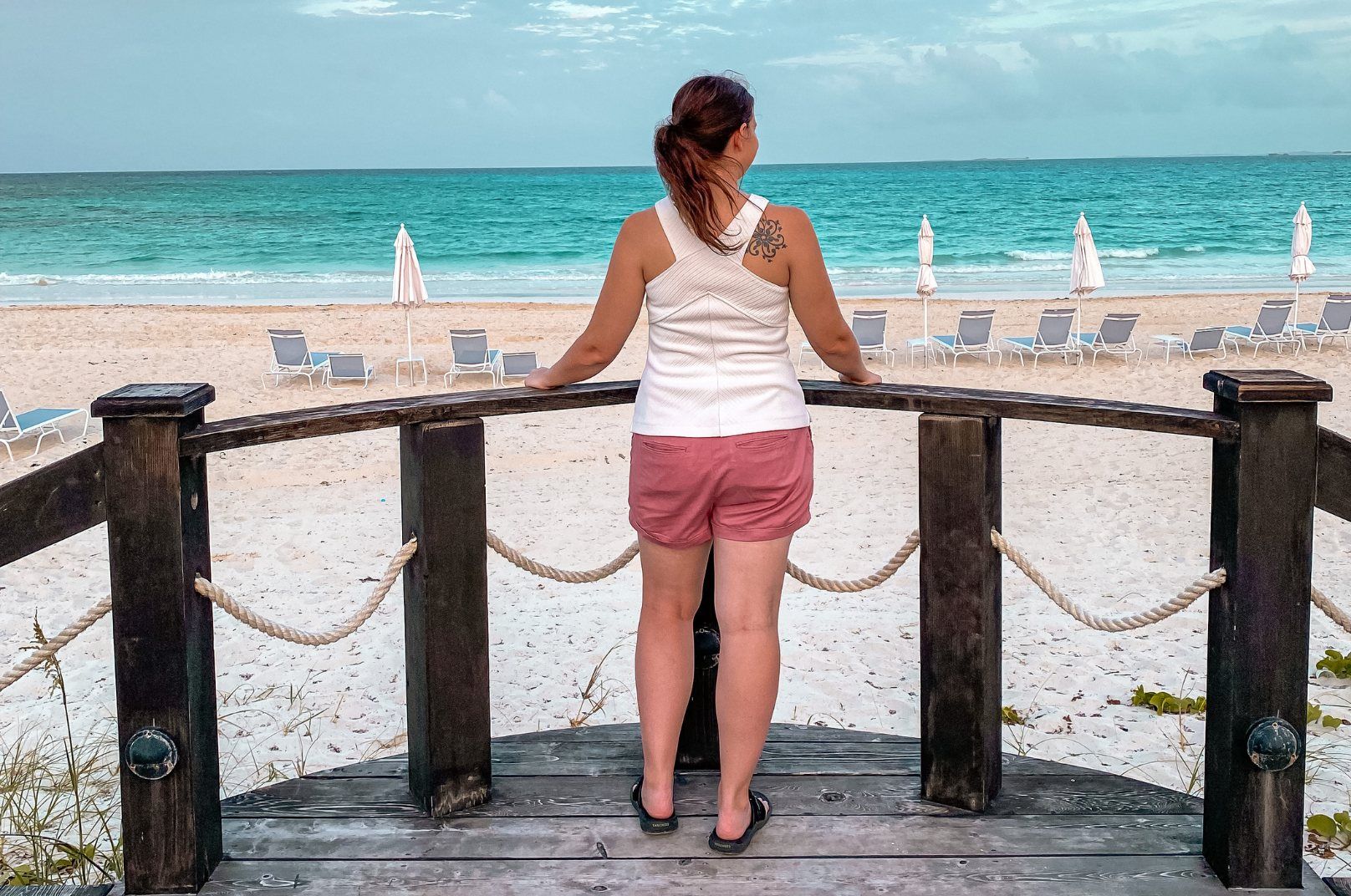 How To Travel The Bahamas On A Budget
The Bahamas is a relatively expensive destination in The Caribbean. This is largely due to the country's popularity with travelers and because the Bahamian Dollar is pegged to the U.S. Dollar.
But a trip to The Bahamas doesn't have to break the bank. I've rounded up the best money-saving tips and strategies to make your money go further in The Bahamas.
So here's how to plan an incredible trip to The Bahamas on a budget!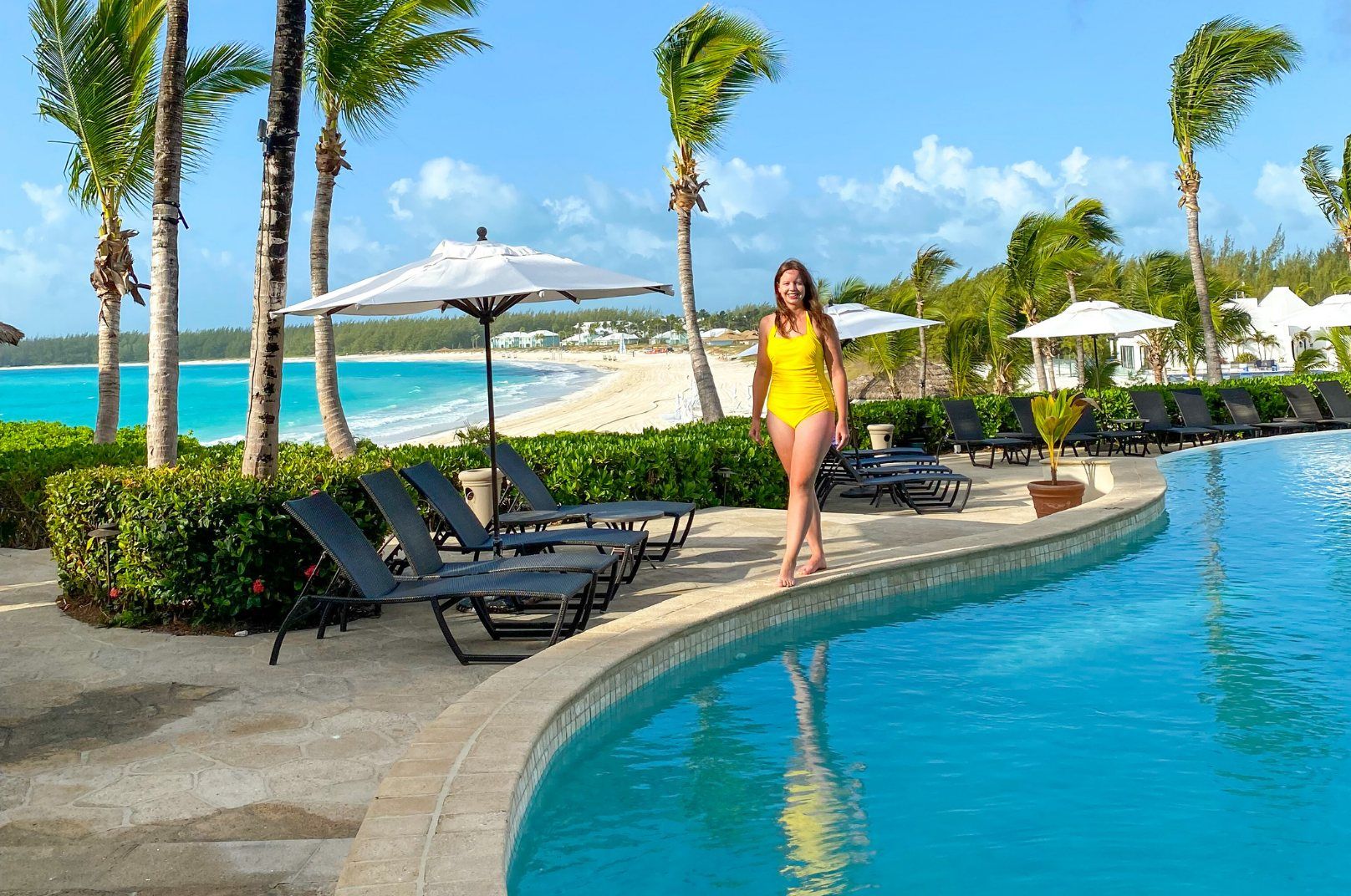 I always save my airline and hotel points for when I visit more expensive destinations, such as The Bahamas. Using your points to pay for your Bahamas flights and/or accommodation means you can lower your overall budget for the trip. Or, you can keep your original budget and spend more money on experiences, food, and other things you want to do.
If you're not already using the best travel reward credit cards to earn free hotel stays and flights, then you need to start today!

Prices will only go up the closer you get to your trip. So booking your flights, accommodation, and tours in advance will save you some money. Making reservations early also ensures availability because tours and hotels can sell out during the peak travel months.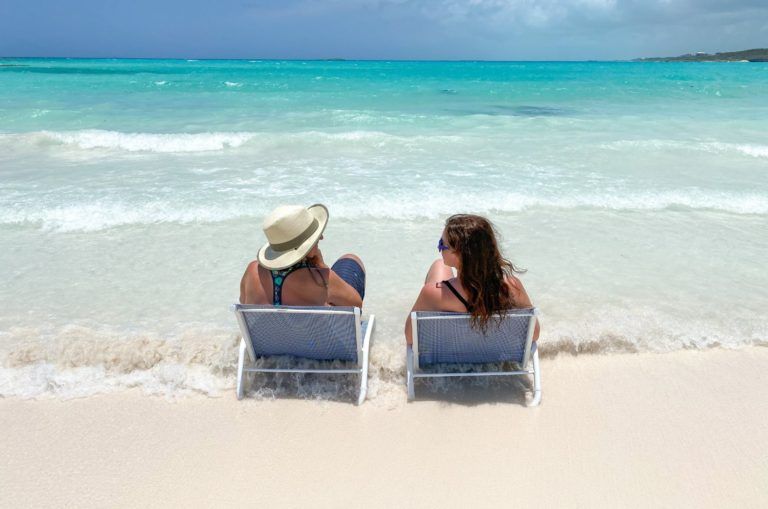 Visit in the Shoulder or Off-Seasons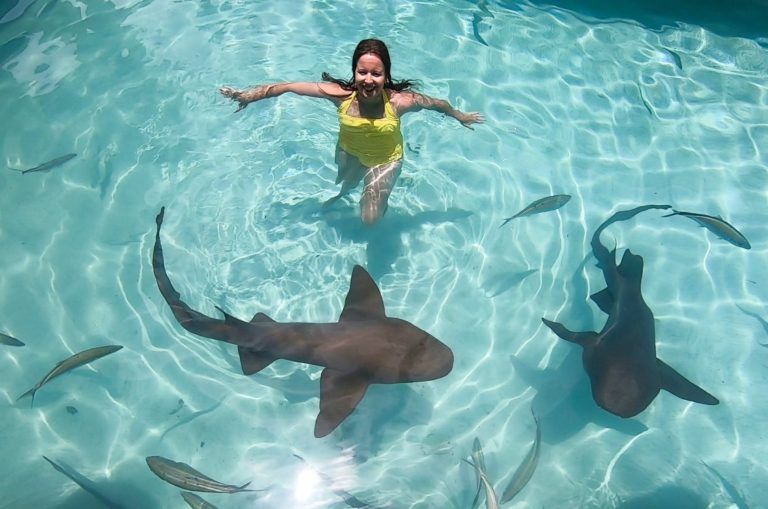 The Bahamas' High Season is from December to April when prices are at their highest. May and June are the shoulder months with lower prices, and July – November has the lowest prices of the year. When traveling in the shoulder and off-seasons, you run the risk of rain, but you can save some serious money by traveling during these months.

Buy food from a grocery store
Eating out is expensive in The Bahamas. So for some of your meals, shop at a grocery store and have a picnic or cook back at your accommodation. This is one of the Best Ways To Save Money While Traveling!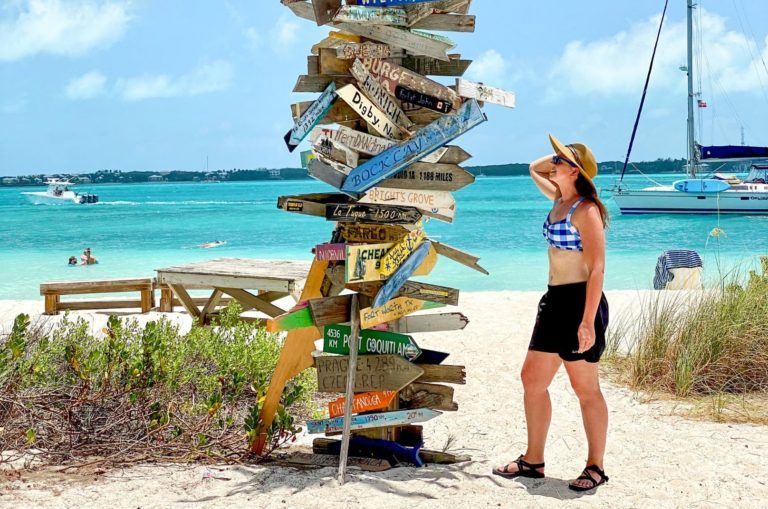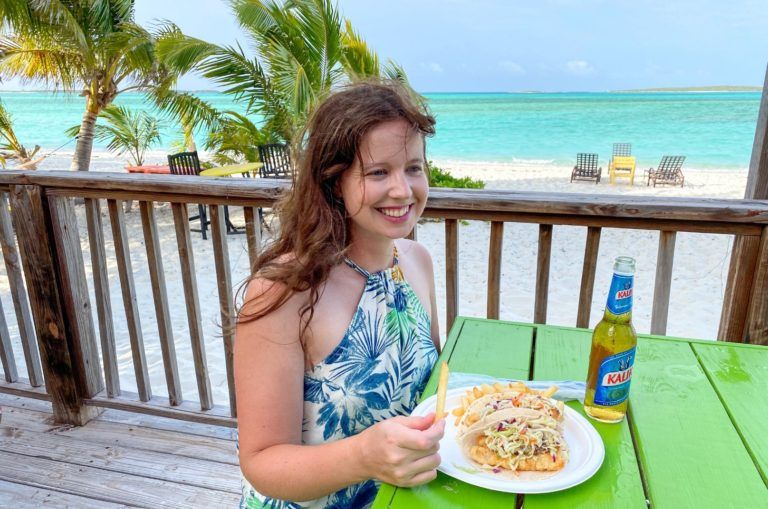 If you are going to eat out, then eat out for lunch instead of dinner. Lunch menus (for food and drinks) are cheaper than dinner menus.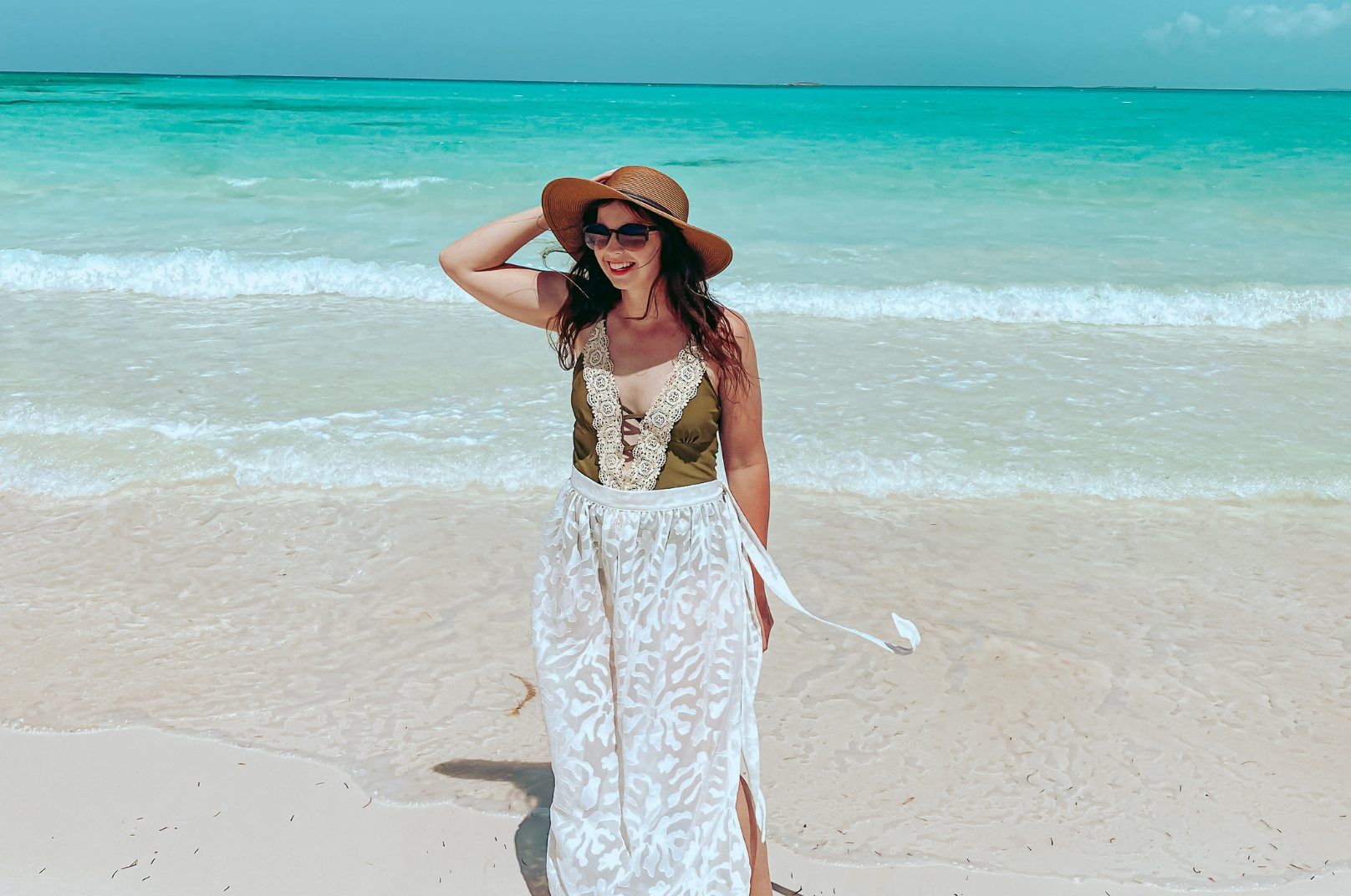 Visa and MasterCard are widely accepted at hotels and car rental agencies, but most shops and restaurants don't take credit cards. And most of the shops and restaurants that do take credit cards charge a 2.5-5% processing fee, which can add up quickly. So I recommend paying for meals and souvenirs with cash.
ATMs are available at some resorts, banks, and shopping centers throughout the islands, but they're often not conveniently located to hotels and vacation homes. So I recommend bringing enough cash with you (especially if you're from the U.S. with no currency change) or withdrawing lump sums to keep from making lots of visits to an ATM.

Imported beer, wine, and liquor are very expensive in The Bahamas. So opt for the local beer brands (Kalik and Sands are my favorites). For cheaper mixed drinks, order cocktails made with local rum. Tap water is safe to drink in The Bahamas, so you can also save some money by not buying bottled water.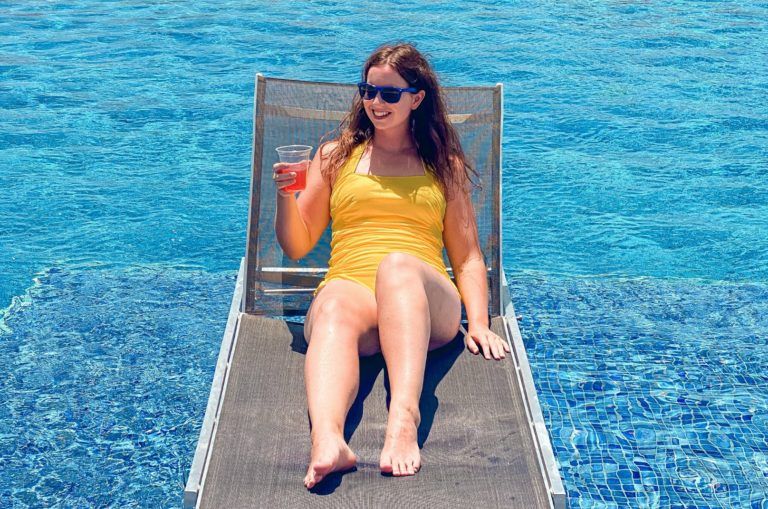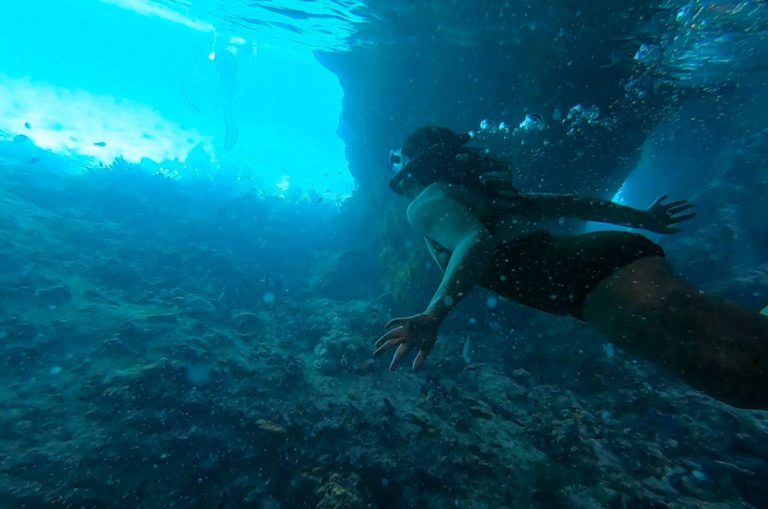 Instead of paying for a snorkeling tour, research a beach with good off-shore snorkeling and then just rent snorkel gear. Many resorts also have complimentary snorkel gear that you can reserve for a day.

Taxi rides are expensive in The Bahamas. So if you want to visit multiple sites in one part of an island, go to all of them on the same day so you can cut down on the number of taxi rides you'll need. If you're going to leave your resort more than a few times during your trip, it could be cheaper to rent a car.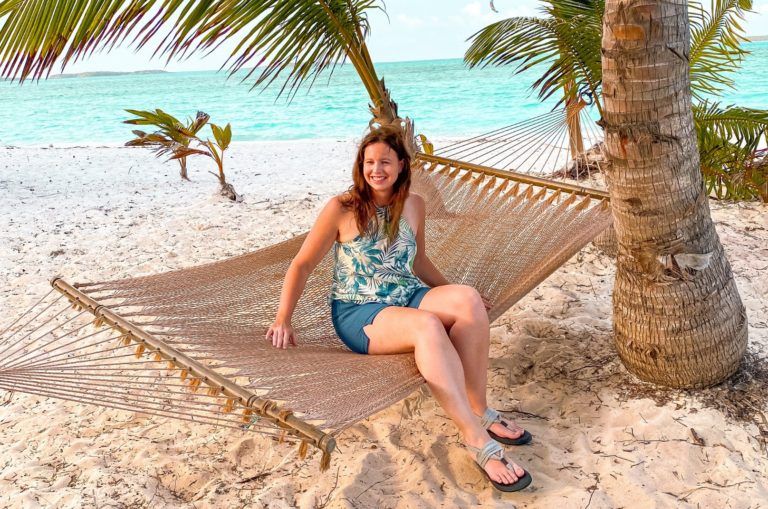 Shop My Bahamas Essentials

What are other ways you can travel The Bahamas on a budget? Share with us in the comments below!

Recommended Tours in The Bahamas

For Planning the Rest of Your Bahamas Trip

This article about how to travel The Bahamas on a budget is not a sponsored post. And, as always, the thoughts and opinions expressed here are entirely my own. Some of the links in this post about how to travel The Bahamas on a budget are affiliate links. And, at no cost to you, I may earn a small commission.