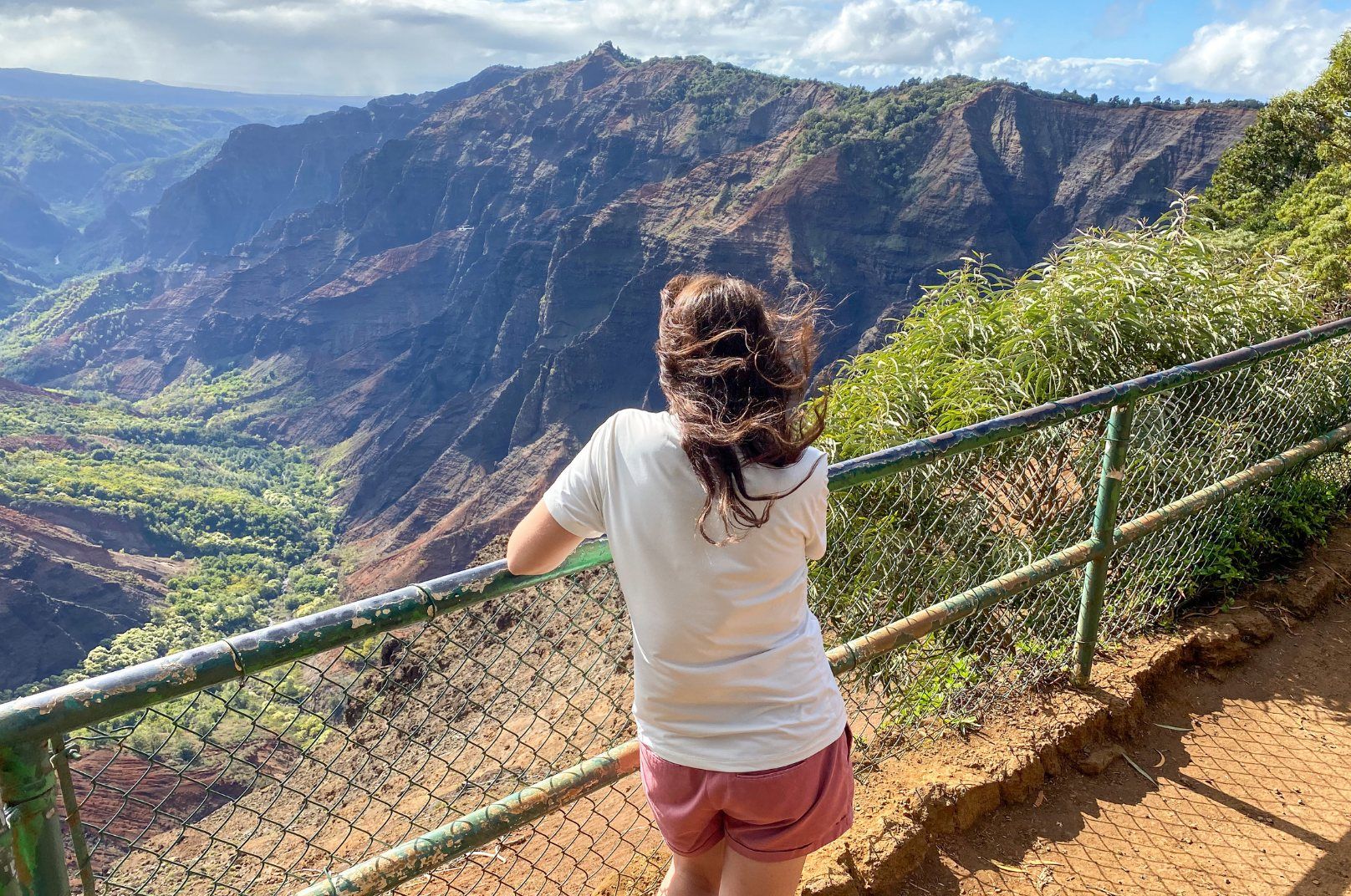 Tips for Traveling To Hawaii on a Budget
Hawaii is one of the most expensive destinations in the world, but a trip to Hawaii doesn't have to break the bank. So I've rounded up the best tips for traveling to Hawaii on a budget.
If you're celebrating in Hawaii, I've got the best honeymoon, birthday, mother-daughter, and bachelorette party activities to make your trip extra special.
Ready to plan your adventure?
Here are tips for traveling to Hawaii on a budget!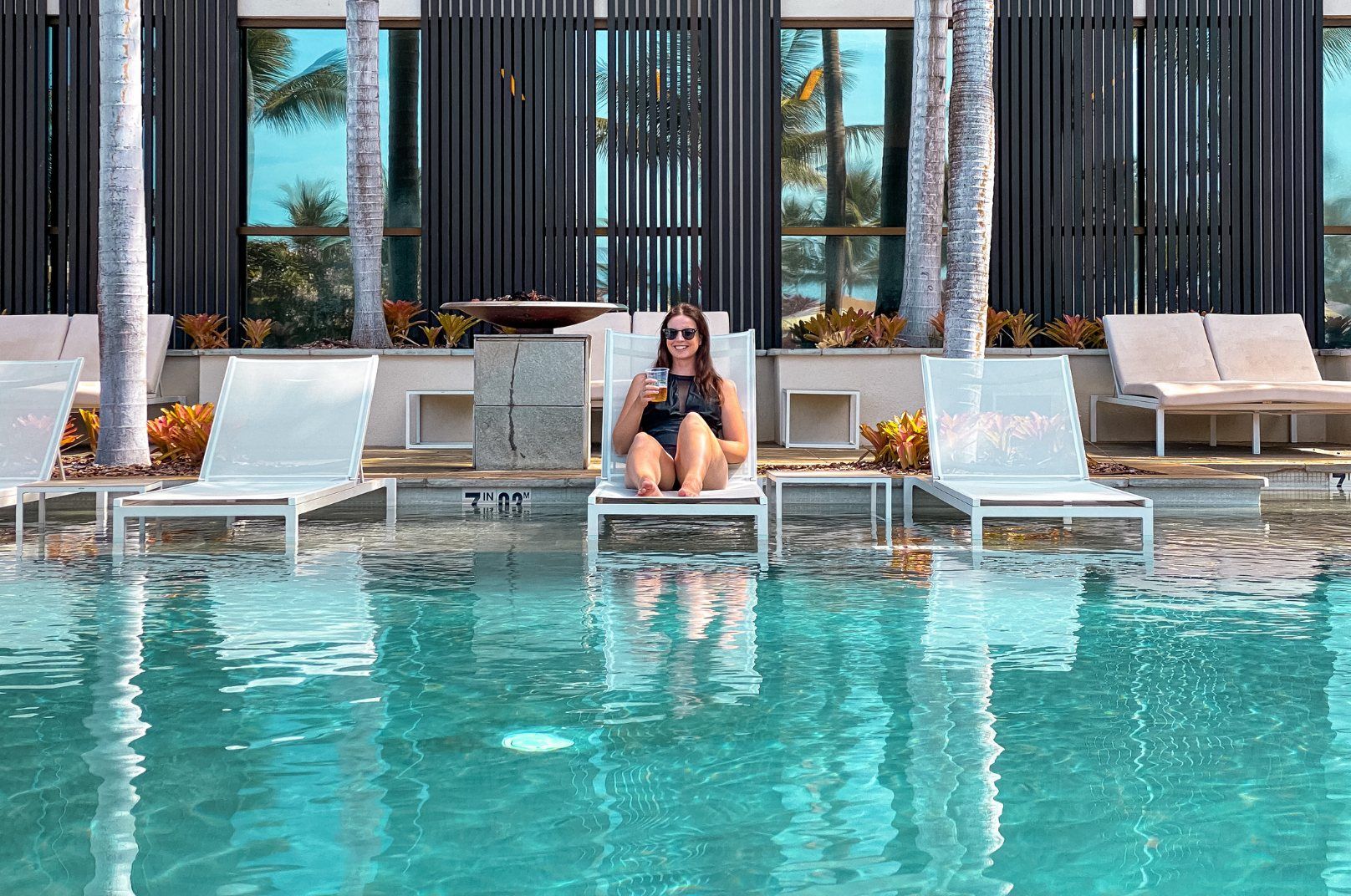 I always save my airline and hotel points for when I visit more expensive destinations, such as Hawaii. Using your points to pay for your Hawaii flights and/or accommodation means you can lower your overall budget for the trip. Or, you can keep your original budget and spend more money on experiences, food, and other things you want to do.
If you're not already using the best travel reward credit cards to earn free hotel stays and flights, then you need to start today!

Prices will only go up the closer you get to your trip. So booking your flights, accommodation, rental cars, and tours in advance will save you some money. Making reservations early also ensures availability because tours, certain rental cars, and hotels can sell out during the peak travel months.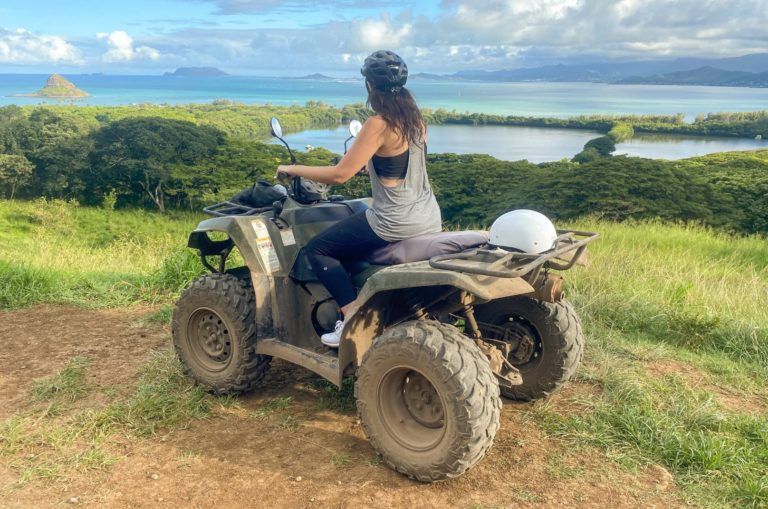 Visit in the Shoulder Seasons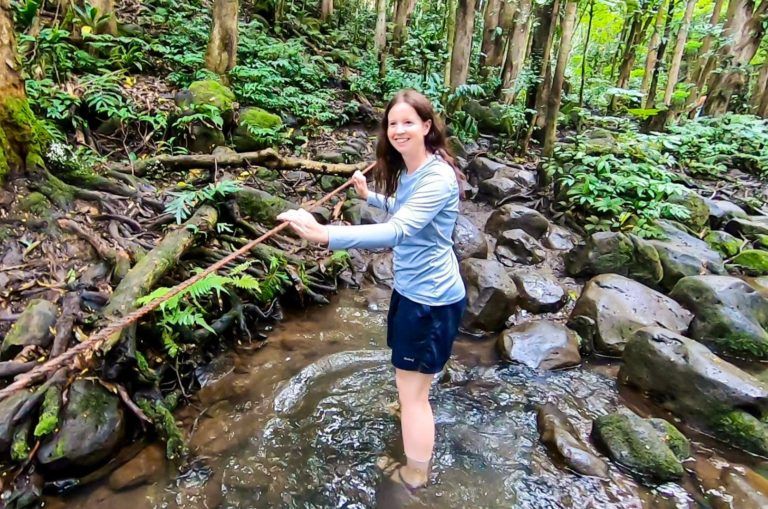 The year-round warm weather means Hawaii doesn't have an off-season. But April – May and September – November are shoulder seasons when you can score some excellent (by Hawaii standards) accommodation and airfare deals. Hawaii's peak travel season is December – March, when prices will be highest, and June – August is only slightly less expensive.

Buy food from a grocery store
Eating out is expensive in Hawaii. So for some of your meals, shop at a grocery store and have a picnic or cook back at your accommodation. This is one of the Best Ways To Save Money While Traveling!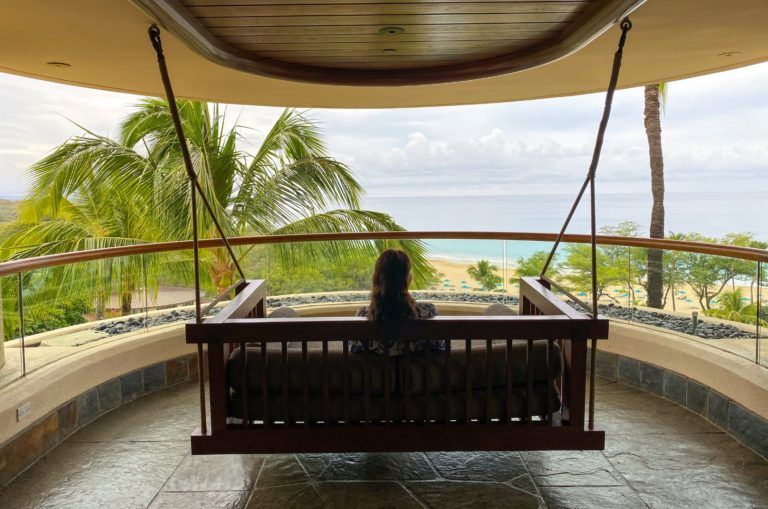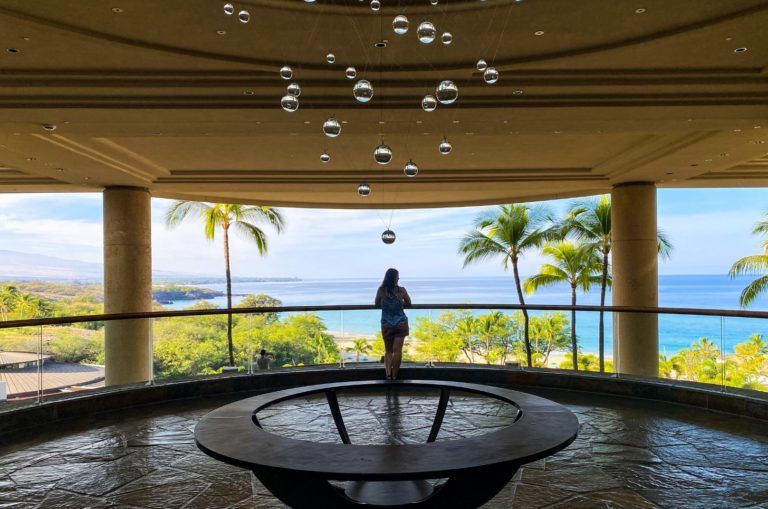 If you are going to eat out, then eat out for lunch instead of dinner. Lunch menus (for food and drinks) are cheaper than dinner menus. Here are the best foods to try in Hawaii!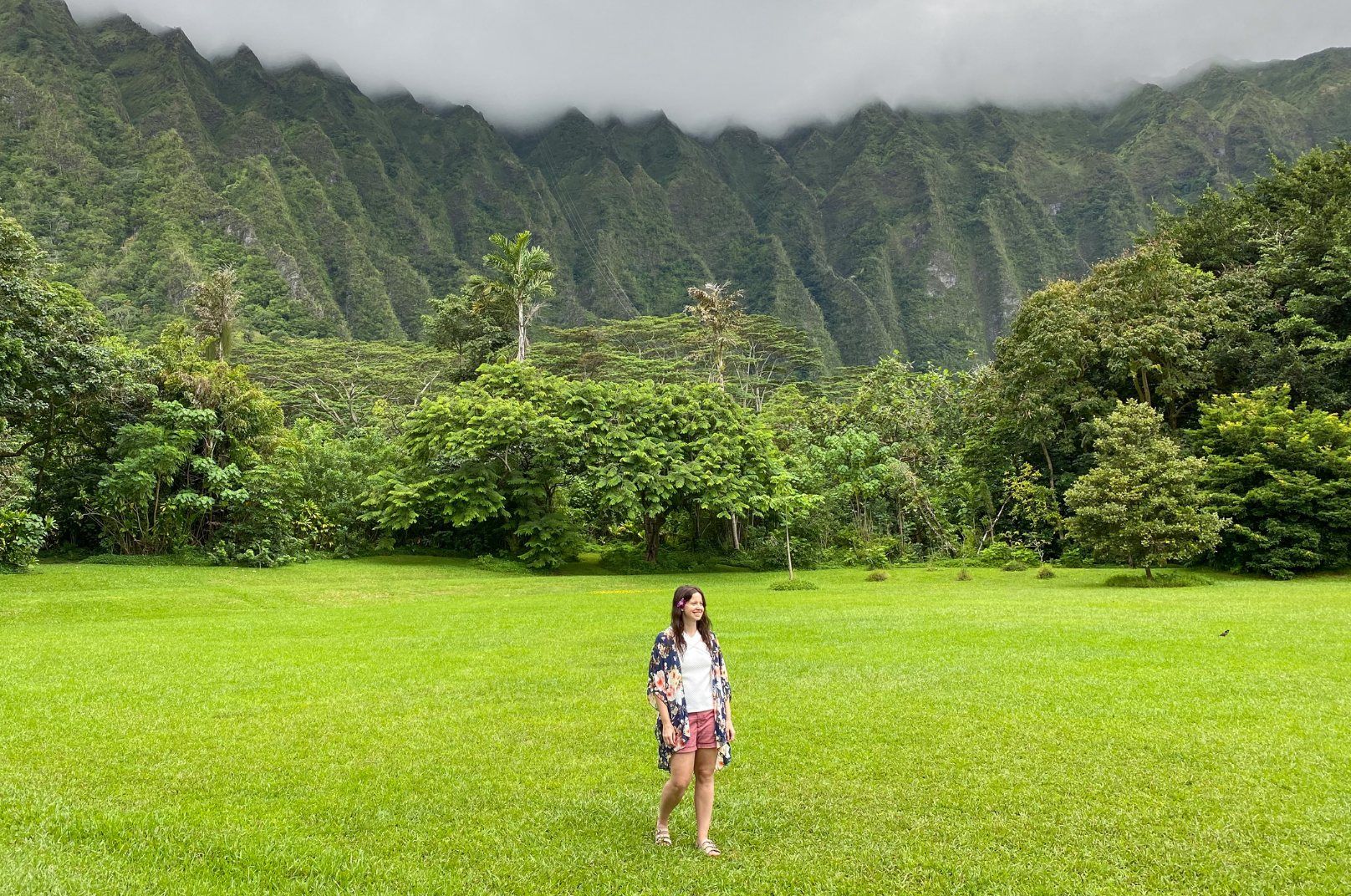 Hawaii is famous for its outdoor sports – paragliding, helicopter rides, skydiving, etc. But all of these activities are very expensive. So do free activities instead! For example, choose hikes with free parking and botanical gardens with no entrance fees.

Bottled and canned beers are more expensive than ordering a beer on tap. Tap water is safe to drink in Hawaii, so you can also save some money by not buying bottled water.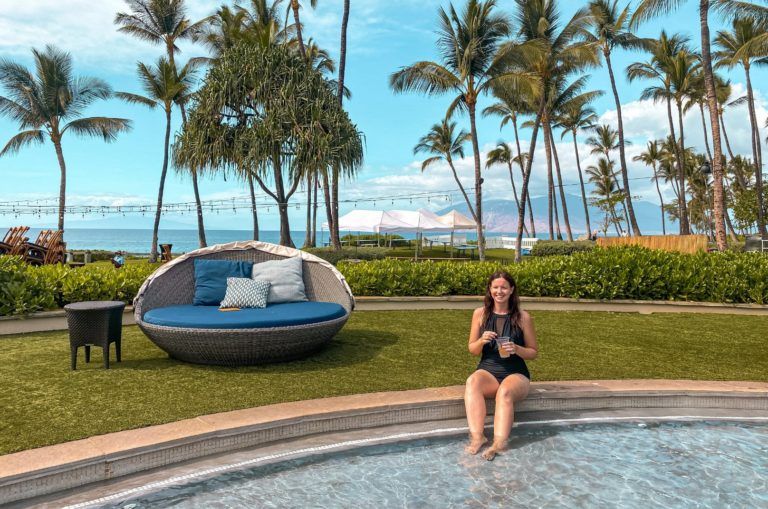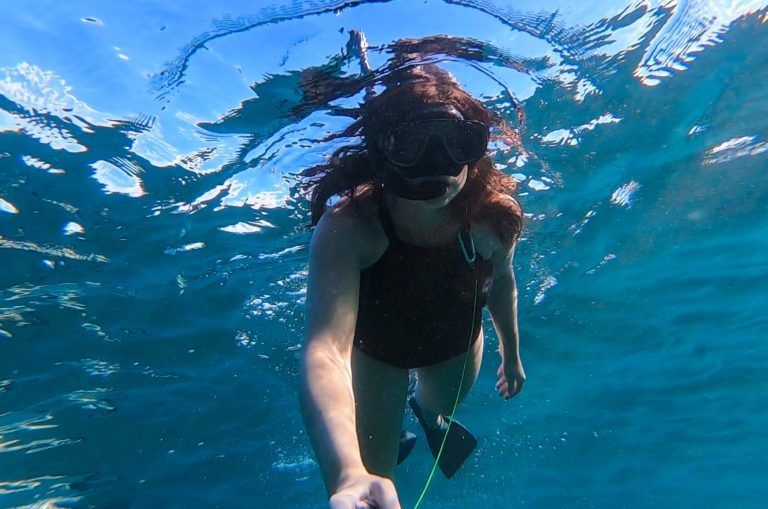 Instead of paying for a snorkeling tour, research a beach with good off-shore snorkeling and then just rent snorkel gear. Many resorts also have complimentary snorkel gear that you can reserve for a day.

Taxi rides and rideshares are expensive in Hawaii. So if you want to visit multiple sites in one part of an island, go to all of them on the same day so you can cut down on the number of taxi rides you'll need. If you're going to leave your resort more than a few times during your trip (which I highly recommend!), it could be cheaper to rent a car.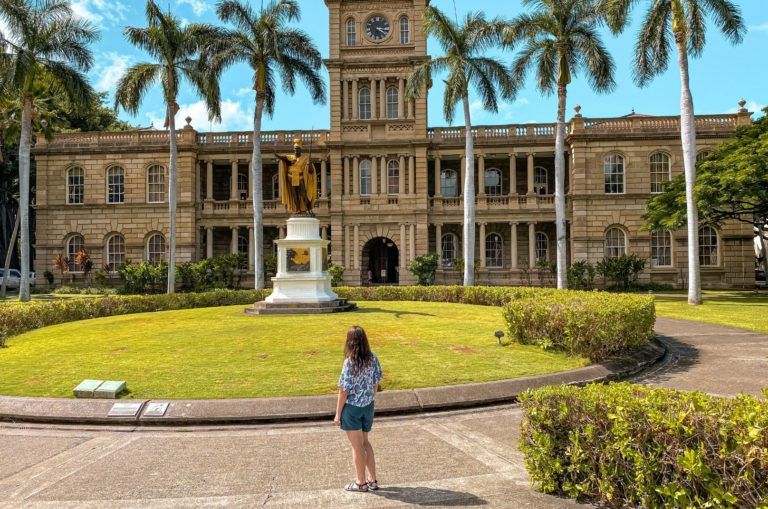 Frequently Asked Questions
What should I do on a budget in Hawaii?

Opt for free activities to save money in Hawaii. For example, choose hikes without parking fees, botanical gardens without entry fees, and use your hotel's snorkel gear instead of booking a boat tour.

Is there a bad time to go to Hawaii?

No, there's not a bad time to visit Hawaii. Hawaii is made up of micro-climates, so the weather varies significantly from island to island and from one side of an island to the other. The year-round warm weather (rarely going below the mid-70s or above the mid-80s) means Hawaii is a great destination any time of the year. So Hawaii doesn't have an off-season.

April – September is the most popular time to visit Hawaii because these are the warmest and driest months. The ocean is calmer, giving you access to more water activities with better sailing conditions. Be prepared to pay the highest prices during these months. The islands will also be crowded, so book accommodation, tours, and rental cars in advance.

The weather in Hawaii is marginally cooler from October – March, and these are the wettest months of the year. Pro Tip: the islands' west coasts are significantly drier than their east coasts.

October – March is whale-watching season, and the crowds and prices will be lower (though not significantly). These months have some of the largest swells of the year, so surfers will swarm the beaches.

How much should I budget for 10 days in Hawaii?

You should plan on spending around $300/a day per person in Hawaii, for a ten-day trip budget of around $3000 per person.

How many days in Hawaii is enough?

I recommend spending at least 3-4 days on every island you visit, and you should visit as many of the main islands (Maui, Oahu, Kauai, Big Island) as possible.
What is the least expensive month to go to Hawaii?

April, May, September, and October are the cheapest months to visit Hawaii.

Is going to Hawaii worth it?

Hawaii is one of the best tropical destinations in the world. It's home to lush jungles, stunning waterfalls, incredible national and state parks, and jaw-dropping coastlines.

Which is the cheapest Hawaiian island to visit?

Oahu and the Big Island are the cheapest Hawaiian islands to visit.

How far in advance should I book a trip to Hawaii?

The further in advance you book your hotel, flights, Airbnb, tours, and rental cars, the cheaper the prices usually are (especially when it comes to rental cars).

This article about tips for traveling to Hawaii on a budget is not a sponsored post. And, as always, the thoughts and opinions expressed here are entirely my own. Some of the links in this post about tips for traveling to Hawaii on a budget are affiliate links. And, at no cost to you, I may earn a small commission.