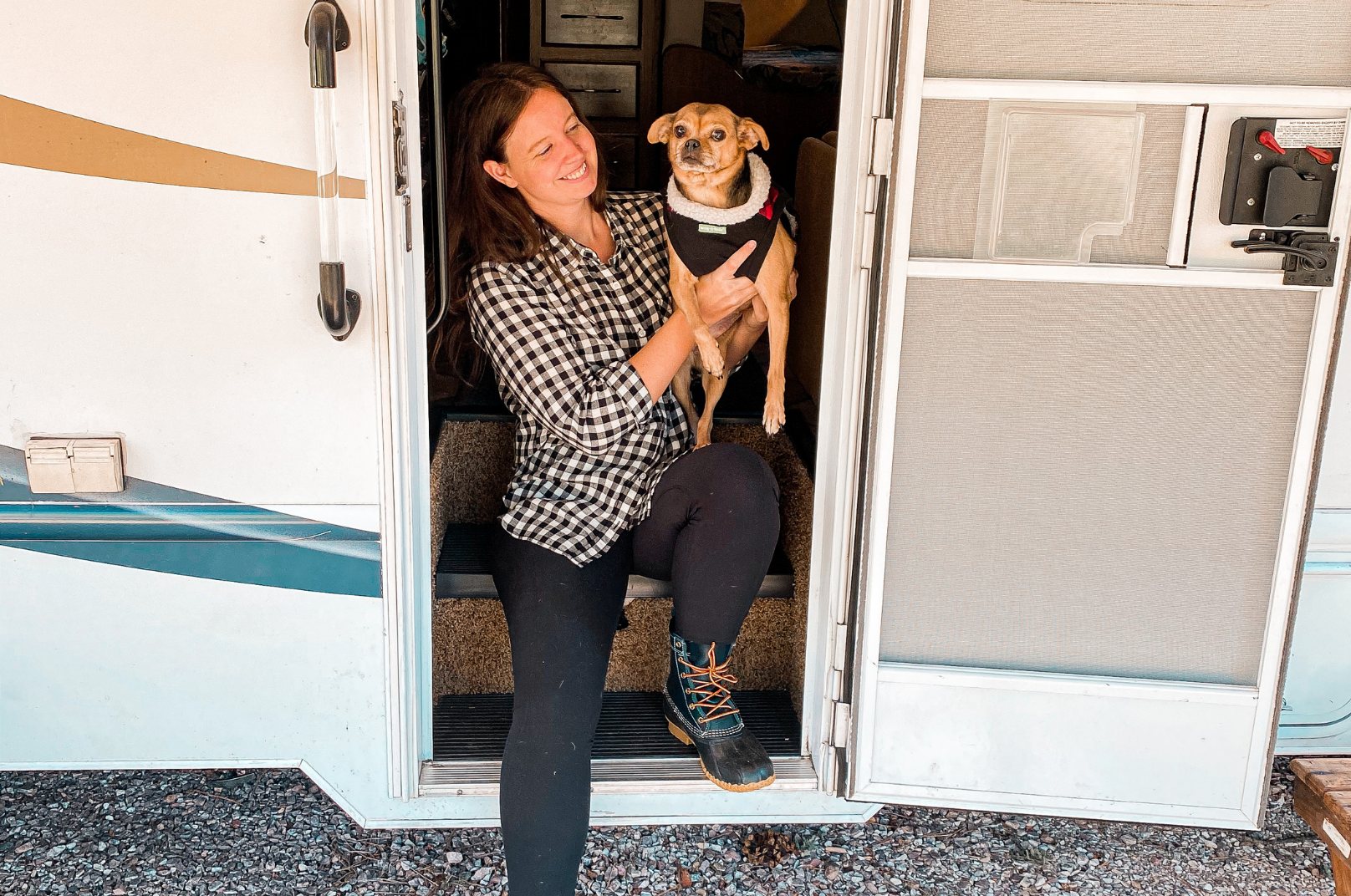 RVs, motorhomes, and camper vans are a fantastic way to travel. These vehicles give you lots of room, complete freedom over your route and itinerary, and make it easier to travel with friends, family, and pets. But it's important to know the best RV tips and tricks.
My parents own a 28′ Freedom Elite Class C Motorhome – and my dog and I love taking it out when we can. If you're going to rent an RV, then I have the best rental site for you!
Driving an RV can be intimidating, but it's easier than most people think. You just need to do your research, have the right mindset, and be flexible and gracious with yourself because there is a learning curve.
So here are my RV tips and tricks to have a fantastic road trip!

Your first decision will be choosing an A, B, or C class. This decision will decide the amount of space you'll have inside, how many slide-outs you'll have, and if you'll be driving something comparable to a mini-bus (B), large moving van (C), or tour-bus (A).
First-time renters should use Cruise America, the chain hotel of RVs, or RV Share, the Airbnb of RVs.
Plan your route well in advance. RV campgrounds can be packed, and reservations are almost always required for sites with utility hook-ups (water, sewer, and electricity).
Make sure you memorize your RV's height, width, length, and weight limit. When you need to know this information, you usually don't have time to look it up.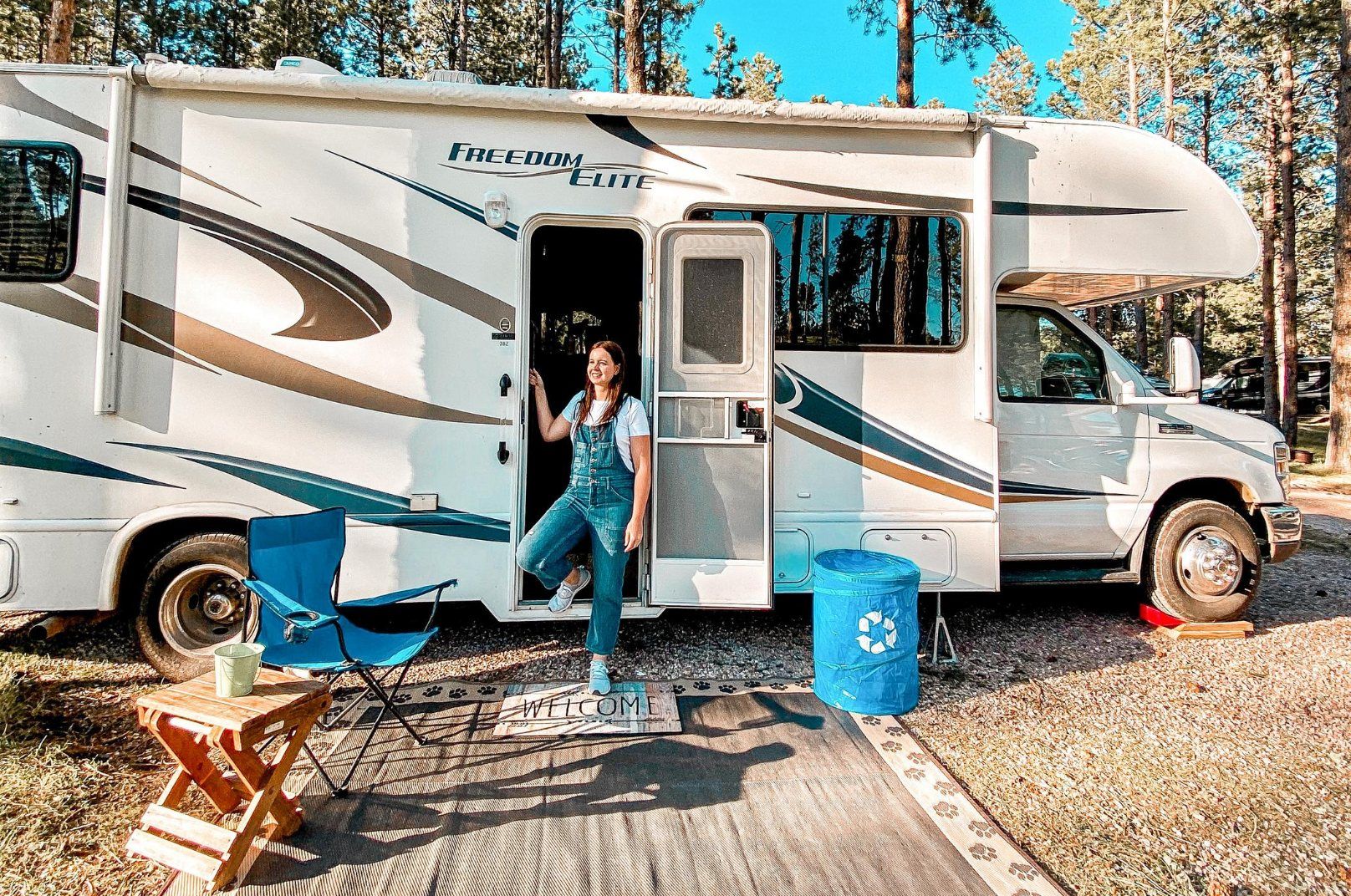 Before you leave with your RV, make sure you know how to extend and retract any slides and awnings, how to turn the generator off and on, and how to hook and unhook your electricity, water, and sewer.
Plan your trip so that you're always arriving at your RV site in the daylight. Leveling and hooking up your RV at night is hard for even the most experienced of RV travelers.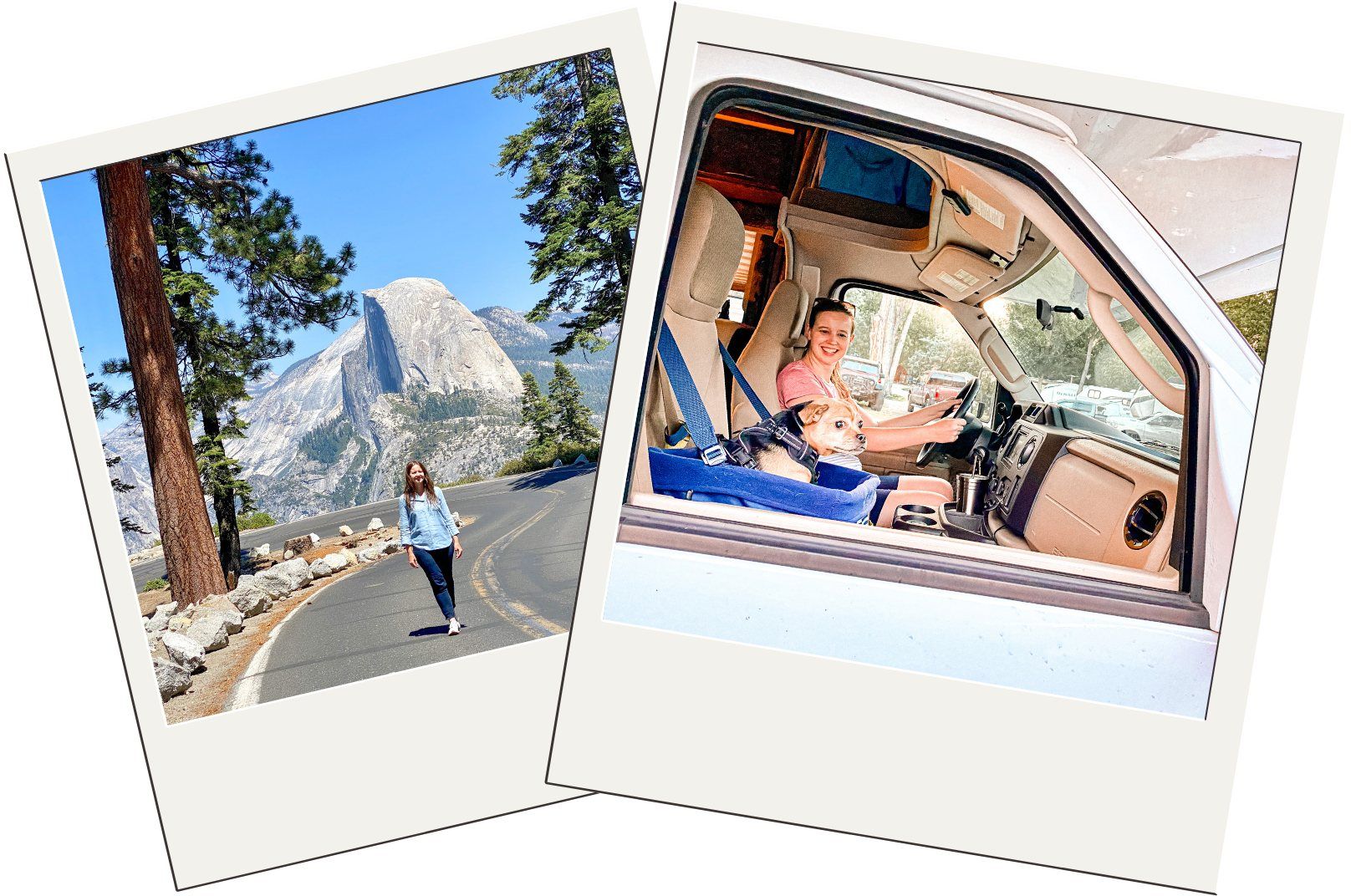 When you're in an RV, everything takes longer, and you have to pace yourself. One of the biggest mistakes people make with RVs is driving too far in a single day.
You don't want to spend so much time driving that you're too exhausted to enjoy your trip. And you don't want to have to back into your site and set up camp when it's dark.

Your goal should be to drive about 300 miles or about 5 hours a day. If you have multiple drivers, you could go further, but make sure you pace yourself.

RV'ing is a marathon, not a sprint!

Need help planning your road trip? Then you should use Roadtrippers, my favorite app for mapping-out road trips and finding Roadside America stops.
This post about RV tips and tricks is not a sponsored post, and, as always, the thoughts and opinions expressed in this article about RV tips and tricks are entirely my own. Some of these links are affiliate links, and, at no cost to you, I may earn a small commission.