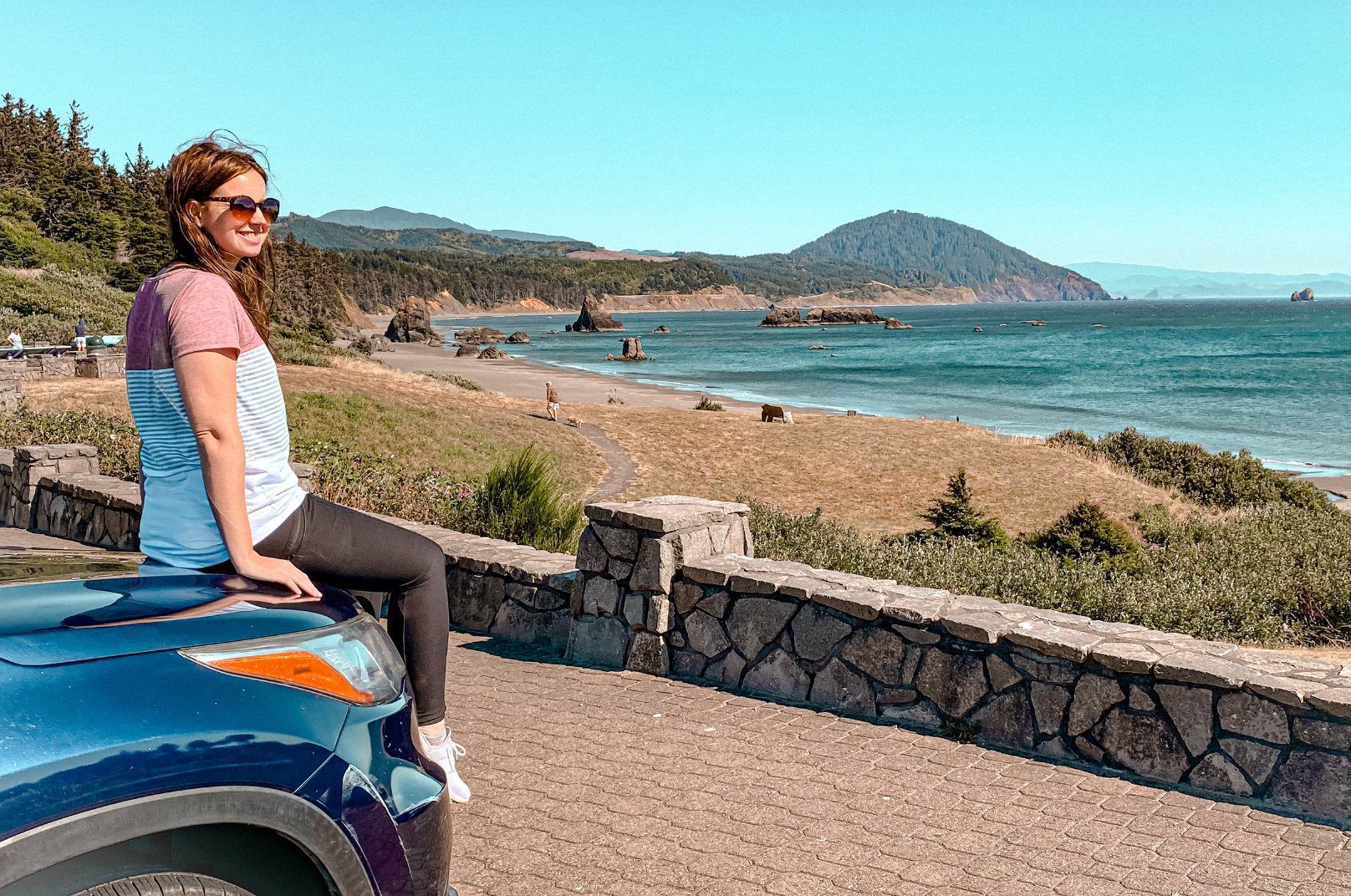 Oregon and Washington make up the Pacific Northwest, a rugged, beautiful region dominated by mountains, volcanos, waterfalls, wineries, spectacular coastlines, and four national parks. So I've created the ultimate Pacific Northwest Road Trip.
Whatever kind of adventure you want to have, these states have you covered. Seattle and Portland are also two of the Top Destinations To Visit In August.
So here's the ultimate Pacific Northwest Road Trip Itinerary!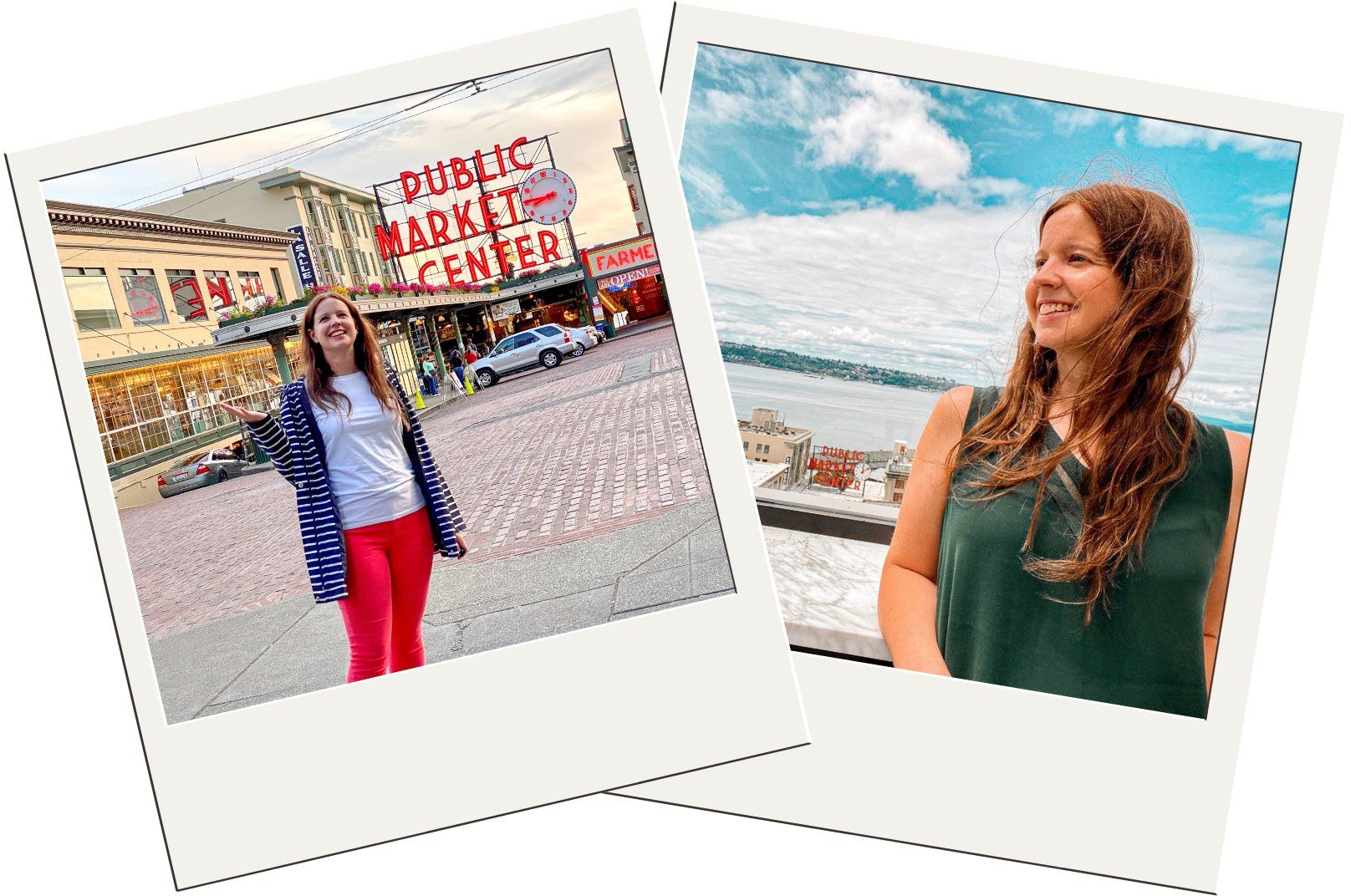 Start your road trip in Seattle. I went to college here, so this city is near and dear to my heart! My favorite accommodation in the city is The State Hotel, an Instagram-perfect boutique hotel across from Pike Place Market.
Spend your first two days exploring the city. My top activity recommendations are to watch the sunset from Kerry Park, shop in Pike Place Market, visit Pioneer Square, see a show at The Crocodile, go up in the Space Needle, and see the city from The Sky View Observatory in the Columbia Center.
For your third day, take a day trip to Woodinville Wine Country. This picture-perfect valley is known for its wide variety of local wineries, microbreweries, and eateries. My top winery pick would be Chateau Ste, but you can't go wrong with any winery or brewery.
On your fourth day, take a day trip to North Cascades National Park. If you have more than two weeks for this road trip, then I recommend spending a couple of days in this national park instead of visiting it as a day trip.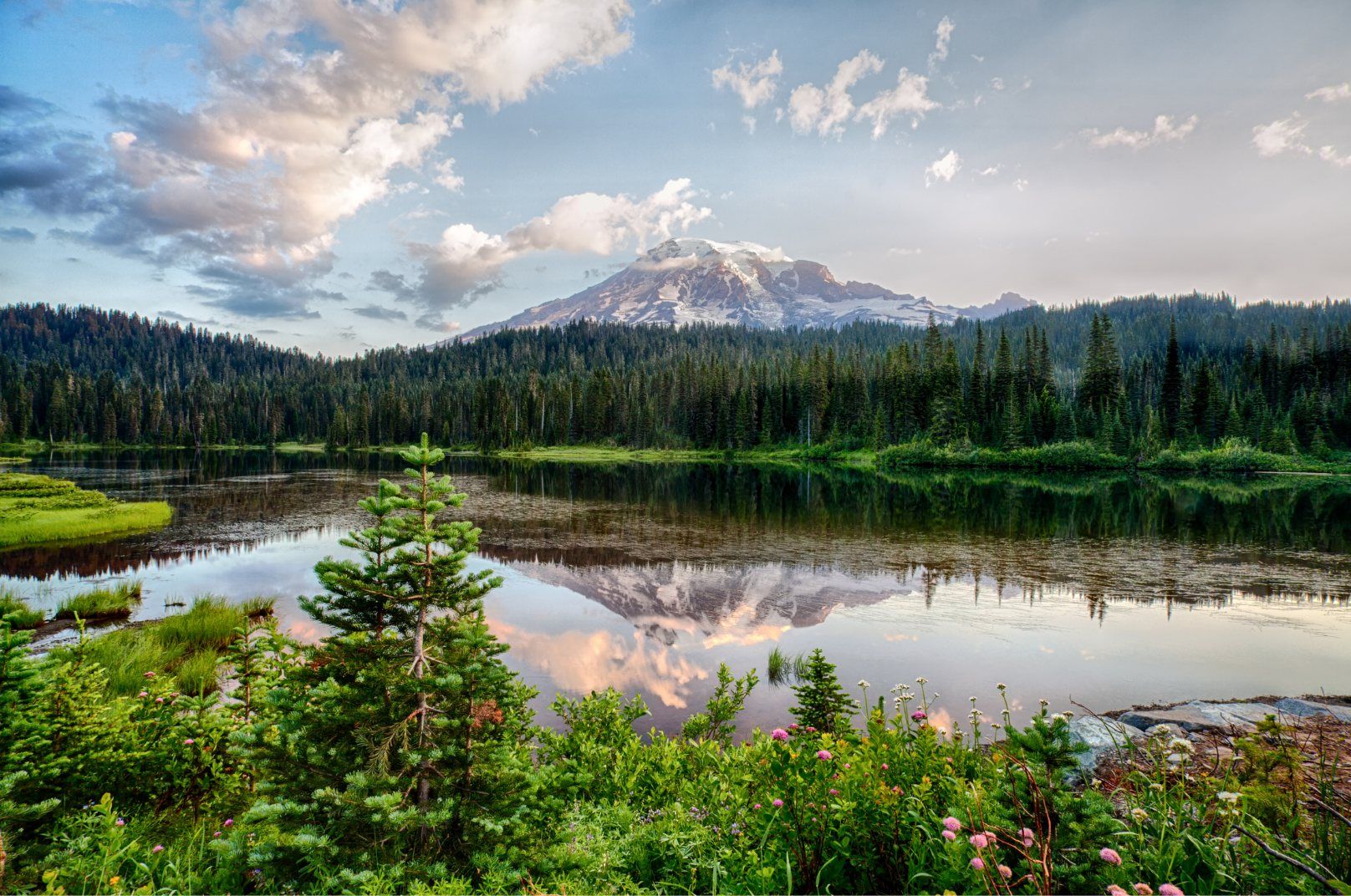 Two nights in Mount Rainier National Park
On your fifth day, make the relatively short drive from Seattle to Mount Rainier National Park. For your accommodation, I recommend The National Park Inn or the Paradise Inn inside the park. These can book more than a year in advance, though, so if there's no availability, then the park has several campgrounds, and a variety of other lodging is available in nearby towns.
Mt. Rainier National Park is open year-round, though some portions of the park close in Winter. I recommend visiting Paradise, which has some of the best wildflower fields in the warm months and some of the best snowshoeing, cross-country skiing, and tubing in Winter.
Other things you should do when you're here are drive to Sunrise (the highest point in the park reachable by car) and hike the Grove of the Patriarchs, Silver Falls, and Skyline trails.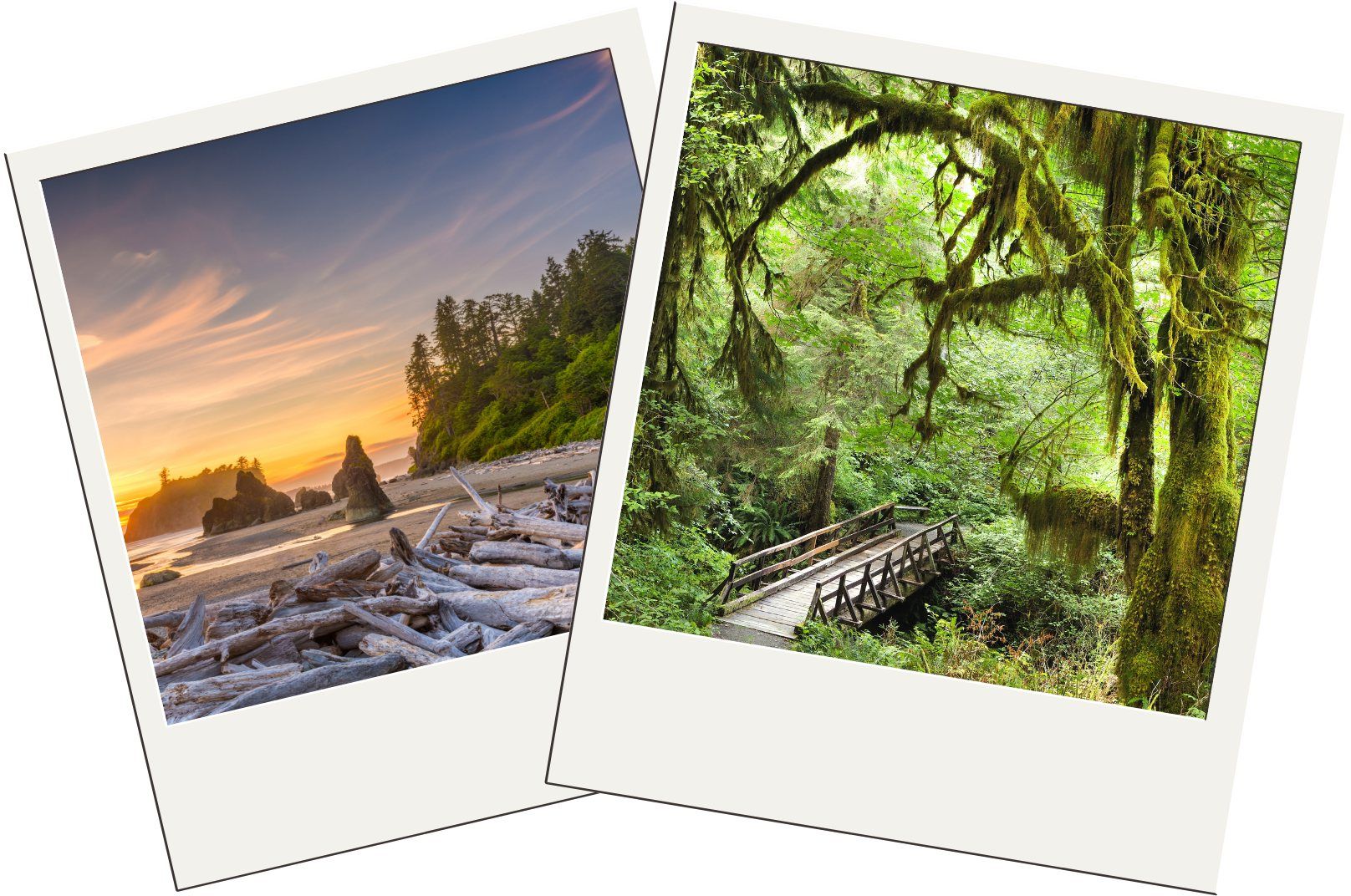 Two nights in Olympic National Park
On day seven of your road trip, head to Olympic National Park, home to glacier-capped mountains, old-growth temperate rain forests, and over 70 miles of gorgeous coastline.
Olympic National Park has three lodges, log cabin rentals, and several rustic campgrounds. If the in-park lodging is booked, then the National Park Service has a great list of the nearby towns with accommodation options.
When you're here, you should hike Hurricane Ridge, visit Kalaloch and Ruby Beach, hike in the Hoh Rain Forest, paddle on Lake Crescent, hike to the Sol Duc Falls overlook, and marvel at the cliffs and coastline at Mora and Rialto Beach.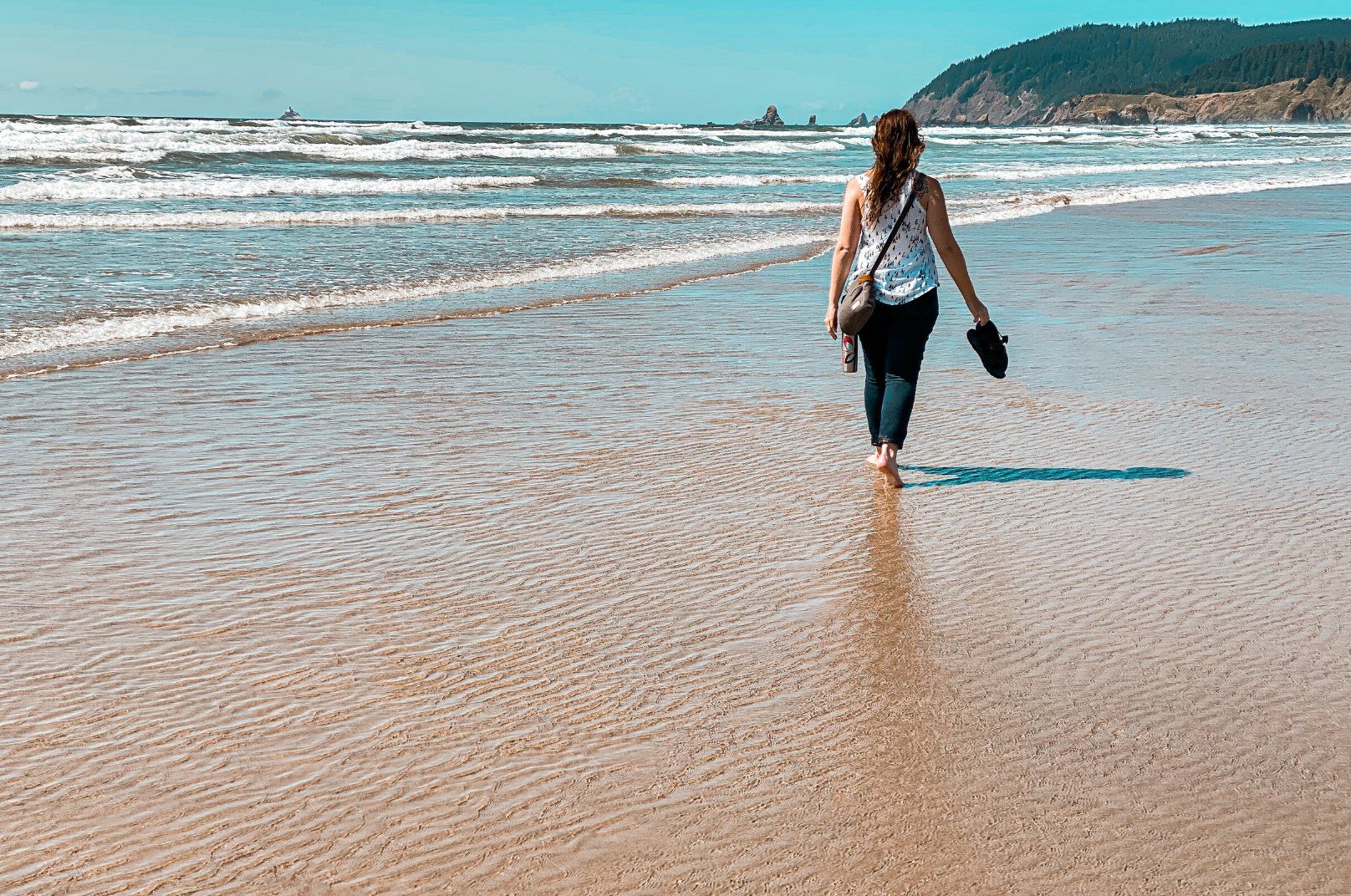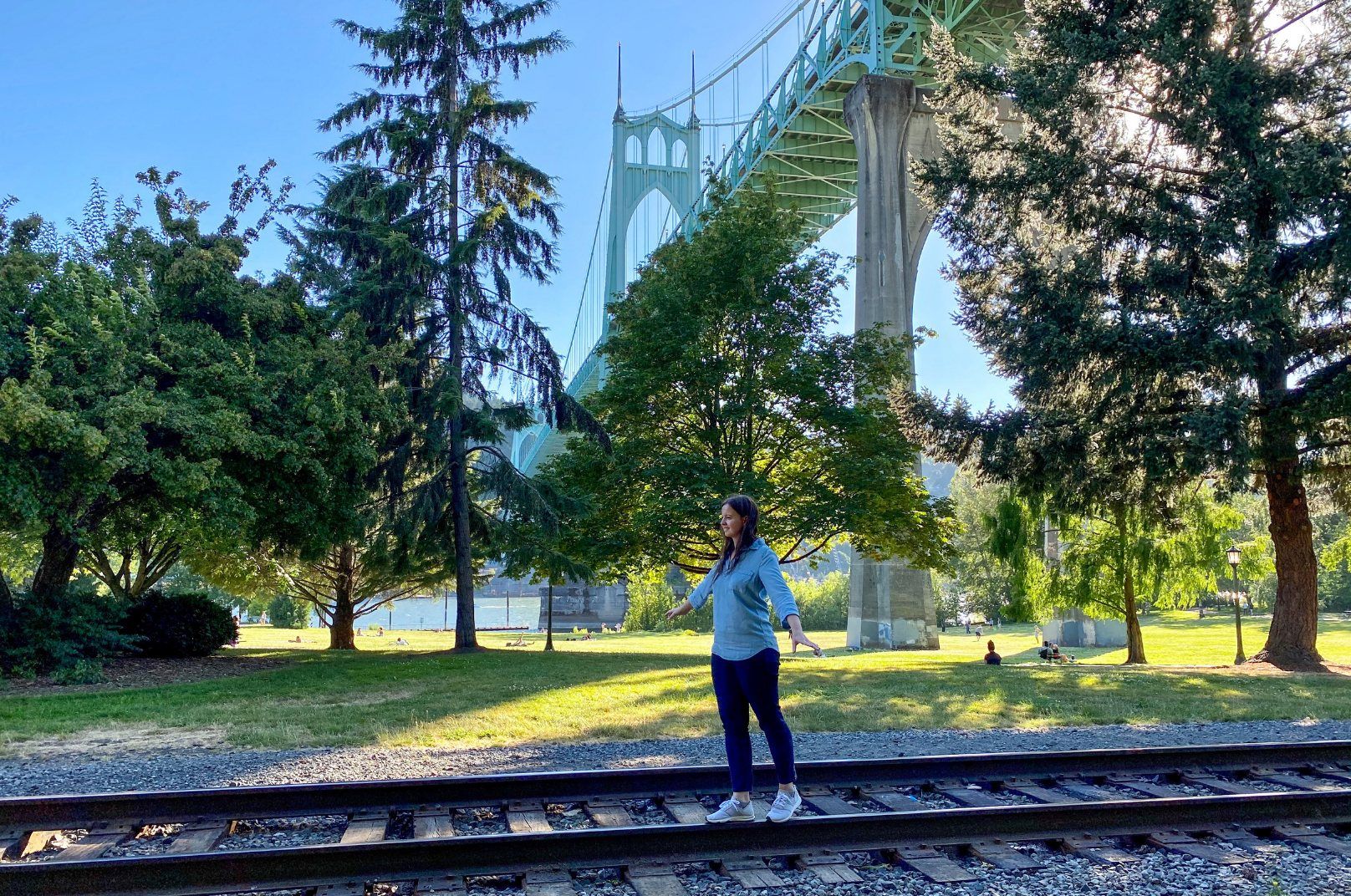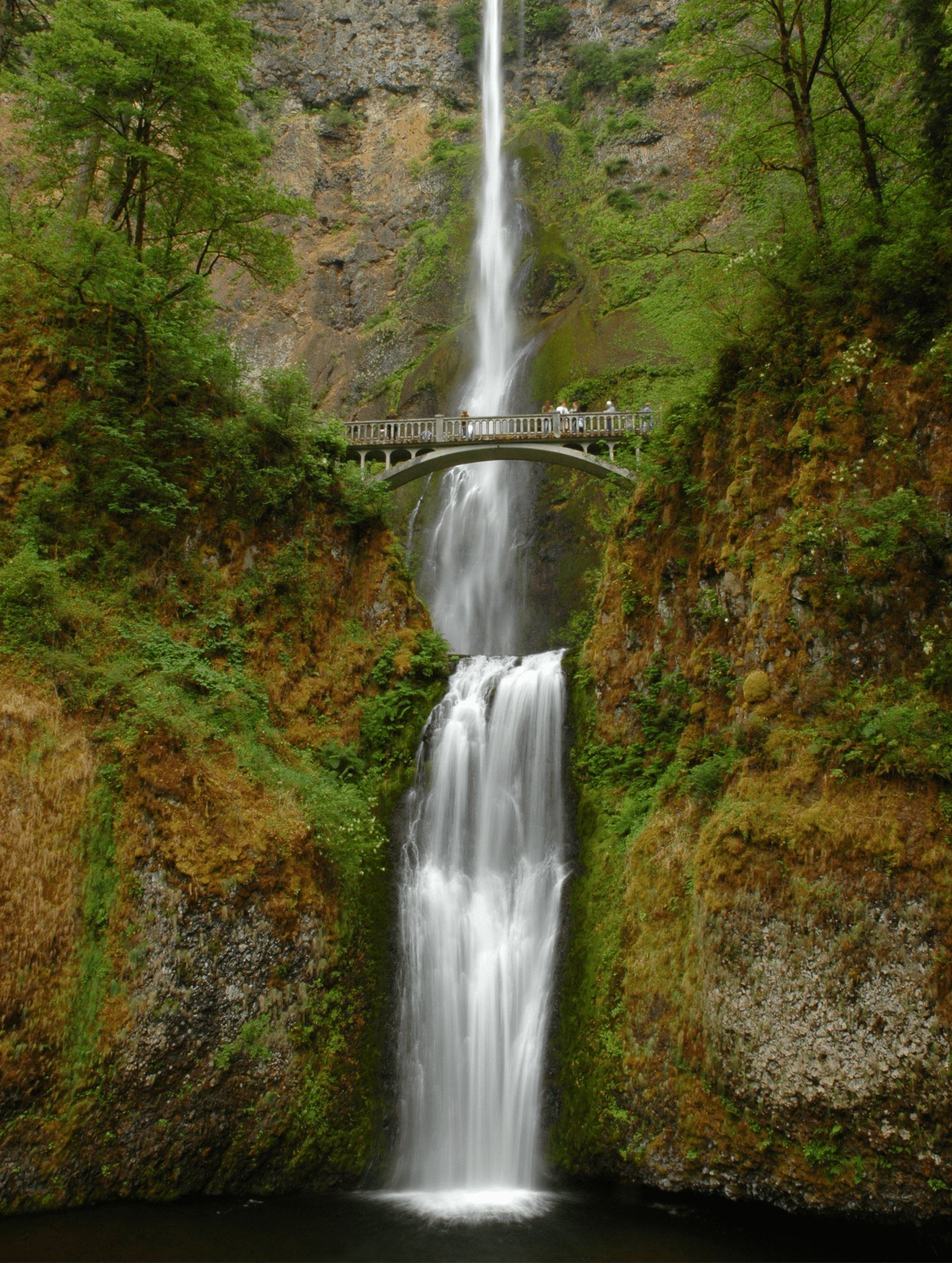 On day nine, head south into Oregon and plan on spending most of your day at Cannon Beach. Cannon Beach is most famous for Haystack Rock and for being a filming site for movies such as The Goonies and Point Break (the original). Make sure you spend some time on the beach and in the charming seaside town.
Then arrive in Portland this evening. The best hotel in Portland is The Benson, a historic, elegant hotel that sets the standard for luxury hotels in the United States.
On your tenth day, explore Portland. I highly recommend doing a pub crawl, riding the Arial Tram, visiting Cathedral Park, touring the Japanese Garden, and hiking in Forest Park.
On day eleven, take a day trip to Mt. Hood and the Columbia River Gorge. This gorge is the largest national scenic area in the U.S., and it has the highest concentration of waterfalls in North America. Make sure you visit Multnomah Falls!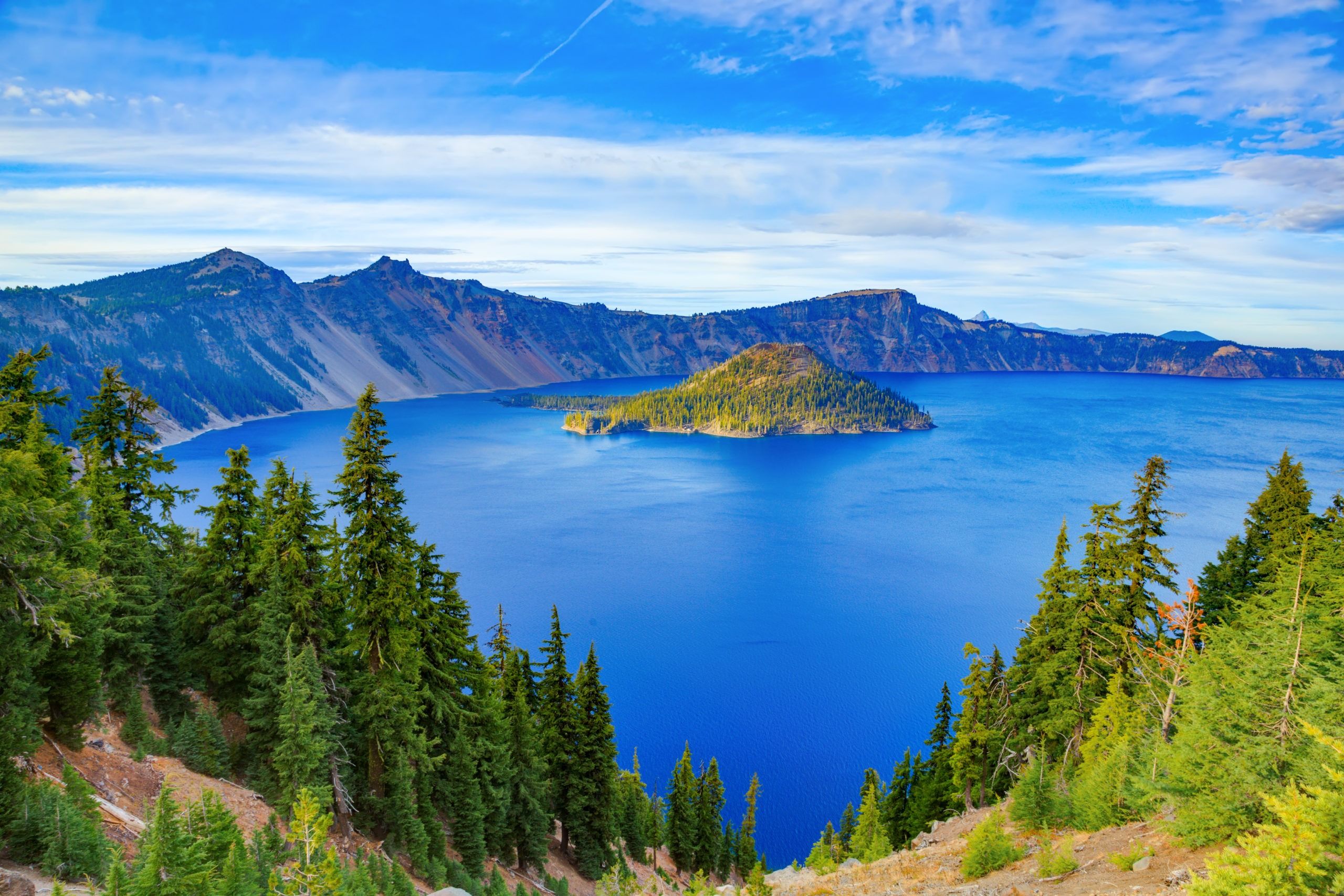 Three nights in Crater Lake National Park
On your twelfth day, head south to Crater Lakes National Park, the deepest lake in the U.S. and one of the most pristine on earth.
The best accommodation for Crater Lake is The Cabins at Mazama Village or Crater Lake Lodge inside the park. There are also vacation homes, campgrounds, and hotels in nearby towns.
Things to do when you're here are: drive the Rim Drive, take a boat to Wizard Island, hike Garfield Peak, and hike to Plaikni Falls.
From Crater Lake, you can head to The Redwood National and State Parks to start a California National Parks Road Trip, or you can catch a flight out of Bend or Portland, or you can drive off into the sunset to another destination!
Need help planning your road trip? Then you should use Roadtrippers, my favorite app for mapping-out road trips and finding Roadside America stops. If you're going to rent a car, then I recommend Momondo, and if you want to rent an RV (which would be SO much fun for a Pacific Northwest road trip), you should use RVshare.

Shop My Pacific Northwest Essentials

Would you add any stops to this Pacific Northwest road trip itinerary? If so, share in the comments!

Plan The Rest Of Your Pacific Northwest Road Trip

Recommended Tours in The Pacific Northwest

Frequently Asked Questions
What is the best time of year to visit the Pacific Northwest?

Fall is a fantastic season to visit the Pacific Northwest because the temperatures will be cooling off. Rain will become more frequent in late October and November, so you'll want good rain gear. The foliage will be changing into vibrant colors, and prices and tourist numbers will be decreasing from the peak summer season.

All of the National Parks and roads will still be open in the Fall. This is also the best time of year to visit the Willamette Valley Wine Region and Woodinville Wine Country for the grape harvesting season.

In Winter, you can head inland to the mountains for snow. Or you can head to the coasts where it'll be cold and drier.

Winter is the low travel season for the Pacific Northwest, so prices and tourist numbers will be at some of their lowest. The exceptions to this are during Christmas and New Year's.

Some National and State Parks will have trail or road closures, so make sure you check in advance whether a hike or scenic drive is open.

Spring is a beautiful time to visit Oregon and Washington. The warm, pleasant days and refreshingly cool nights make these months an excellent time to visit. Wildflowers will be blooming, especially the cherry blossoms in Washington, and the tulip fields in the Skagit Valley are a must-visit during Spring.

All roads and trails will re-open, and as long as you avoid the peak Spring Break weeks from mid-March to early April, the crowds and prices will still be relatively low.

Summer days are sunny and warm. Daytime temperatures can be in the 90s (24-28°C), and the nights will be pleasant, especially for camping.

The higher elevations can still be chilly in the mornings and evenings, so bring a couple of layers with you.

This is prime beach season. But be aware that, like most places in the U.S., summer is the peak travel season because of school breaks, so crowds and prices will be at their highest.

Is the Pacific Northwest expensive?

Oregon and Washington can be expensive destinations. So here are some budget tips for the Pacific Northwest:

1. Eat out for lunch instead of dinner.

2. Use hotel reward points for accommodation.

3. Walk, bike, and use public transportation when possible.

4. Do self-guided tours and free activities.

5. Visit free public beaches and parks.

How much is a West Coast road trip?

Average daily budgets for a road trip on the West Coast:

Budget/Backpacking: Less than $100 a day.

Lower End: $150 a day.

Midrange: $250 a day.

Higher End: $350 a day and up.

Where can I go on a road trip in Washington State?

Best Stops on a Washington State Road Trip:

1. Seattle

2. Port Angeles

3. Mt. Rainier National Park

4. North Cascades National Park

5. Olympic National Park

6. Pacific Coast Scenic Byway

7. Snoqualmie Falls

8. Skagit Valley

9. Woodinville Wine Country
What is the Pacific Northwest famous for?

The Pacific Northwest is known for its coastlines, national parks, laid-back cities, volcanoes, and forests. This region is also known for its rainy weather, but it usually only rains from mid-Fall to mid-Spring.

What is the best time of year to visit Seattle?

The best months to visit Seattle are September-October and April-May. These are Seattle's shoulder months, meaning prices and tourist numbers will be less than the peak summer months.

Spring brings warmer weather (though winds, mornings, and evenings will still be chilly) and less chance of rain. Nearby mountain trails and scenic drives will re-open, and the cherry blossoms will be in full bloom.

Fall weather is mostly sunny, with warm temperatures during the day. But you'll still want some layers and a rain jacket. Autumn has some of Seattle's best festivals, such as Bumbershoot (art and music festival) in September and the Earshot Jazz Festival and Seattle Restaurant Week in October.

June, July, and August are the warmest, most crowded, and most expensive months to visit Seattle, so book your accommodation and tours in advance. November-March has the rainiest, coldest, windiest, and cloudiest weather of the year, but you can find some great accommodation deals during these months.

How much should I budget for a 2 week road trip?

Average daily budgets for a road trip on the West Coast:

Budget/Backpacking: Less than $100 a day.

Lower End: $150 a day.

Midrange: $250 a day.

Higher End: $350 a day and up.

What is the most scenic highway in Washington state?

The North Cascades Highway is the most scenic drive in Washington State.

This post is not a sponsored post, and, as always, the thoughts and opinions expressed in this article about a Northwest Pacific road trip are entirely my own. Some of these links are affiliate links, and, at no cost to you, I may earn a small commission.