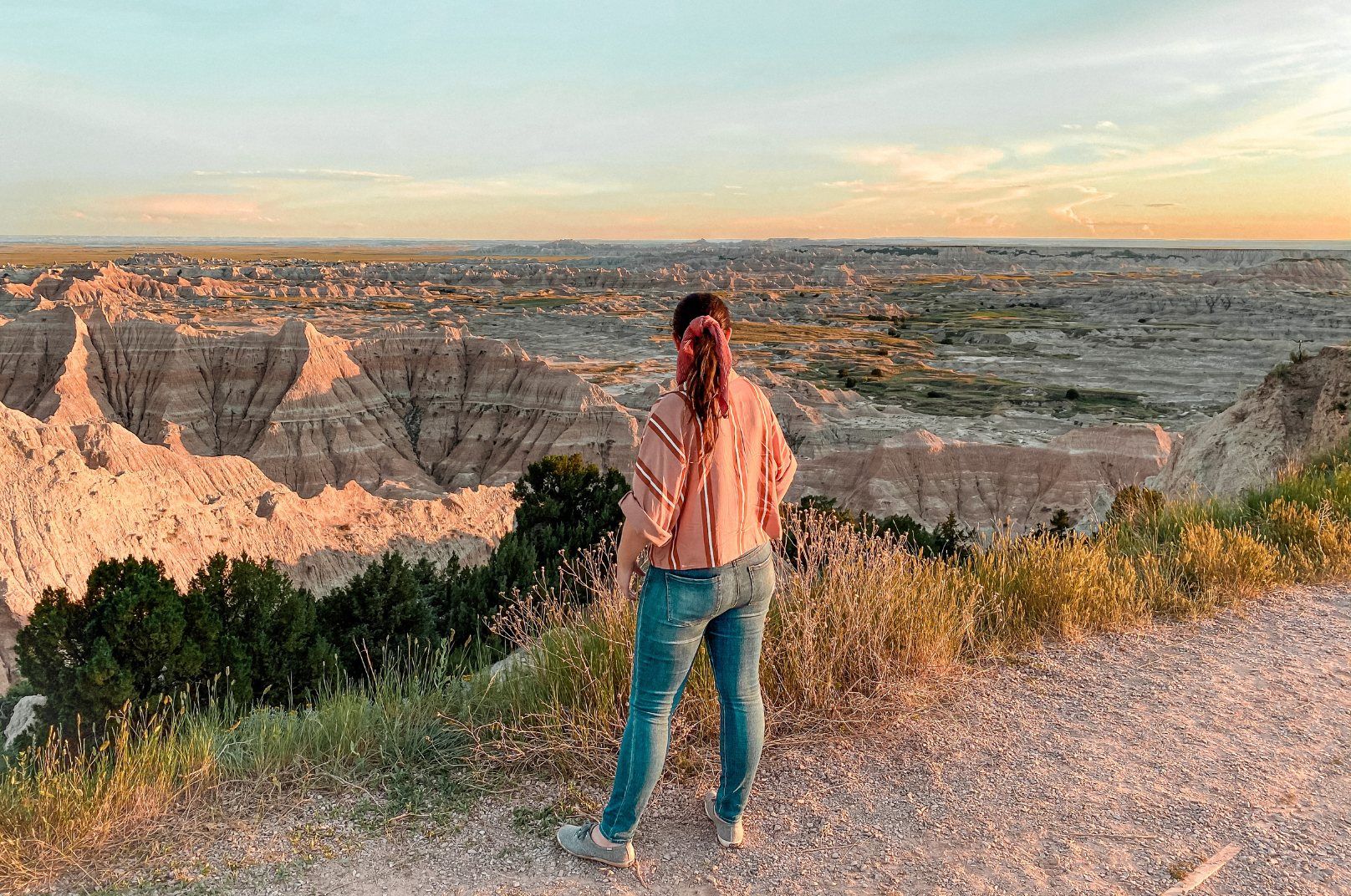 Where To Go On A South Dakota Road Trip
South Dakota is one of the least visited states in the U.S., which is crazy because it's one of the most beautiful places in the country. So I've rounded up the best stops on a South Dakota road trip.
The best way to explore South Dakota is on a road trip that will take you through jaw-dropping national parks, stunning prairies and sunflower fields, vibrant cities, and one of the most recognizable monuments in the world.
So here are the best stops to make on a South Dakota road trip!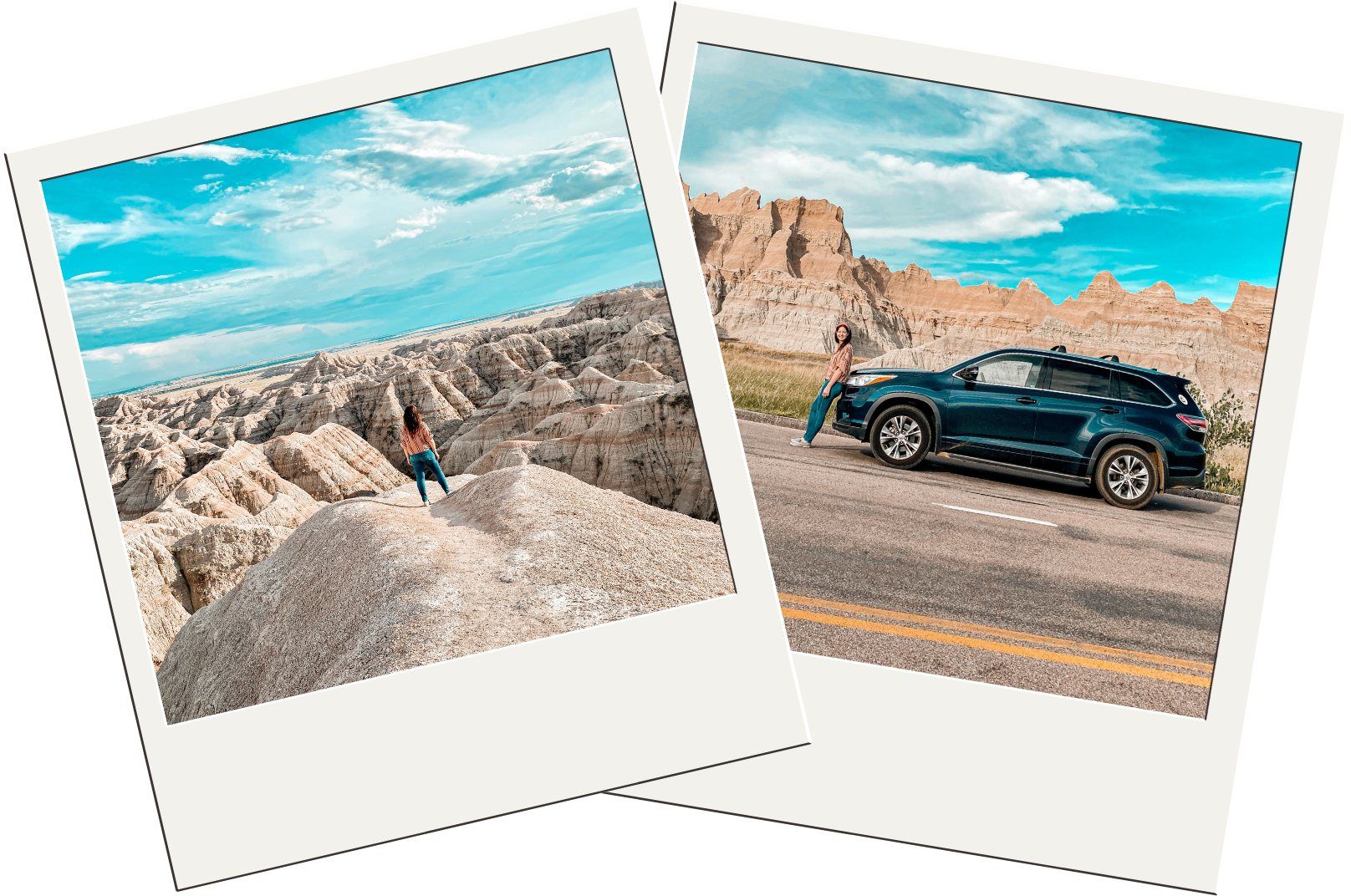 Badlands National Park is unlike any other place in the world. The wide-open plains suddenly drop into craggy, color-streaked rock formations that look like they belong on an alien planet.
Despite its name, Badlands is a stunning park that should be at the top of your South Dakota travel list. Bison, prairie dogs, and mountain goats are common sights throughout the park, so make sure you bring your binoculars.
My top recommendations for things to do in the park are: drive the Badlands Loop Road (make sure you stop at the White River Valley Overlook and see the sunset from Pinnacles Overlook), hike the Fossil Exhibit Trail (easy) and the Cliff Shelf Nature Trail (moderate), and have a close encounter with prairie dogs at Prairie Homestead right outside the Northeast Entrance to the park.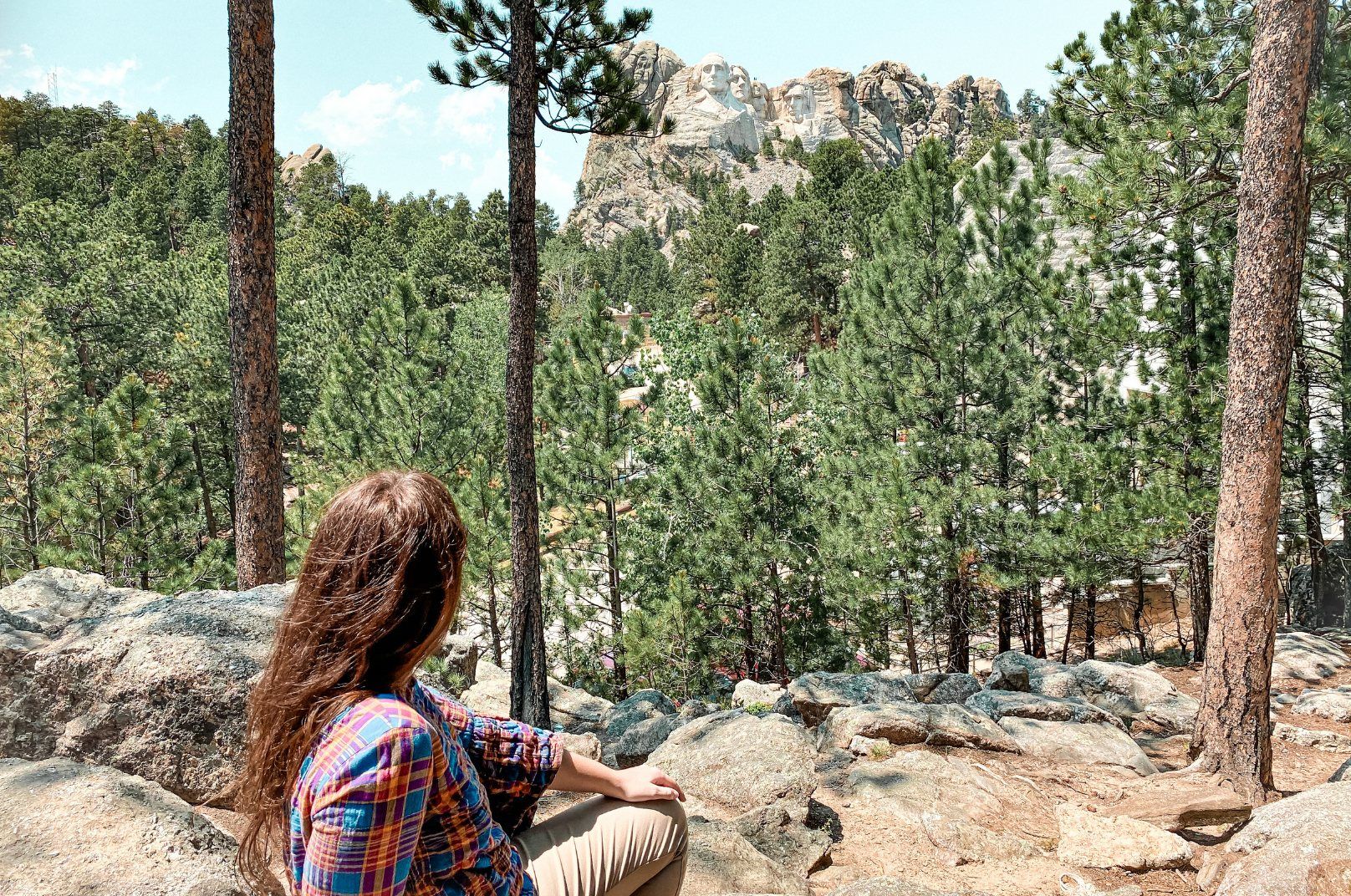 Mount Rushmore is one of the most famous landmarks in the U.S. and the world. This is the only place on this list where you're guaranteed to be competing with crowds. So arrive early to avoid some of your fellow tourists.
When you're here, make sure you hike the Mount Rushmore and Presidential Trail Loop. My favorite viewpoint of the monument is on this trail. Start to the left of the monument, then almost immediately, you'll come to some rocks on your right. Carefully climb up these rocks for the view in the above image.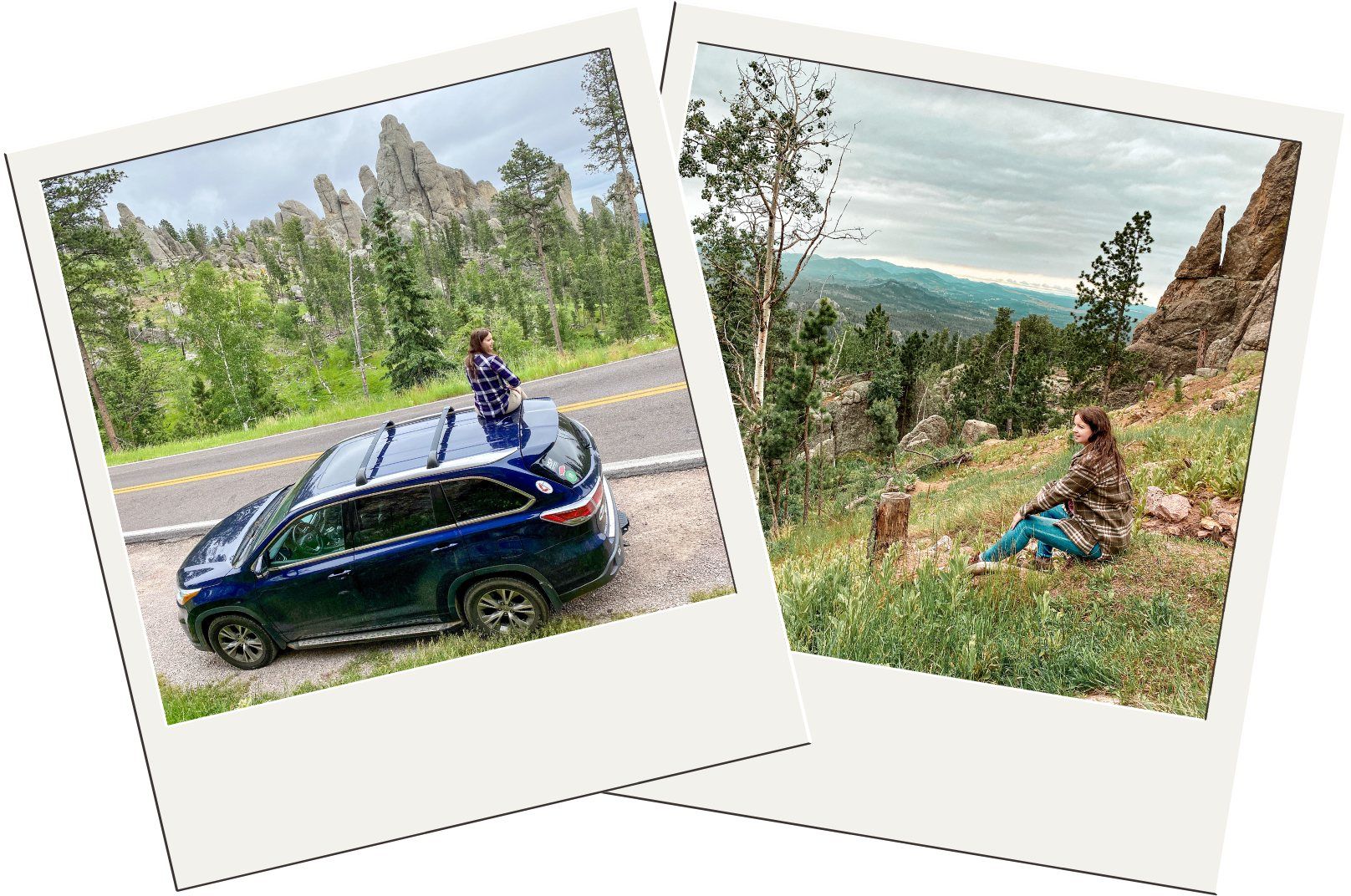 Needles Highway is one of my favorite scenic drives in the Midwest U.S. It's located in the Black Hills near Custer, and you can only drive it in vehicles that are less than 8 feet, 4 inches wide and 12 feet high. The highway is closed from mid-October to early April because of snow and ice.
This drive is narrow, windy, and gains and loses altitude very quickly, so don't be in a hurry. There are many pull-offs at viewpoints and the tunnels, but only a couple of cars can park in each pull-off. So I recommend driving this road in the morning or evening when the light is best and when there will be fewer cars on the road.

Custer State Park is where I recommend staying when you're exploring the Black Hills area of the state. This park has stellar RV and tent campsites, lodges, and cabins for rent. Most mornings, you'll wake up to wildlife right outside your door. But accommodation in Custer State Park fills up fast, so you should book in advance.
In Custer State Park, I highly recommend driving the Wildlife Loop Road, driving to Mt. Coolidge Firetower and Lookout, see a play at the Black Hills Playhouse, and hike Sunday Gulch Trail (difficult), Lovers' Leap Trail (moderate), and Sylvan Lake Shore Trail (easy).

The Crazy Horse Memorial is known as the "Eighth Wonder of the World in progress." Once completed, this will be the world's largest mountain carving. It will depict the Oglala Lakota warrior, Crazy Horse, riding a horse and pointing to his tribal land.
As impressive as the Crazy Horse Memorial is, it's the Native American Educational and Cultural Center and the Indian Museum of North America that will really blow you away. Please use your time at this memorial to learn about the history of native people and how we can support them today.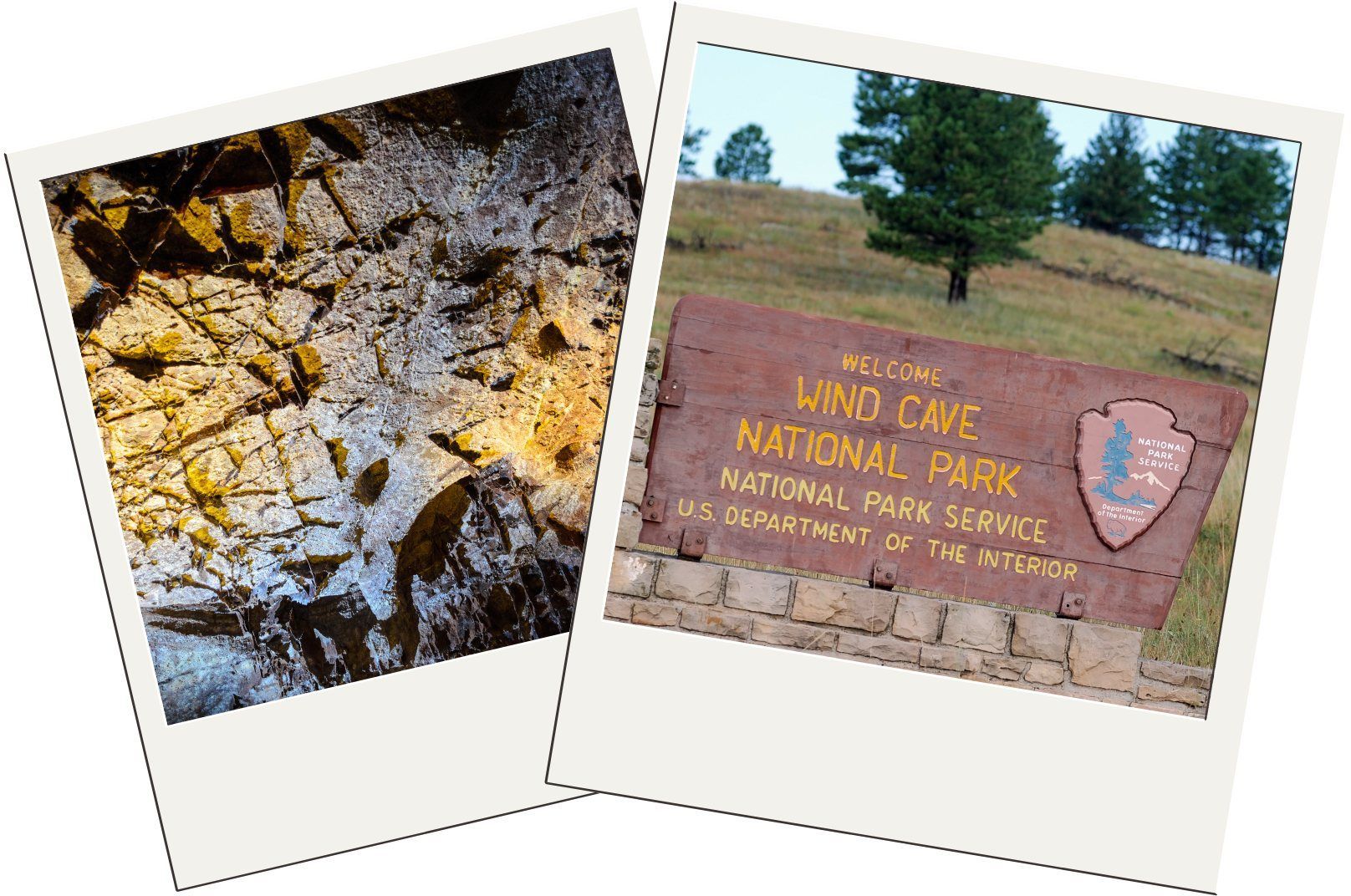 Wind Cave is one of the longest and most complex caves in the world. Its maze of passages is home to boxwork, an extremely rare rock formation. This is one of the U.S.'s oldest National Parks, and it's also one of the least visited and smallest national parks.
When you're here, you'll want to tour the cave, but the national park also consists of vast prairies on the surface that you'll want to explore. I recommend these trails: Prairie Vista (easy), Lookout Point (moderate), and East Bison Flats (difficult).
For some great wildlife viewing, you should also drive on the scenic gravel roads NPS 5 and NPS 6. US Highway 385 is the main road that runs through the park, and it also has scenic views and pull-offs to watch the wildlife.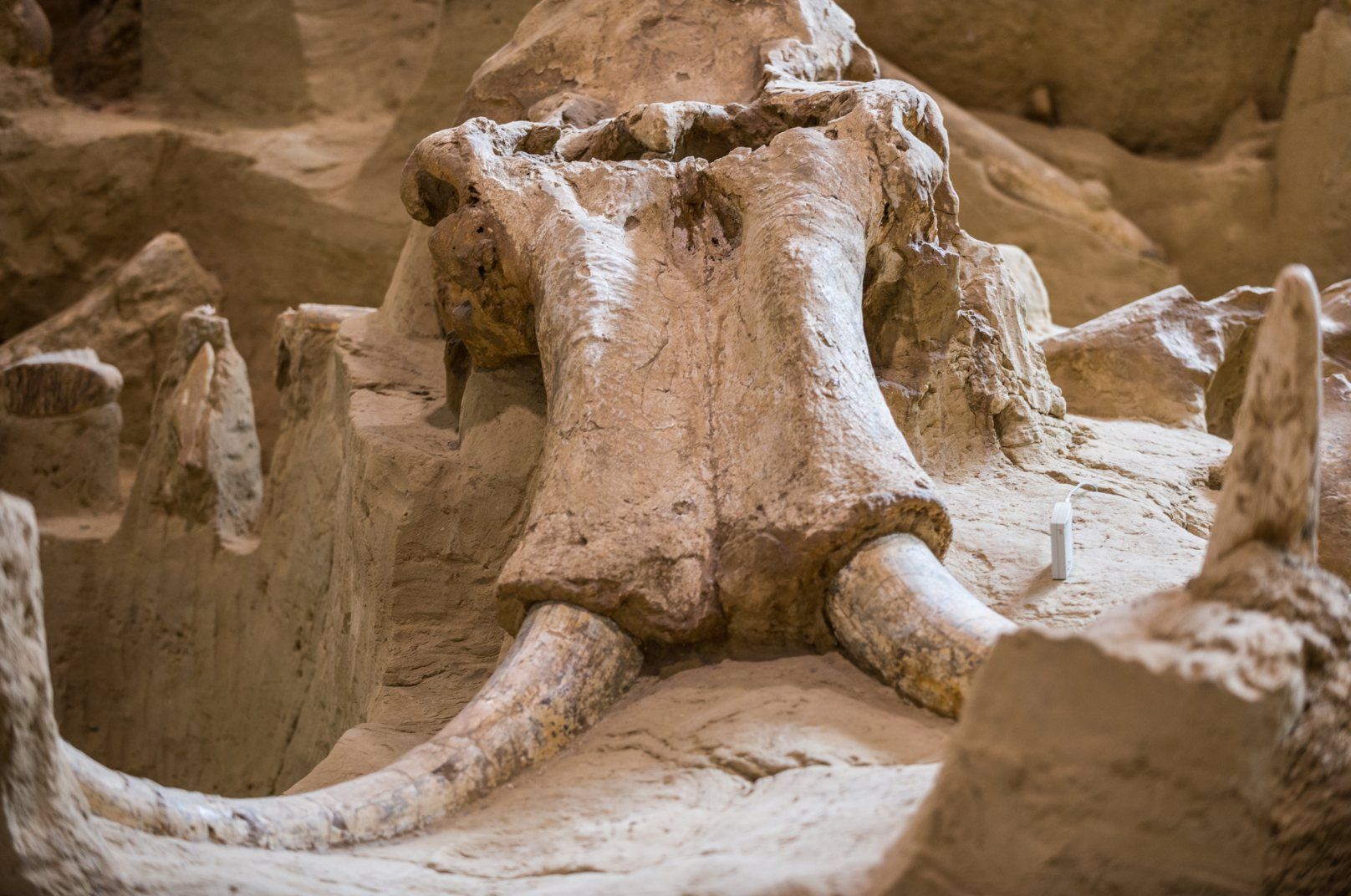 The Mammoth Site at Hot Springs is a museum and active paleontological excavation site. You can tour the indoor active dig site and see Ice Age fossils. All tours are self-guided, so you'll download an app with the maps, information, and interactive elements you'll need to enjoy this unique museum.
This is one of the top fossil sites in North America. More than 60 mammoths have been unearthed, along with 85 other species from the Ice Age. You should plan on spending about two hours here.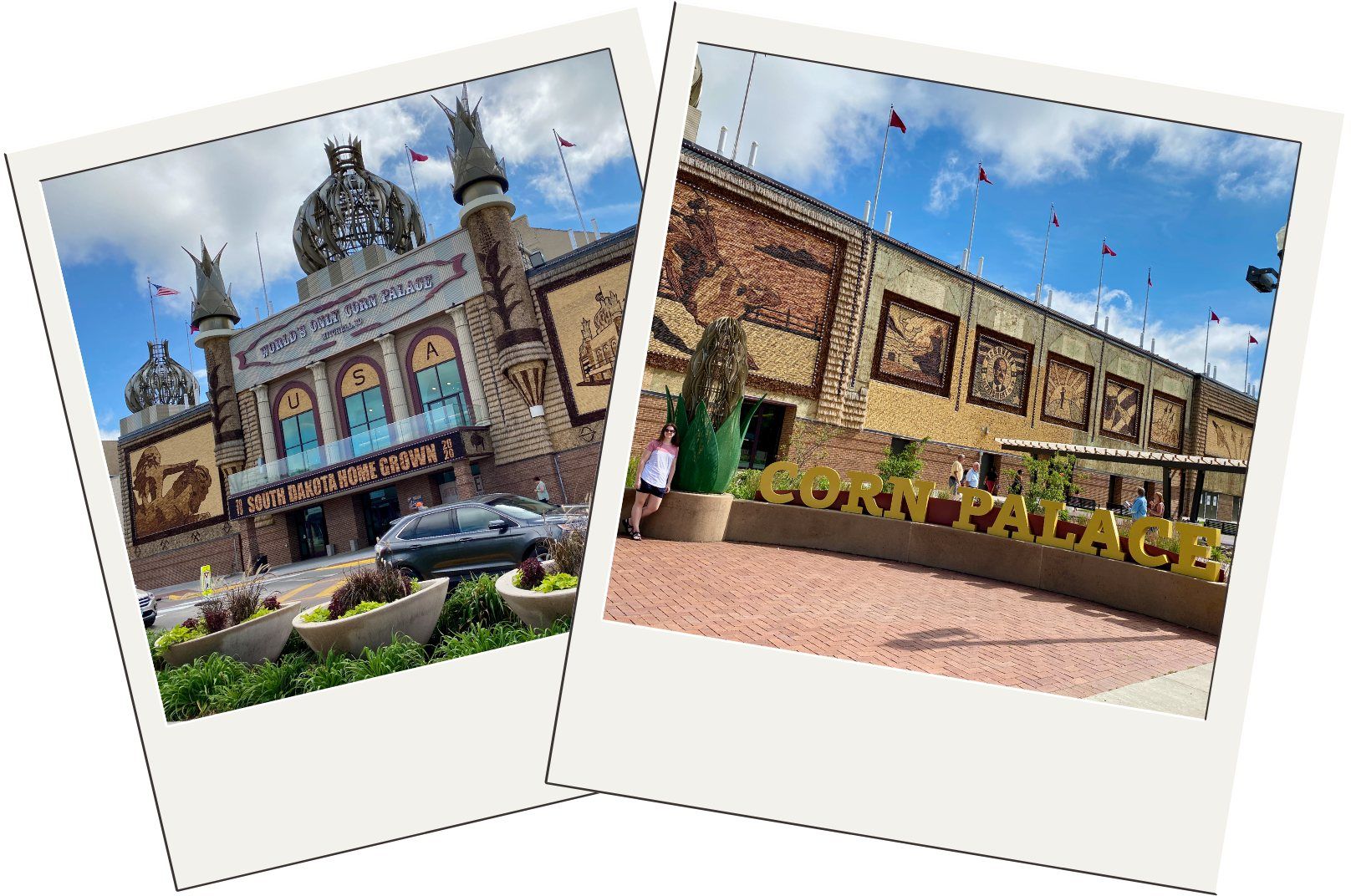 The World's Only Corn Palace
The Corn Palace is one of my favorite Roadside America stops. It's located in the small town of Mitchell, and you can't miss it.
To celebrate South Dakota's agriculture, the building's exterior is decorated with murals made of corn, corn husks, and corn stalks. You'll gape at these intricate, incredible murals as your mind tries to understand how corn can be arranged, colored, and manipulated to make such wonderful art.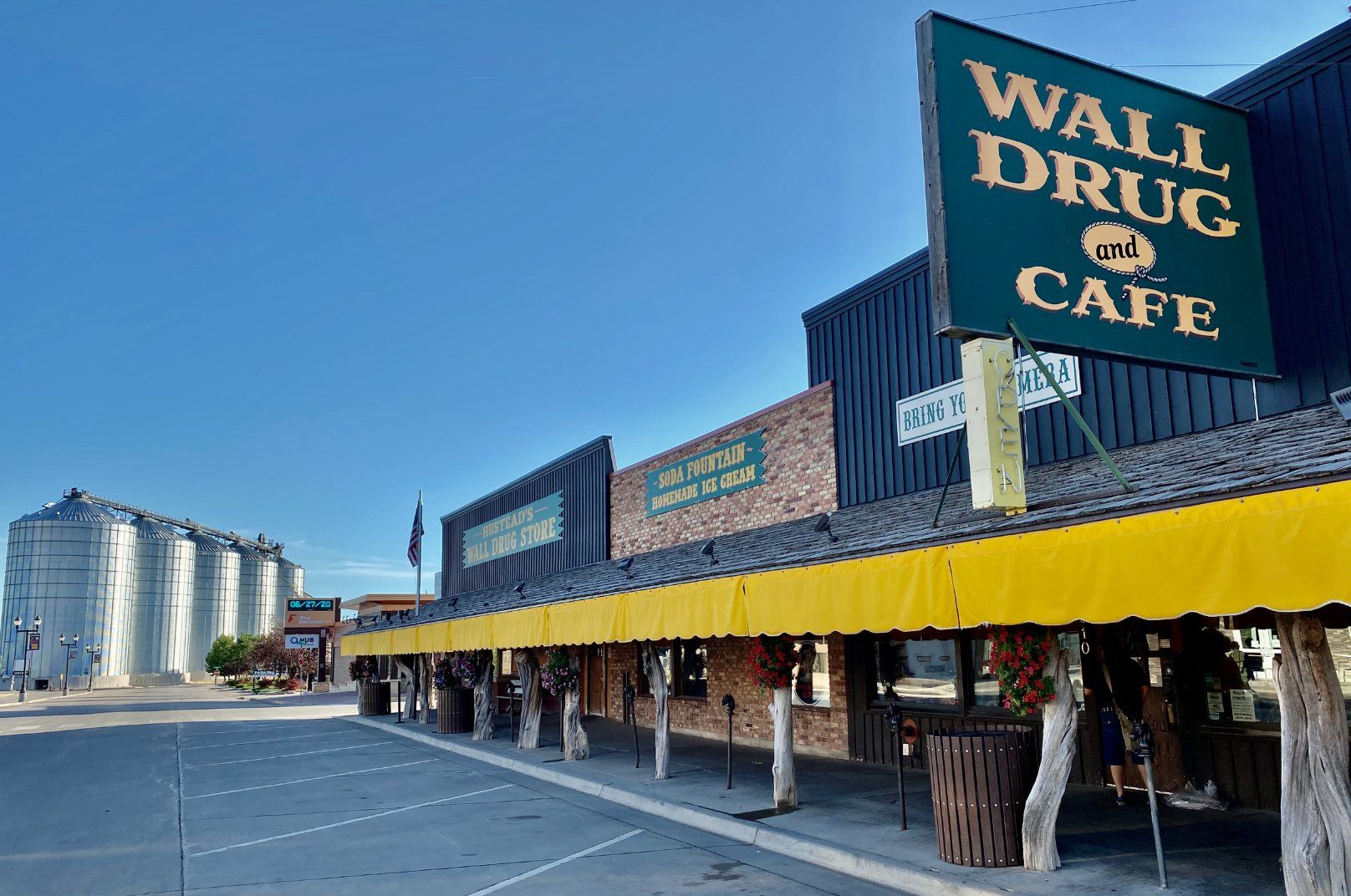 The Wall Drug Store is another Roadside America stop that's worth pulling off the interstate. This 76,000 square foot complex has dining, activities, gift shops, and visitor information, and it's conveniently located near Badlands National Park. 
But it's the humble beginnings of this attraction that are so interesting. The original Wall Drug Store was just that, a small drug store serving a small town. Wall Drug Store offered free water to travelers during the Great Depression, allowing the store to stay in business and give back to others.
Now, more than 2 million visitors a year make the trek to this funky destination, and you can still get free water!

Need help planning your road trip? Then you should use Roadtrippers, my favorite app for mapping-out road trips and finding Roadside America stops. If you're going to rent a car, then I recommend Momondo, and if you want to rent an RV (which would be SO much fun for a South Dakota road trip), you should use RVshare.

Shop My Road Trip Essentials

What stops would be on your South Dakota road trip? Share below!

For Planning the Rest of Your Midwest Trip

Recommended Tours in South Dakota

Frequently Asked Questions
What is there to do in South Dakota on a road trip?

Best Stops on a South Dakota Road Trip:

1. Badlands National Park

2. Mount Rushmore

3. Needles Highway

4. Custer State Park

5. Crazy Horse Memorial

6. Wind Cave National Park

7. The Mammoth Site

8. The World's Only Corn Palace

9. Wall Drug Store

How many days do you need at Mount Rushmore?

You only need one day to visit Mount Rushmore, but you need at least three days to explore the Black Hills area – 1 day for Mount Rushmore, one day for Custer State Park, and one day to drive Needles Highway and sample the towns, wineries, and breweries.

How do people spend a week in South Dakota?

The Best Places To Visit in South Dakota:

1. Badlands National Park

2. Mount Rushmore

3. Needles Highway

4. Custer State Park

5. Crazy Horse Memorial

6. Wind Cave National Park

7. The Mammoth Site

8. The World's Only Corn Palace

9. Wall Drug Store

What is the best time of year to visit South Dakota?

April – May and September – October are the shoulder seasons, and these are the best months to visit. The weather is pleasant, with daytime temperatures in the 60s – 80s and nighttime temperatures in the 40s – 50s. All roads, attractions, and hiking trails should still be open, and the tourist crowds will be low.

In winter, driving and hiking advisories are common because of ice. November – March has nighttime temperatures well below freezing, and daytime temperatures will only reach the high-40s. Winds are also extremely high in the winter, and the state gets snow.

June – August is the busiest and hottest season, so be prepared for crowds at Roadside stops, the national parks, and Mount Rushmore.
Is driving through South Dakota pretty?

Yes! South Dakota is one of the most beautiful and scenic states for a road trip. There are national parks, natural phenomena, preserved Wild West towns, and quirky attractions. So whether you're a history buff, foodie, or nature lover, a South Dakota road trip is for you!

Is Mt Rushmore worth the trip?

Yes. Despite the crowds, Mount Rushmore lives up to its hype. Make sure you hike around the monument and explore the entire Black Hills area. I recommend spending at least three days here to maximize your time in this part of the state.

How many days do you need in South Dakota?

Give yourself at least 10-14 days for a South Dakota road trip. This will give you plenty of time to explore the national and state parks, visit the major cities, pull off at quirky Roadside America Stops, and enjoy the incredible landscapes.

Does it cost money to see Mount Rushmore?

There is no entrance fee for Mount Rushmore, but there is a parking fee.

This South Dakota road trip itinerary is not a sponsored post. And, as always, the thoughts and opinions expressed here are entirely my own. Some of the links in this South Dakota road trip are affiliate links. And, at no cost to you, I may earn a small commission.