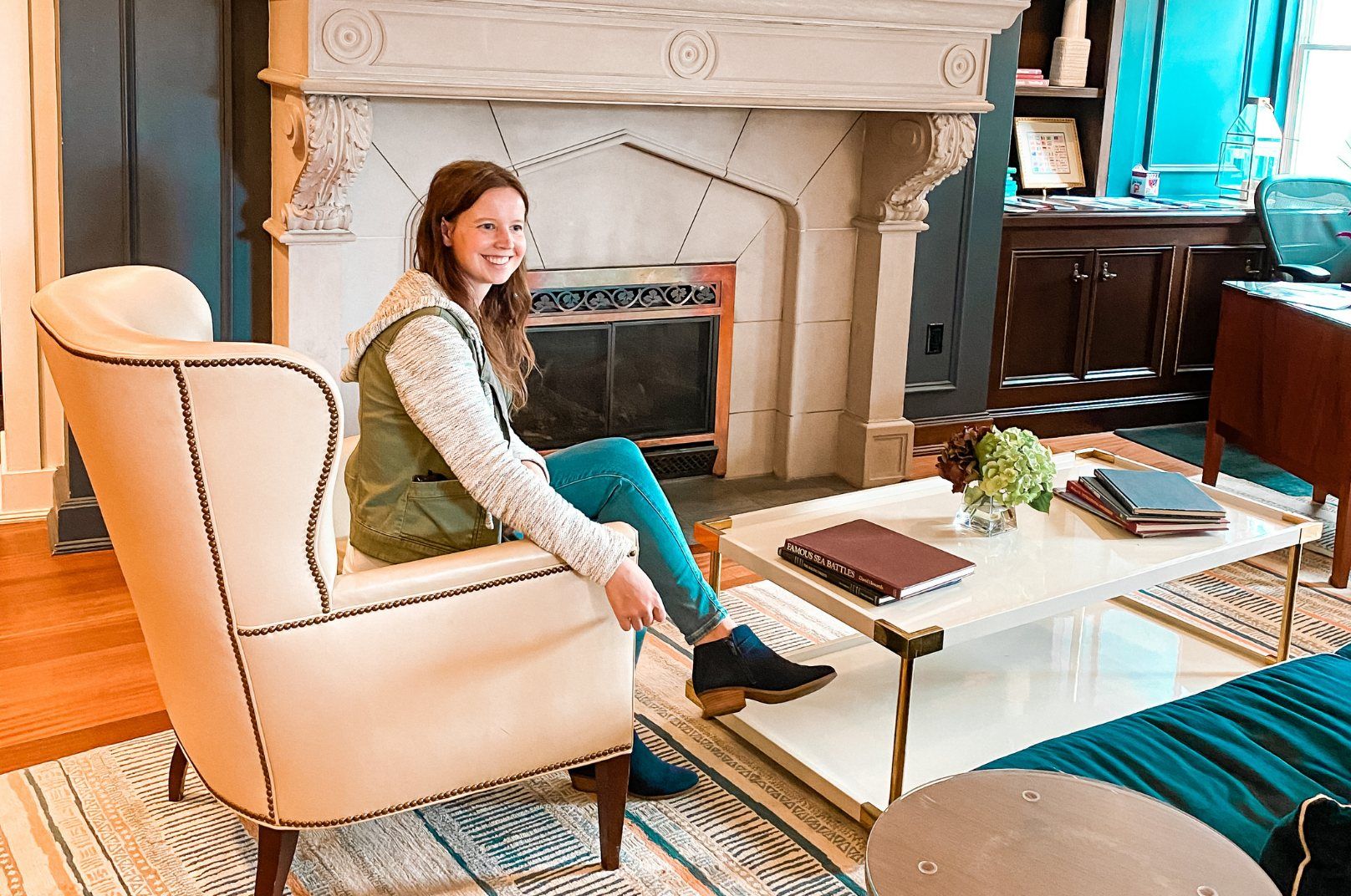 Romantic Hotels In Portland, Maine
So here are the most romantic hotels in Portland, Maine, to inspire your next trip!

Get ready to fall in love with this one-of-a-kind hotel. The Blind Tiger is a Federal-style mansion built in 1823 close to Portland's Old Port. Every room is uniquely furnished and decorated, and you'll love the vibrant, luxurious, and posh common areas.

This newly renovated waterfront inn retains all of its iconic old-world New England charm. Your room will be spacious, with plush furnishings and cozy décor. Plus, the hotel has a geothermal pool, fitness center, bikes and kayaks, yoga classes on the lawn, and in-room massages.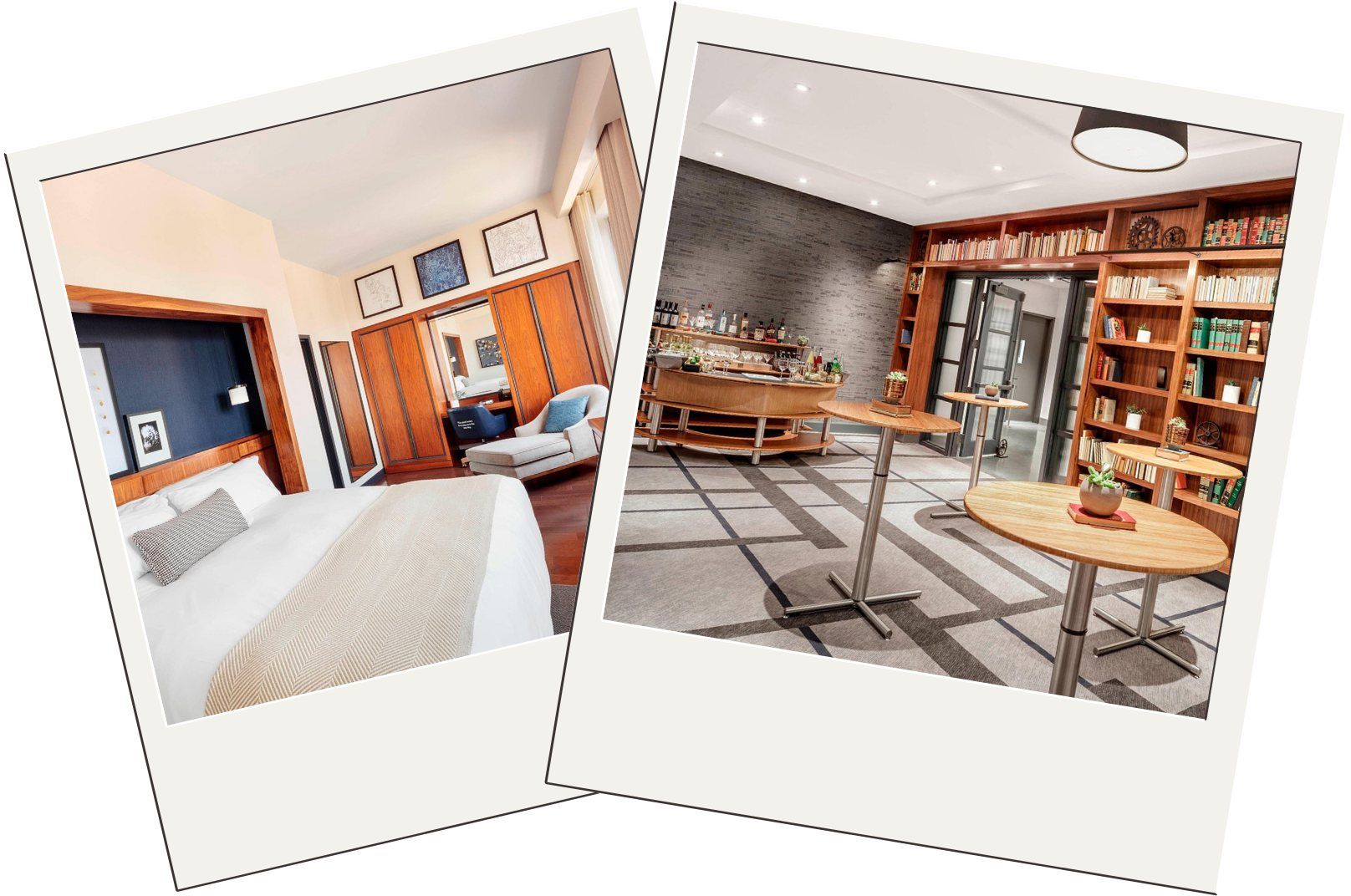 If you want to be inspired, then this hotel, set in the former headquarters of the Portland Press Herald, is for you. The Press Hotel embraces its journalism theme with quirky and vintage details such as typewriters in the lobby, old news copy for wall art, and vintage desks in every room. Plus, this hotel is a member of Marriott's Autograph Collection, and its restaurant is one of the best in the city.

For an iconic coastal New England getaway, look no further than the Inn by the Sea right on the waterfront in Cape Elizabeth. This hotel has Adirondak chairs on the lawn, views of the coast from most rooms, a fabulous pool, and one of the best spas in the state.

The Westin Portland Harborview
The Westin Portland Harborview
You can't beat the views in this sleek, modern hotel. The rooms are spacious and minimalist, with Westin's signature Heavenly Beds. On the 15th floor, the Top of the East restaurant offers panoramic views and upscale pub food. Downstairs, you'll have C2, a contemporary American restaurant.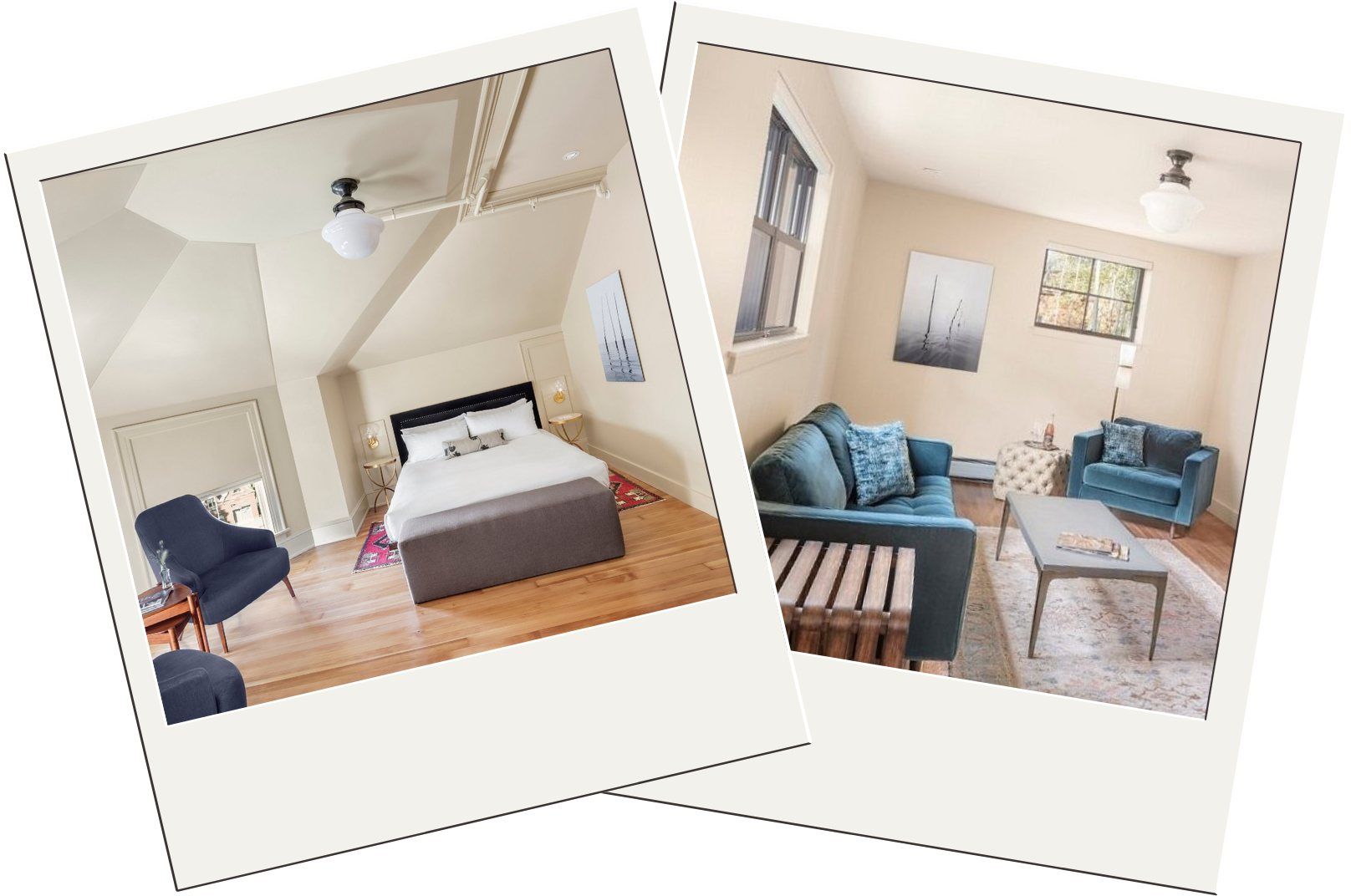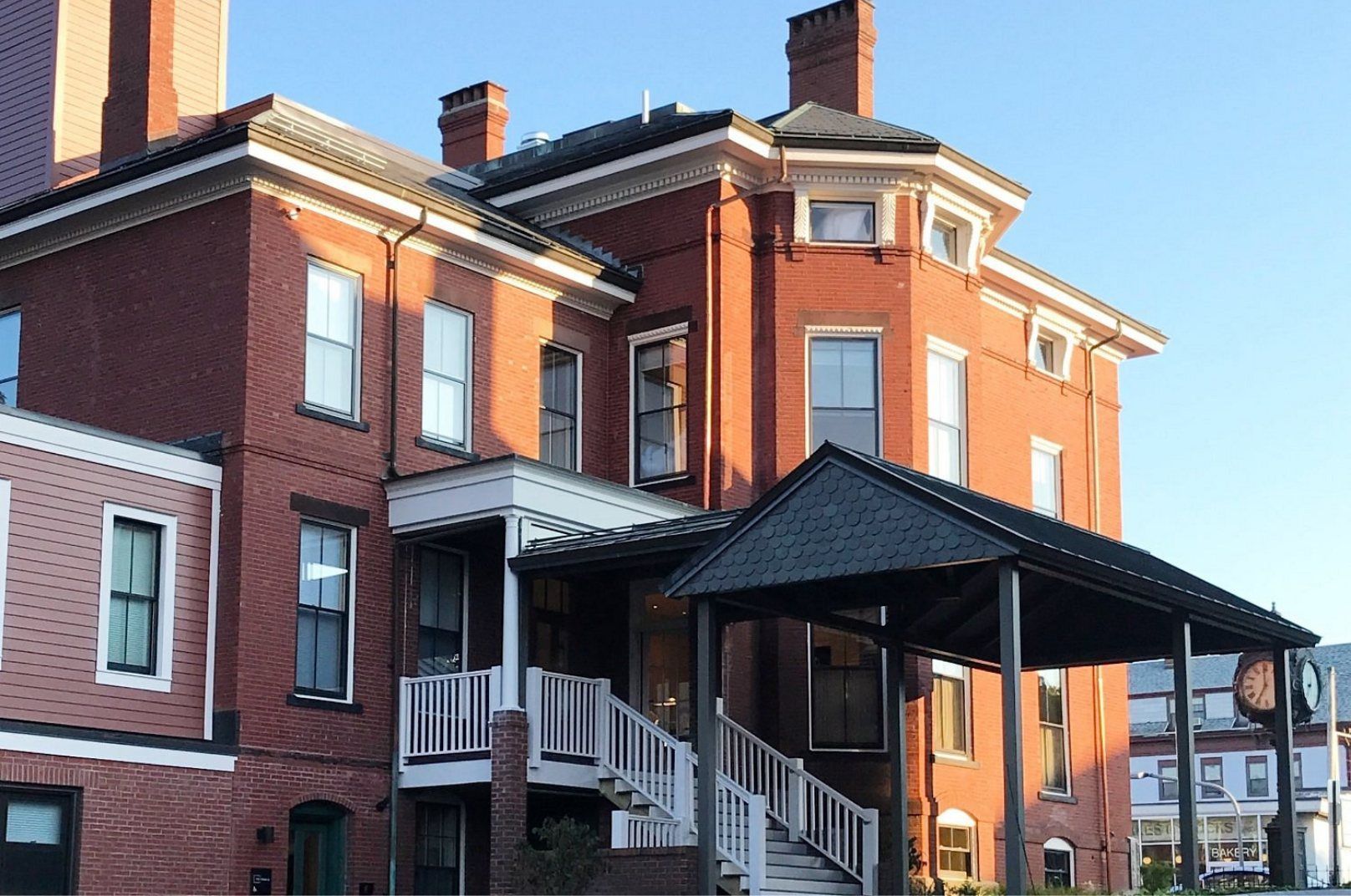 This boutique hotel is a historic 1881 building that's been beautifully restored to combine classic West End charm with modern touches. There are only 15 rooms, and each is decorated with unique artwork and custom-built furniture.

If you want to be in the heart of Portland's Old Port, then the Portland Harbor Hotel is for you. This hotel leans into the city's nautical history by giving all of the rooms and common spaces a maritime theme.

Recommended Tours in Portland

Frequently Asked Questions
Is it worth visiting Portland, Maine?

Yes! After just one visit, Portland is one of my favorite cities in the Northeast United States! There are so many public parks and outdoor spaces, I felt very safe as a female traveler, and the city's food and beer scenes are fantastic.

What is the best month to visit Maine?

June – August is Portland's peak tourism season. These are the driest months of the year, and daytime temperatures rarely go above the high 70s. It'll be in the 50s at night, so bring layers. Summer is also when most of the city's festivals, art exhibits, and regattas take place. Tourist numbers and hotel prices will be at their highest during these months, so book your tours and accommodation in advance to save some money and ensure availability.

Portland is the perfect place to visit in September – November if you want to avoid the crowds and peep some Fall foliage. Two of the city's renowned foodie events – Harvest on the Harbor and Portland Beer Week – are held during these months. Temperatures will drop to the 50s in the day and 30s at night, and these are the rainiest months of the year. Vacation home rentals and hotels lower their prices significantly in these months, but some activities and boat tours don't operate in the Fall.

December – February is Portland's off-season because daytime temperatures are below freezing, and it's in the low teens at night. Snow is common, and the city hosts some incredible snow activities, such as ice fishing, cross-country skiing, ice skating, and sledding. Many tours, attractions, and restaurants close or reduce their hours during the winter. If you can brave the cold, then you can score some great accommodation deals.

March – May is Portland's shoulder season. It won't start feeling like Spring until May when daytime temperatures will finally reach the high 60s. Rain is common in these months, so bring rain gear and warm clothes. The rain will bring beautiful Spring flowers to the city and surrounding area. Mid-April is the start of the whale-watching season, so boat tours will resume. Tourist numbers and prices will also still be relatively low during these months.

Is Portland, Maine walkable?

Portland, Maine, is a very walkable city. Some of the neighborhoods are too far apart to walk between them, and the beaches are further from the city, but public transportation and rideshares are easy to find and use.

How long should you spend in Portland?

Give yourself at least 3-4 days to explore Portland. This will give you plenty of time to experience the historic downtown, enjoy the food scene, and take a day trip.
What is there to do in Portland, Maine for 2 days?

If you only have two days in Portland, then prioritize these activities:

1. Visit the Portland Head Light

2. Go on a schooner cruise

3. Explore the Old Port

4. Have a picnic at the Eastern Promenade

5. Visit the Portland Observatory

6. Do a craft brewery tour

7. Spend a day at Willard Beach (if it's warm enough)

8. Walk out to the Spring Point Ledge Lighthouse

9. Take a ferry to Peaks Island

10. Visit the Historic Victoria Mansion

11. Go on a food tour

What food is Portland, Maine known for?

The Best Restaurants in Portland, Maine:

My Favorites: Eventide Oyster Co. (Oyster Bar, $$$), Central Provisions (Small Plates, $$$), Fore Street Restaurant (New American, $$$$), Duckfat (Cafe, $$).

Fine Dining: Hugo's (Farm-To-Table, $$$$), Grace (American, $$$$), The Corner Room Italian Kitchen & Bar (Italian, $$$).

Seafood: J's Oyster ($$), The Highroller Lobster Co. ($$), Luke's Lobster Portland Pier ($$).

Craft Beer: The Great Lost Bear (Gastropub, $$), The King's Head (Pub, $$), Gritty McDuff's Brew Pub (Brewpub, $$).

Brunch: Bayside American Cafe ($$), The Front Room ($$), The Sinful Kitchen ($$).

Waterfront Dining: Portland Lobster Company (Seafood, $$), DiMillo's On The Water (Seafood, $$), Saltwater Grille (Seafood, $$$).

How many days do you need for Portland, Maine?

Give yourself at least 3-4 days to explore Portland. This will give you plenty of time to experience the historic downtown, enjoy the food scene, and take a day trip.

Is downtown Portland safe?

I felt very safe during my entire trip to Portland. But, as with any destination, you need to take precautions to keep yourself safe. Don't walk by yourself at night, stay in a secure and well-located hotel or vacation home, use slash-proof, lockable, and RFID-protected bags and purses, and always have a charged cell phone with you.

This article about romantic hotels in Portland, Maine, is not a sponsored post, and the thoughts and opinions expressed in this post are entirely my own. Some of the links in this post about romantic hotels in Portland, Maine, are affiliate links, and, at no cost to you, I may earn a small commission.