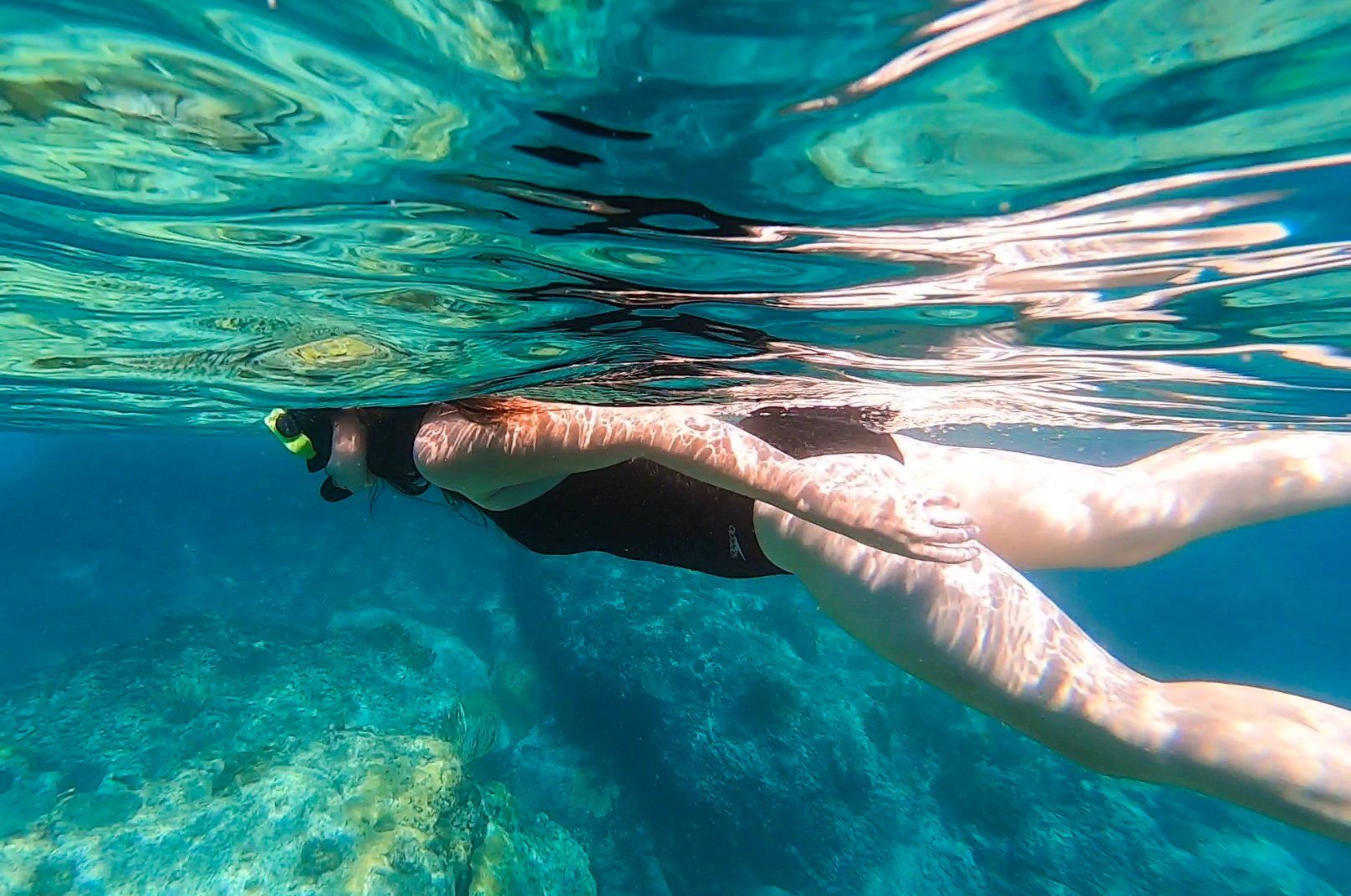 Why You Need To Be Using Reef-Safe Sunscreen
Calling coral reefs the "rainforests of the sea" isn't a platitude or an overstatement. Coral Reefs produce half of Earth's oxygen and absorb nearly one-third of the world's carbon dioxide. 
One of the biggest threats to coral reefs right now is our sunscreen. When sunscreen mixes with water, it can cause coral reefs to bleach and become susceptible to disease and death.
Let me be clear. You need to wear sunscreen when you're in the sun! Protecting your skin from UV damage should always be a priority when you travel. But we need to put more thought into our sunscreen choices. With reef-safe sunscreen, you can protect your skin and coral reefs at the same time.
So here's why it's critical to use reef-safe sunscreen on your future trips!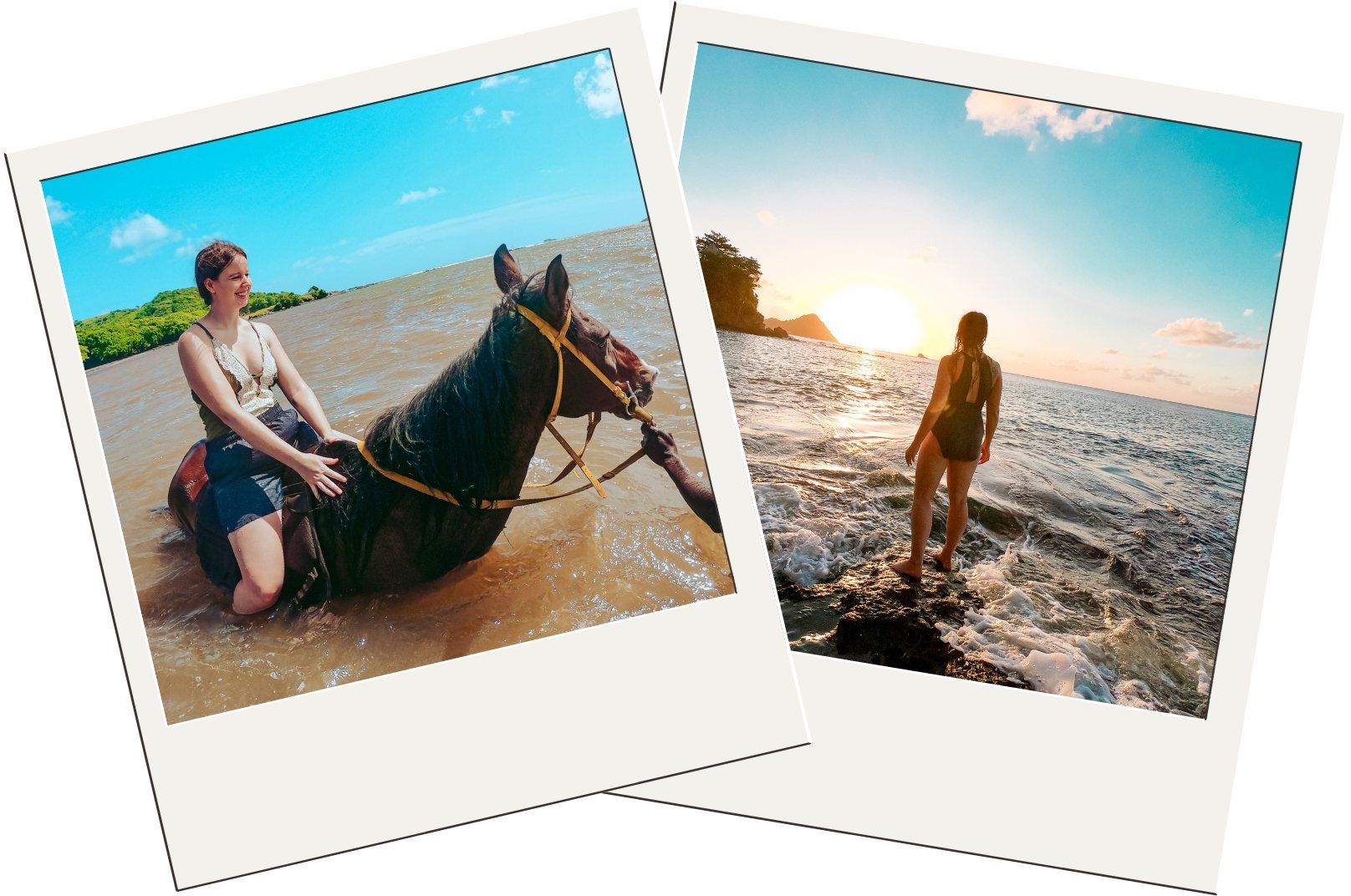 What is reef-safe sunscreen?
What is reef-safe sunscreen?
A sunscreen must meet two criteria to be reef-safe.
First, a sunscreen must NOT contain any of these three chemical ingredients: oxybenzone, octinoxate, and octocrylene.
Second, the particles in a sunscreen must be non-nano, which means the particle size must be above 100 nanometers. If the particle size of sunscreen is below 100 nanometers, coral reefs can absorb the particles, which is harmful. 
Spray sunscreen always contains particles smaller than 100 nanometers. 
So the only reef-safe sunscreens are non-spray and don't contain oxybenzone, octinoxate, or octocrylene.
When you're shopping for sunscreen, look for a "reef-safe" label, but the phrases "reef-safe" and "reef-friendly" aren't regulated by the FDA. So you'll still need to check that sunscreen meets these two criteria.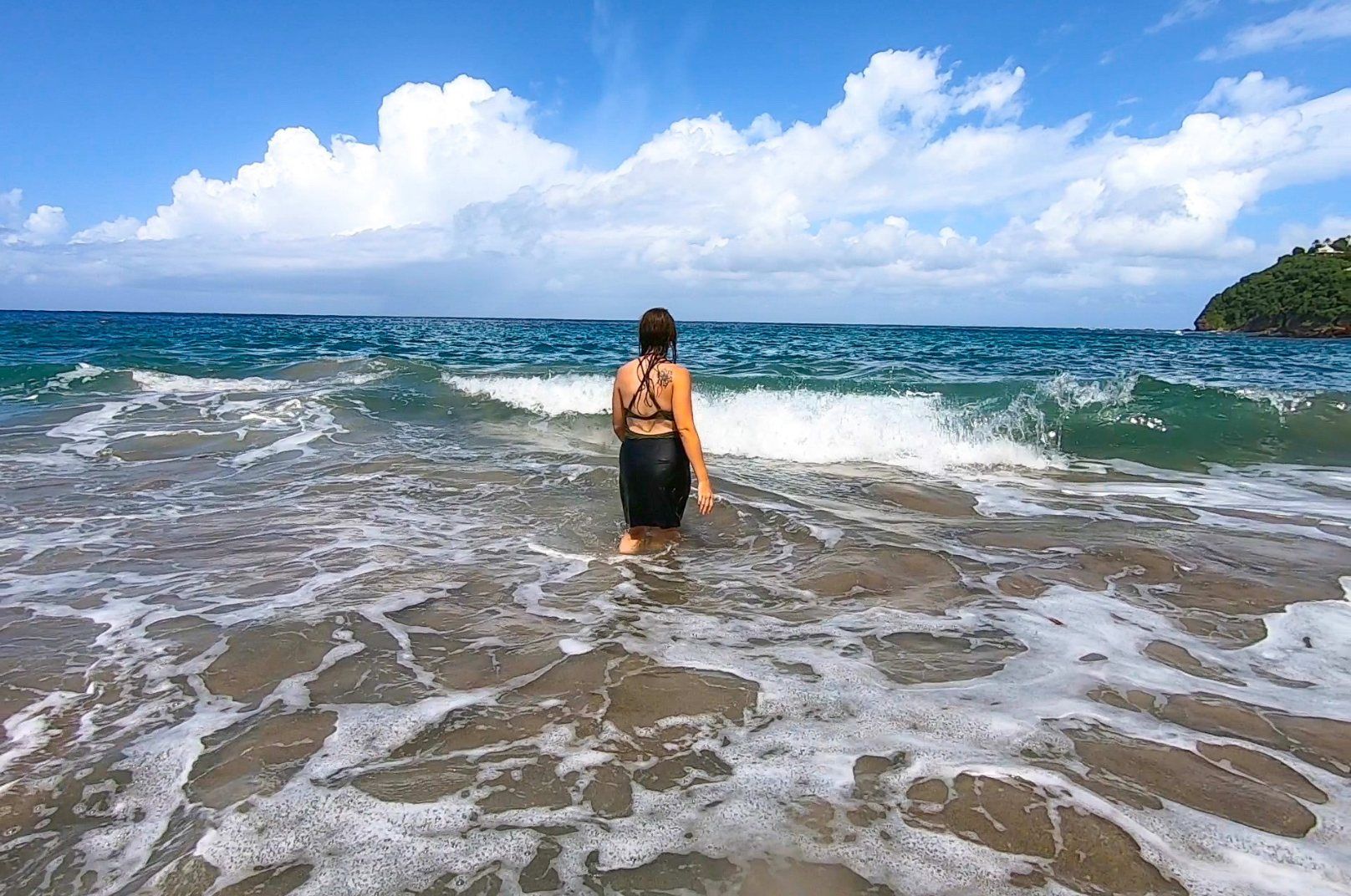 How Non-Reef-Safe Sunscreen Harms the Ocean
Some non-reef-safe sunscreen chemicals contribute to coral bleaching, which is when coral reefs expel the colorful algae that live in their tissues. Bleaching then causes viral infections that can kill the coral.
Coral bleaching also limits coral's growth and development, which means it can't reproduce the way it should.
Coral reefs are already some of the most at-risk ecosystems in the world because of commercial pollutants, tourism, and over-fishing. Coral typically bleaches at warm water levels, so bleaching is becoming more widespread with oceans heating up. 
Bleaching from non-reef-safe sunscreen is making coral reefs even more vulnerable.
But the good news is that coral reefs can recover from bleaching. So we need to switch to reef-safe sunscreen now to give coral reefs the chance to recover.

Places Where Non-Reef-Safe Sunscreen is banned
While you need to be using reef-safe sunscreen everywhere you go, some destinations require you to use it. Hawaii, Key West, the U.S. Virgin Islands, Bonaire, Palau, and Aruba have full or partial legal bans on non-reef-safe sunscreen.
Many of the most-visited destinations in Mexico – the Riviera Maya, Cozumel, and Playa del Carmen, to name a few – have informal bans on non-reef-safe sunscreen. In these places, you can expect to be asked to use reef-safe sunscreen. 
Ecotourism preserves and natural water parks in Mexico like Xel Ha, Xcaret Park, and Garrafon Natural Reef Park also expect visitors to use reef-safe sunscreen. 
Pro Tip: you'll pay double (or more) for reef-safe sunscreen at your destination than you would at home. So stock up before you arrive.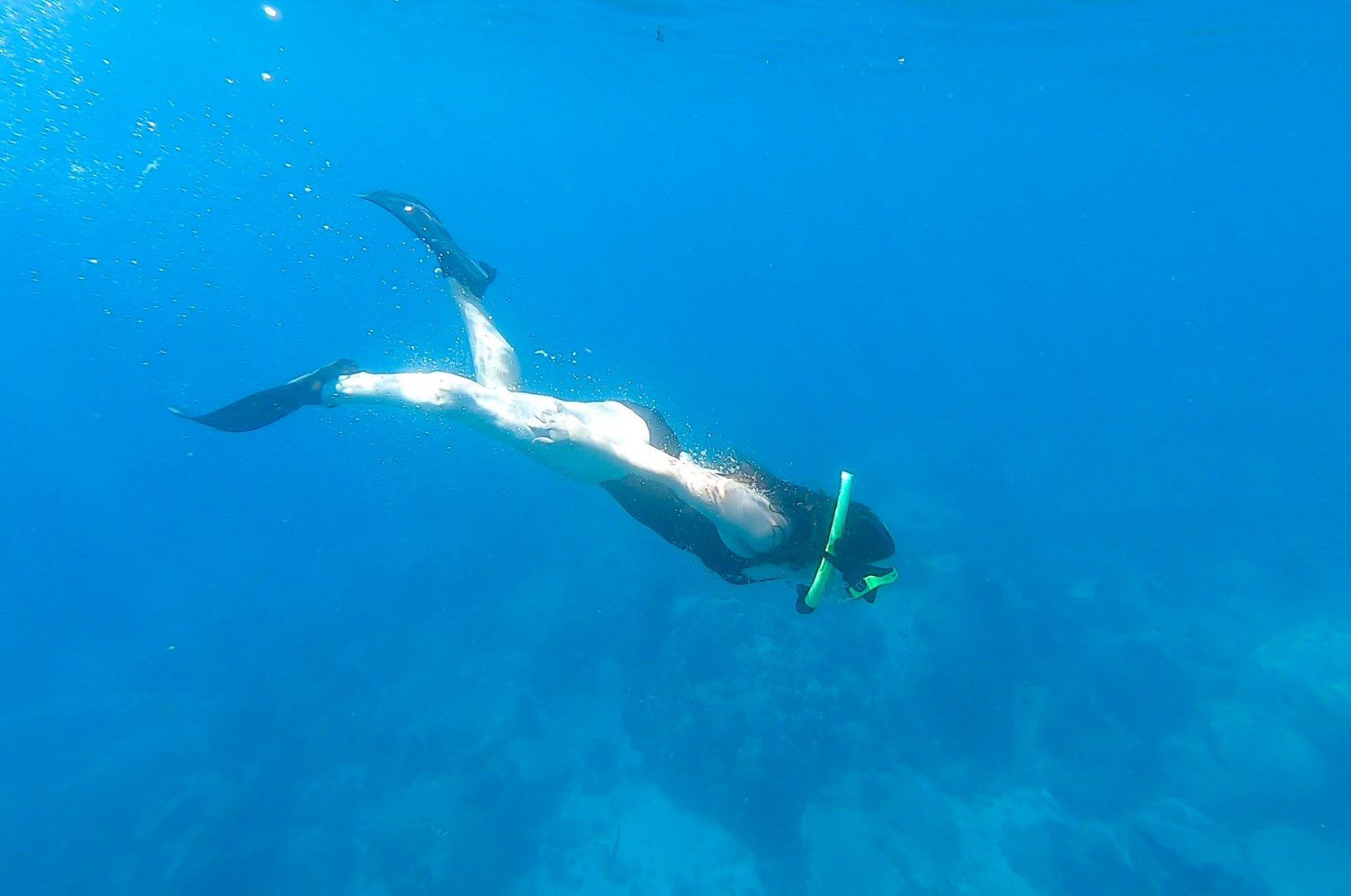 Is Reef-Safe Sunscreen better for my skin?
The jury is still out on this.
The FDA is investigating some sunscreens for causing cancer, disrupting the endocrine system, and causing hormone imbalances. Specifically, the FDA is looking into whether sunscreens with retinyl palmitate (vitamin A, an antioxidant that was thought to combat skin aging) actually results in a higher risk of skin tumors.
We'll need to keep up-to-date on the FDA's future findings and recommendations, so this post will be updated as new information and guidelines are released.
For now, we can steer clear of the ingredients in question – retinyl palmitate, retinyl acetate, retinyl linoleate, and retinol. We can also wear mineral sunscreens made with zinc oxide and titanium dioxide. Research shows that few (if any) zinc or titanium particles actually penetrate our skin. 

So what sunscreen should I use?
I know I've thrown a lot of dos and don'ts at you. So here's a recap:
Things we DON'T want in sunscreen – a spray bottle, retinyl palmitate, retinyl acetate, retinyl linoleate, retinol, oxybenzone, octinoxate, and octocrylene.
Things we DO want in sunscreen – a squeeze bottle, zinc oxide, and titanium dioxide.
So here are my favorite reef-friendly, water-resistant, and biodegradable sunscreens!

First and foremost, you can do your due diligence in researching the ingredients in your sunscreen. Using reef-safe sunscreen is an easy change you can make that won't impact your trip's budget or activities.
While making the switch to reef-safe sunscreen is a meaningful step you can take to travel more sustainably, true environmental change requires you to go further. When you travel, you also need to be water-conscious, use less plastic, and reduce and offset your carbon footprint.
Then you need to go one step further and implement all of these sustainable practices in your day-to-day life instead of just when you're traveling.
And then, most importantly, you need to spread the word. Using reef-safe sunscreen is a tangible, affordable, and easy way to conserve and restore coral reefs.
I know this is asking a lot. But our world's ecosystem needs us, now more than ever. When we travel, we need to make sure that we're traveling in a way that will let generations of travelers after us see what we've seen.

Shop My Eco-Friendly Toiletries

If you have any more information about using reef-safe sunscreen, let us know in the comments!

More Ways To Be A "Greener" Traveler

This is not a sponsored post, and, as always, the thoughts and opinions expressed in this article about reef-safe sunscreen are entirely my own. Some of these links are affiliate links, and, at no cost to you, I may earn a small commission.