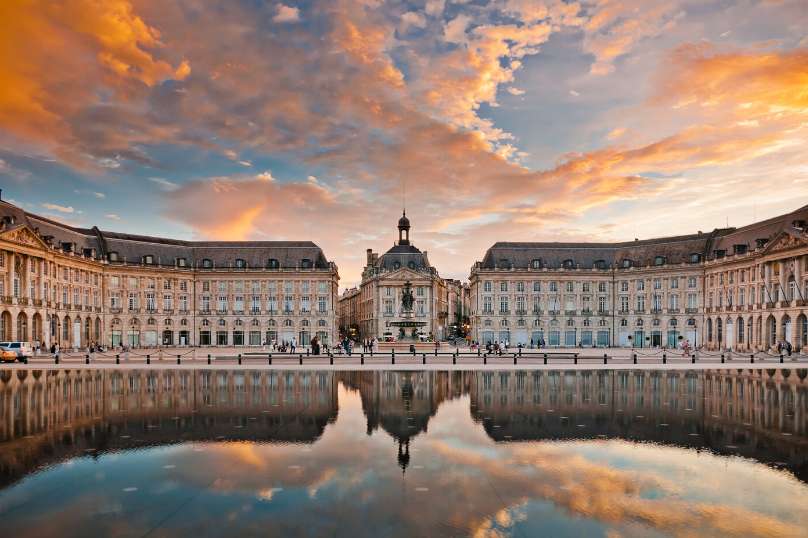 Amazing Budget Destinations in France
France is the most visited country in the world, which means it's also a relatively expensive country to visit. But some cities cost more than others. So, you can save some money by staying in the places on this list.
These budget destinations aren't just affordable, though, they're also amazing cities in their own right. And each of these cities becomes even more affordable if you travel to France in the shoulder seasons from April – June or September – October.
I want you to be able to visit this amazing country, so here are the best destinations for budget travel in France!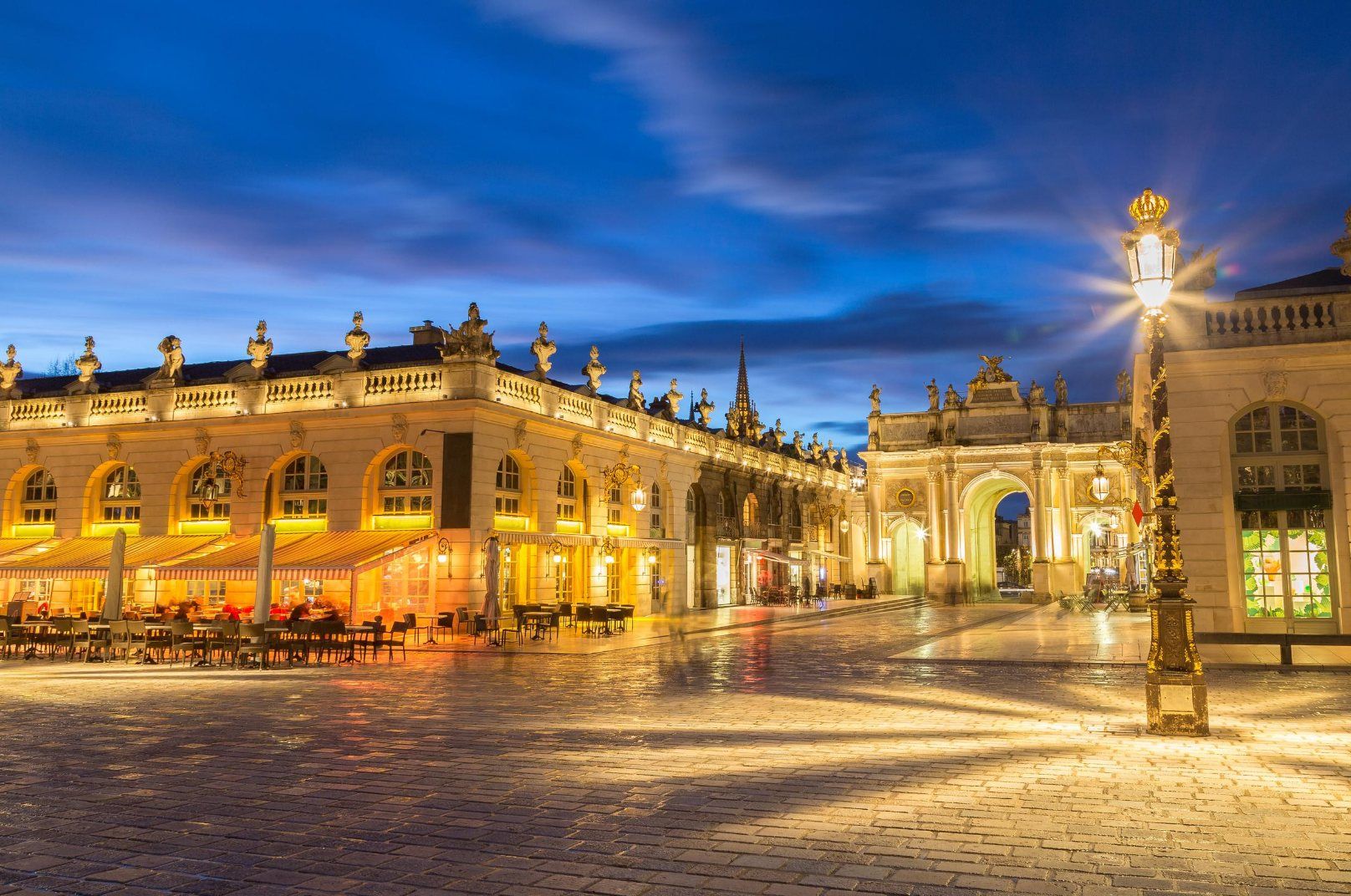 Nancy is a mid-size city in Northeastern France. Here, you'll find all the grandeur of French architecture and culture without the hordes of tourists and high price tags. Nancy is only about an hour and a half train ride from Paris. So you could visit Nancy as a less-expensive day trip alternative to Versailles.
This city is also close to the Champagne region, which is an expensive part of the country to visit. So staying in Nancy is a way to save money while still getting to experience the luxury of one of the world's best wine regions.
The highlight of Nancy is the medieval old town. Here, you'll find the Place Stanislas, which is a UNESCO World Heritage Site, that dominates one of the grandest squares in the country. Gilded wrought-iron gates, rococo fountains, ornate churches, and the Triumphal Arch (pictured above) surround the square and palace, giving you a real sense of grandeur.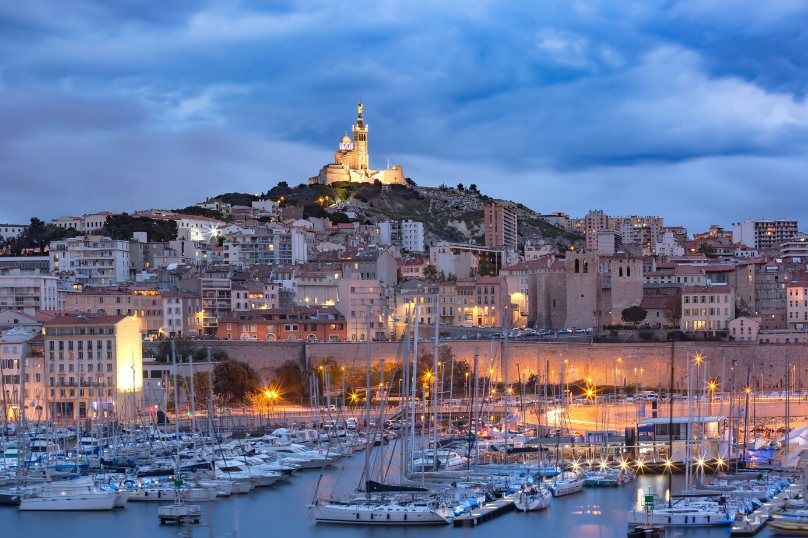 Marseille is a well-known city in France, so many people are surprised that travel costs here are about 20% less than the country's average. Its location between Avignon and Cannes means people often opt only to visit Marseille as a day trip. But you can save money by staying here and then visiting these other places as day trips.
The Basilique Notre-Dame de la Garde towers above the city and gives you amazing views of the harbor, especially at dusk. You should also bike the La Corniche – a walking/bike path along the coast from Marseille's Old Port past fishing villages, beaches, and picturesque neighborhoods. The La Corniche extends for a couple of kilometers, so you go as far as you want and then turn around.
Marseille is just a 30-minute drive from the fantastic beaches of Cassis. And Marseille borders the Calanques, which are striking white limestone cliffs that tower above the coastline and have sheer drops into the sea. I recommend the Catamaran Cruise & Lunch in the Calanques National Park that gives you stellar views from the water.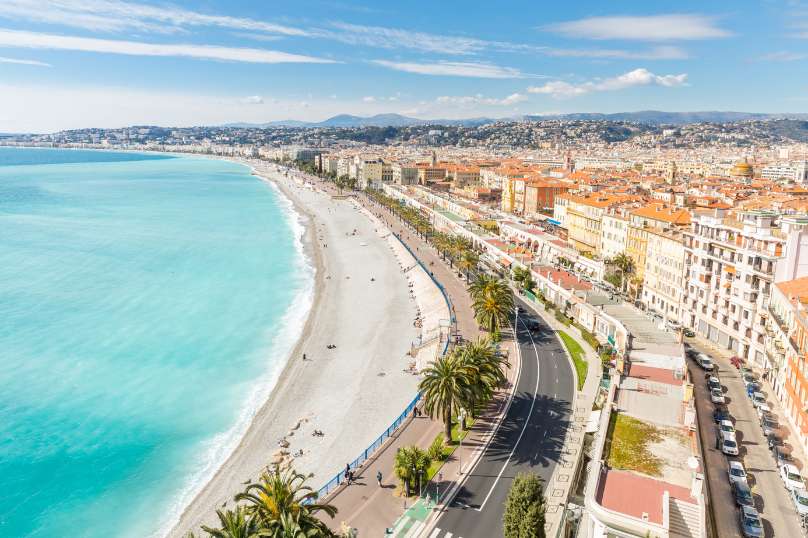 Nice is a great budget destination and home base for exploring the French Riviera. It's also just a 30-minute drive or train ride from Monaco. Nice also has the largest airport in the region with the most daily flights.
You'll find world-class seafood here at lower costs than you'd pay at many other towns and cities along the Riviera. Nice also has public and private beaches you can lounge on.
When you're here, you should walk along the Promenade des Anglais. This is the grand walkway lined by palm trees that arcs along the water's edge between the city and the beach. I'd also recommend climbing up a hill on the Eastern side of the city to the Parc de la Colline du Château. From here, you have stunning views of the city and the sea.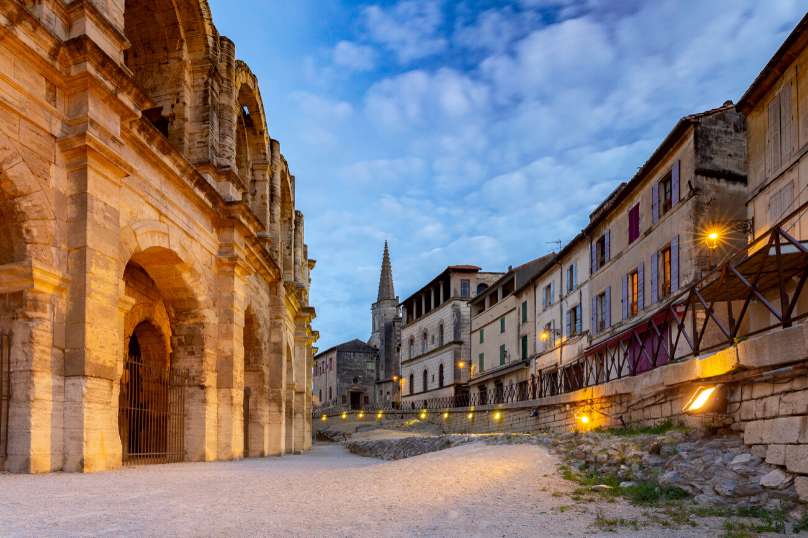 Arles is a fantastic home base for exploring the Provence region of France. Provence is known for its medieval hill towns and ancient Roman ruins. You can read my guide on the Best Places to Visit in Provence.
Van Gogh lived in Arles for about a year, and the city inspired more than 300 of his paintings and drawings. You can see the real-life cafe that inspired his painting Café Terrace at Night here! Arles is also famous for the sunflower fields that are just a short drive from the city.
An ancient roman amphitheater dominates the city center, which is almost always hosting a bullfight, play, or concert. The iconic Roman aqueduct of Pont du Gard is also just a 40-minute drive from Arles.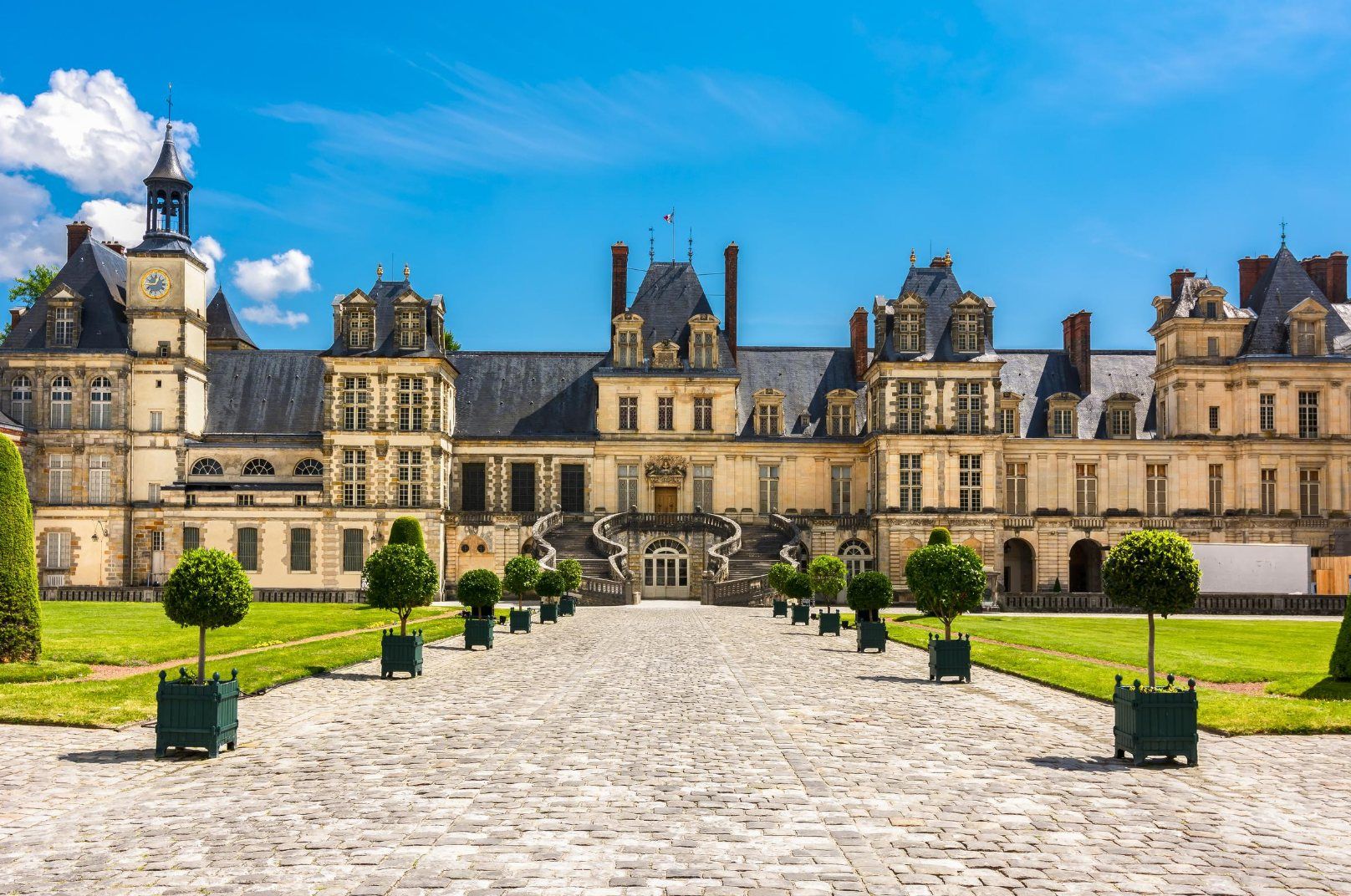 Fontainebleau is only a 45-minute train ride from Paris. So, it makes for a more budget-friendly day trip alternative to Versailles. I found the opulent Fontainebleau château to be just as impressive as the Palace of Versailles. The Château de Fontainebleau is once of the Most Beautiful Castles in France.
You can easily substitute this section on Fontainebleau with the Versailles section of my Paris Itinerary.
The Fontainebleau Palace is home to Marie Antoinette's Turkish boudoir, the Napoleon Museum, and a lavish theater. The surrounding gardens and lakes are also a rival to Versailles. Even though the Fontainebleau Palace is relatively un-crowded, I still recommend buying your entrance ticket ahead of time to save the time you'd otherwise spend in line.
The town of Fontainebleau has a great food and wine scene, so you should have lunch or dinner here. The forest surrounding Fontainebleau was once a royal hunting ground, and now you can hike and rock climb here.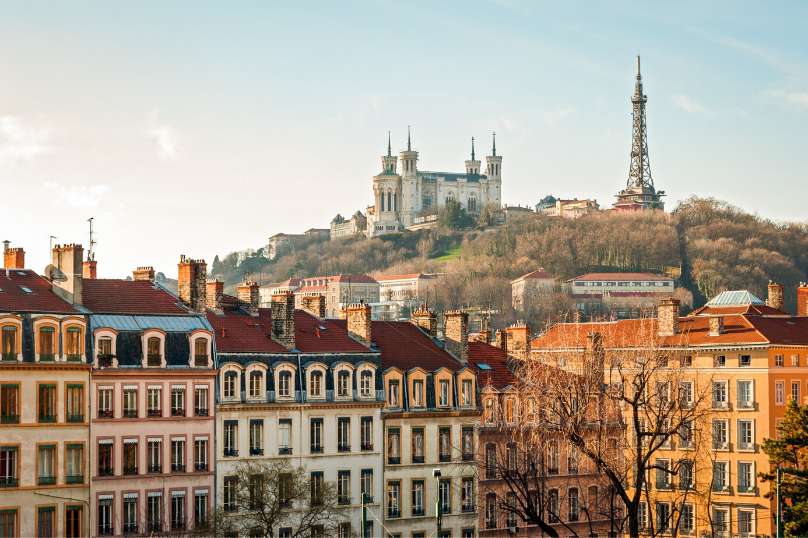 Lyon is the best home base for the Auvergne-Rhône-Alpes region of France. This area is home to some of the most popular, accessible, and prestigious ski resorts in the country. Skiing is an expensive sport, so if you're needing to save some money, staying in Lyon will help make it more affordable.
Most of the city is a UNESCO World Heritage Site, so when you're here, plan to spend a day exploring Lyon's Roman ruins, renaissance old town, and historic industrial districts. You'll also want to visit the Fourvière Basilica (pictured above), which dominates a hill in the Western part of the city. From here, you have terrific views of the city, especially in the evening when the city lights up for the night.
Geneva, Switzerland, is also just a 2-hour car or train ride from Lyon. Geneva is one of the most expensive cities in the world, so if you want to visit Geneva, you'll save a lot of money by seeing it as a day trip.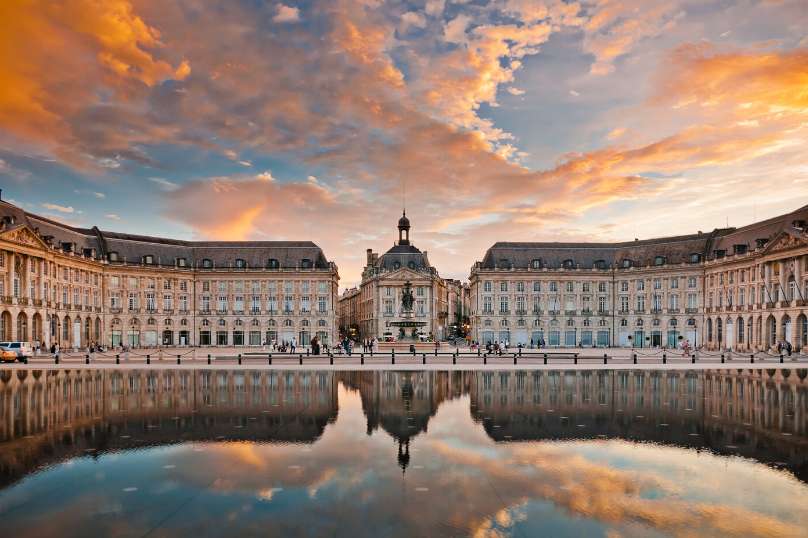 Bordeaux is a real French gem. It's nestled on a beautiful river close to the sea in one of the world's premier wine regions. Plus, it has the grandeur of a larger metropolitan city like Paris with far fewer tourists and lower costs.
A wine tour (or two, or three!) is a must-do when you're here. I'd book a group tour or hire a driver so you don't have to drive after every vineyard. If you've rented a car, I'd recommend detouring a bit to drive along part of the sea. Arcachon is a seaside town near Bordeaux renowned for its oysters.
The city's "crowning jewel" is the grand Place de la Bourse (pictured above), which overlooks the Miroir d'Eau reflection pool. Seeing this palace and doing a river dinner cruise are my top recommendations for evening activities to enjoy the sunset.
When you're in Bordeaux, you'll want to climb up into the spires of the church of St Michel (the highest point in the city) for some stellar views. I also recommend setting aside some time to wander along the Garonne River. It winds through the city and is surrounded by picturesque parks and neighborhoods.

Shop My France Essentials

What other destinations would you recommend for budget travel in France? Share below so we can work together on continuing this list!

For Planning the Rest of Your France Trip

Recommended Tours in France

This budget travel in France article is not a sponsored post, and, the thoughts and opinions expressed here in this budget travel in France post are entirely my own. Some of the links in this budget travel in France article are affiliate links, and, at no cost to you, I may earn a small commission